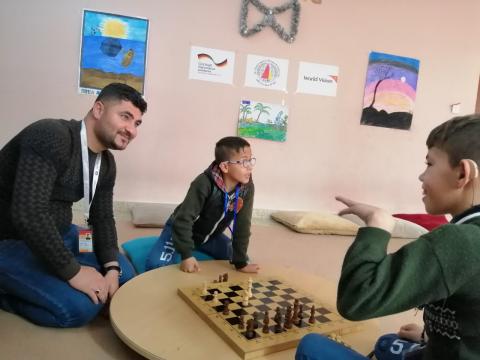 A space for everyone
Monday, September 23, 2019
Two young brothers, Youssuf* and Abed*, 11 and 9 years of age, are from a low income family in Mosul, Iraq.  Both have impaired hearing and speaking.  Their father is a daily wage worker while their mother is a housewife and chronically ill.
The happiness of the birth of their two children was challenged when the parents discovered that their children have hearing and speaking impairment.  It was painful for them to watch their kids grow up unable to hear or speak and having to learn at such young ages to cope with difficult situations.
Their parents couldn't meet all the needs of their two little children.  As Youssuf and Abed reached the age in which they could be enrolled in school, their parents attempted to register them in one of the schools. 
However, the school headmaster knew their condition and refused to enroll them which led to frustration and stress for the two boys psychologically.
With no other options, their parents decided to home school them. They began to learn simple things with a little help from their parents and an effort from their side. They went from learning about letters to reading and writing.  However, this approach of home schooling created isolation and a lack of interaction with other children.
They were only interacting with the children who use sign language. Their education was limited only to hand movements and signals. There was little opportunity for interaction and playing with other children and no education in group settings.
Finding a friendly space
After World Vision, in partnership with Al Ghad organization, opened its Child Friendly Space in Mosul, things started to change for Youssuf and Abed.  With a spark of happiness, their father registered them at the space.
"I immediately noticed that they couldn't speak or hear.  I started to take care of them by focusing on them and trying to integrate them with children of their age.  Slowly, signs of joy were drawn on Youssuf and Abed's faces.  They wanted to play with the other children. They wanted the other children to play with them, to understand them, and to play chess and sports with them in the space," said Ahmed Haitham, the psychosocial support facilitator.
Youssuf and Abed were very happy on their first day and once they left, they waited impatiently for their second day at the Child Friendly Space.  They felt excited to start the second day meeting new children who became their friends.  They both had a lot of talent and the other children at the space related to them.
Today they live, participate and practice activities at the space just like any other child.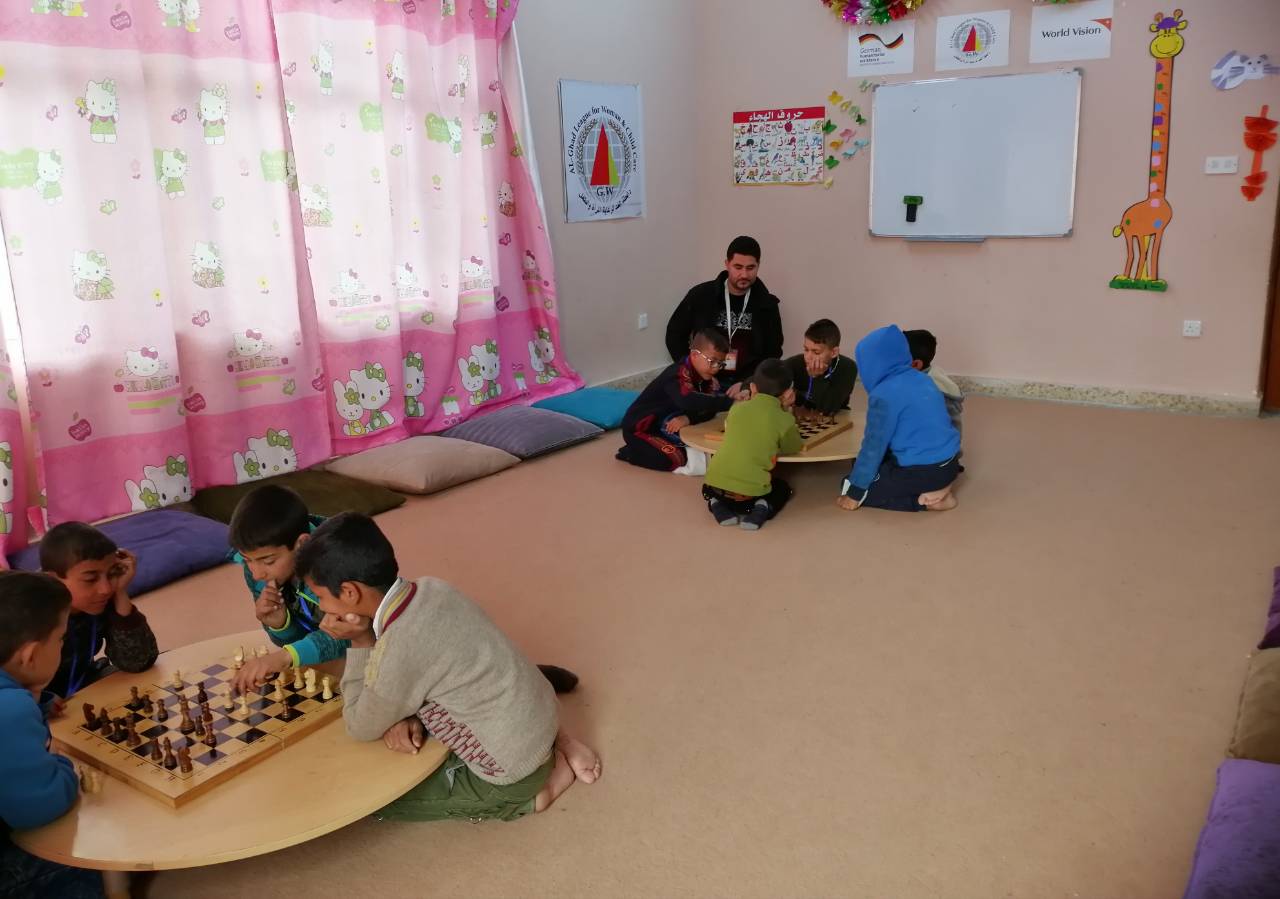 The center had a positive impact and an important role in supporting Youssuf and Abed in providing them with the right atmosphere and a safe haven.  It provided them with the opportunity to play games and communicate with other children and the psychosocial support facilitator. Now, they have friends within the space.  All this has played an important role in supporting the two children's psychology and developing their abilities.
Their father said, "The mentality of the two children changed dramatically, they started learning a lot of skills and they have started to have great confidence in themselves."
Youssuf and Abed's integration in the space became apparent.  It was noticeable that their shyness transformed into confidence.  Their behavior changed at home as well.  They started to become more joyful because they were very well cared for and welcomed at the space after the schools refused to register them.
This Child Friendly Space, as well as others in Mosul, were established by World Vision, in partnership with Al Ghad Organization, and through funding from German Humanitarian Assistance. Children like Youssuf and Abed have a safe and welcoming place to reclaim their childhood after experiencing years of conflict and displacement. Through psychosocial support and case management, kids learn to process their experiences and re-engage with other children in play and in education.
Names have been changed to protect the identity of the children.