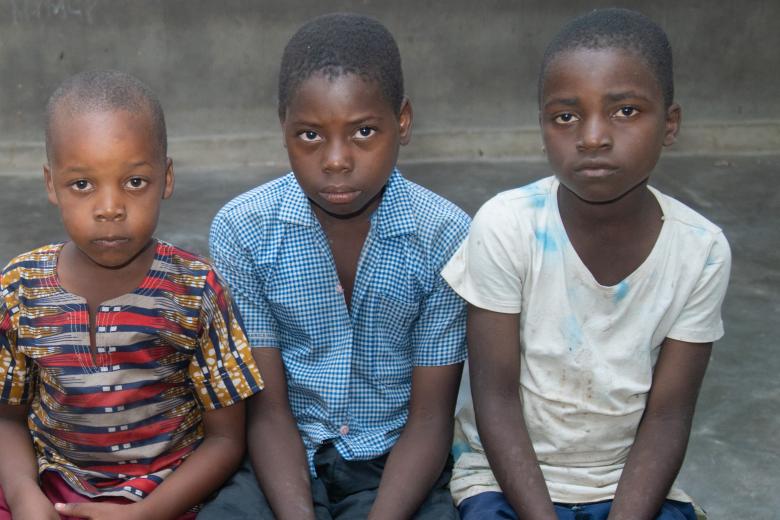 A Community in grief as cholera wreaks havoc in Malawi
Thursday, December 22, 2022
Amos and his friends are in shock. Slowly recovering from the aftermath of flooding induced by Tropical Storm Ana, the children were looking forward to Christmas to play.
While the idea of the coming Christmas may have been an uplifting time, instead children are grappling to stay safe from an outbreak of cholera that has claimed their dear friend Mike, aged six.
Samuel Chingoni Chatha, Senior Health Surveillance Assistant (HAS) at Nambazo Health Centre says Mike came on his mother's back at the health centre, "awake but too weak to speak or move".
Samuel quickly took Mike into their make-shift treatment tent, erected specifically for cholera treatment. By then, the shelter had six other people on treatment.
Samuel continues to say that he could tell just by looking at Mike how dehydrated he was. His eyes sunken. The whites could still show even though their lids were closed- he remembers it all.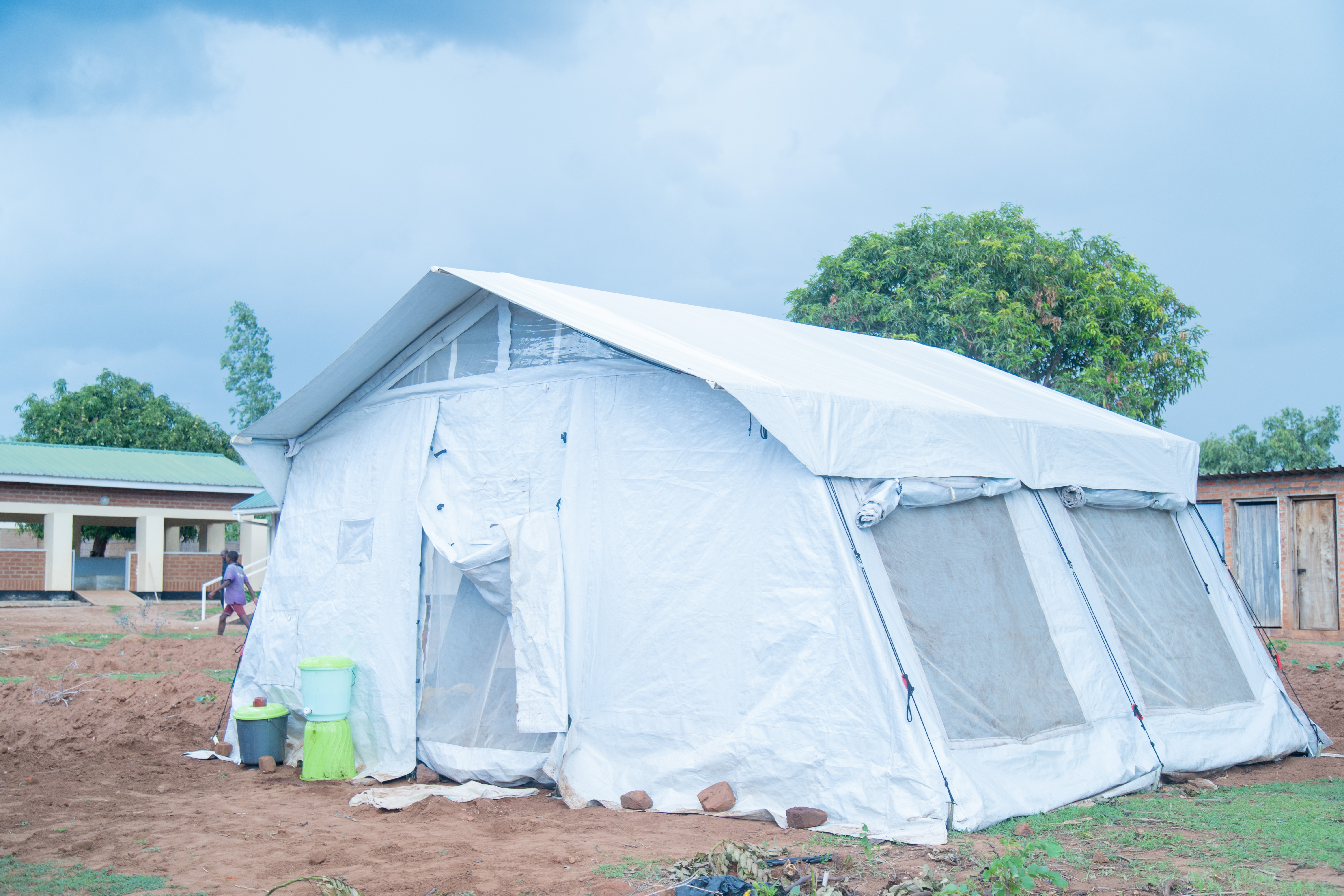 "He vomited uncontrollably. I felt so sorry for the mother and her family, and I couldn't help hold back their tears, the reality was too bad", recalls Samuel, crestfallen and trying hard to hold himself together.
From there, Samuel did everything he could by the book and the experience gathered over the years.
"I quickly managed to trace his vein on the left arm and put him on an intravenous drip to try and rehydrate him".
But that was not enough. Some six hours after arrival, Mike breathed his last.
And this was a loss that broke even Samuel.
"I've seen many people die in my life. But losing a child hurts. Especially losing them to cholera, a disease that is preventable and treatable", bemoaned Samuel.
Currently, the cholera case fatality rate (CFR) is at 3.1% which is way higher than the World Health Organization threshold rate of less than 1%.
It is the speed of cholera that makes it so distinctive and deadly.
Parents, teachers and all grade 2 friends who knew Mike are failing to come to terms with the reality of his loss.
"His painful death has reminded us of the fragility of life and how dangerous cholera is for children. So as a school, World Vision has helped us reinforce hygienic practices a preventive measure," says David Phiri, headmaster for Dindi primary school. 
Phiri adds that apart from cleaning the school surrounding and encouraging the learners to wash hands with soap frequently, they also discouraged them from buying ready-cooked foods since some of the major causes of the cholera outbreak are poor food hygiene low latrine coverage. 
Across the community, eight people have died, 32 have recovered and there are five active cases.
Fear of a peak crisis
While Malawi normally experiences cholera outbreaks during wet season, the current outbreak hit during the dry season and has kept riding on a weak and overstretched health system.
As of 6 November 2022, Malawi recorded a cumulative 6,868 cholera cases and 203 cholera deaths since the confirmation of the first case in March 2022.
Today, with 410 deaths and 13, 837 cases registered, officials believe the disease is thriving undetected in some parts of the country that have limited access to health workers due to the pressure exerted by the COVID-19 and other health challenges.
"These 410 lives are not mere statistics; they were children with all life ahead of them and left their mothers with tears we cannot help dry", said Chimombo, World Vision's Director of Programmes in Malawi.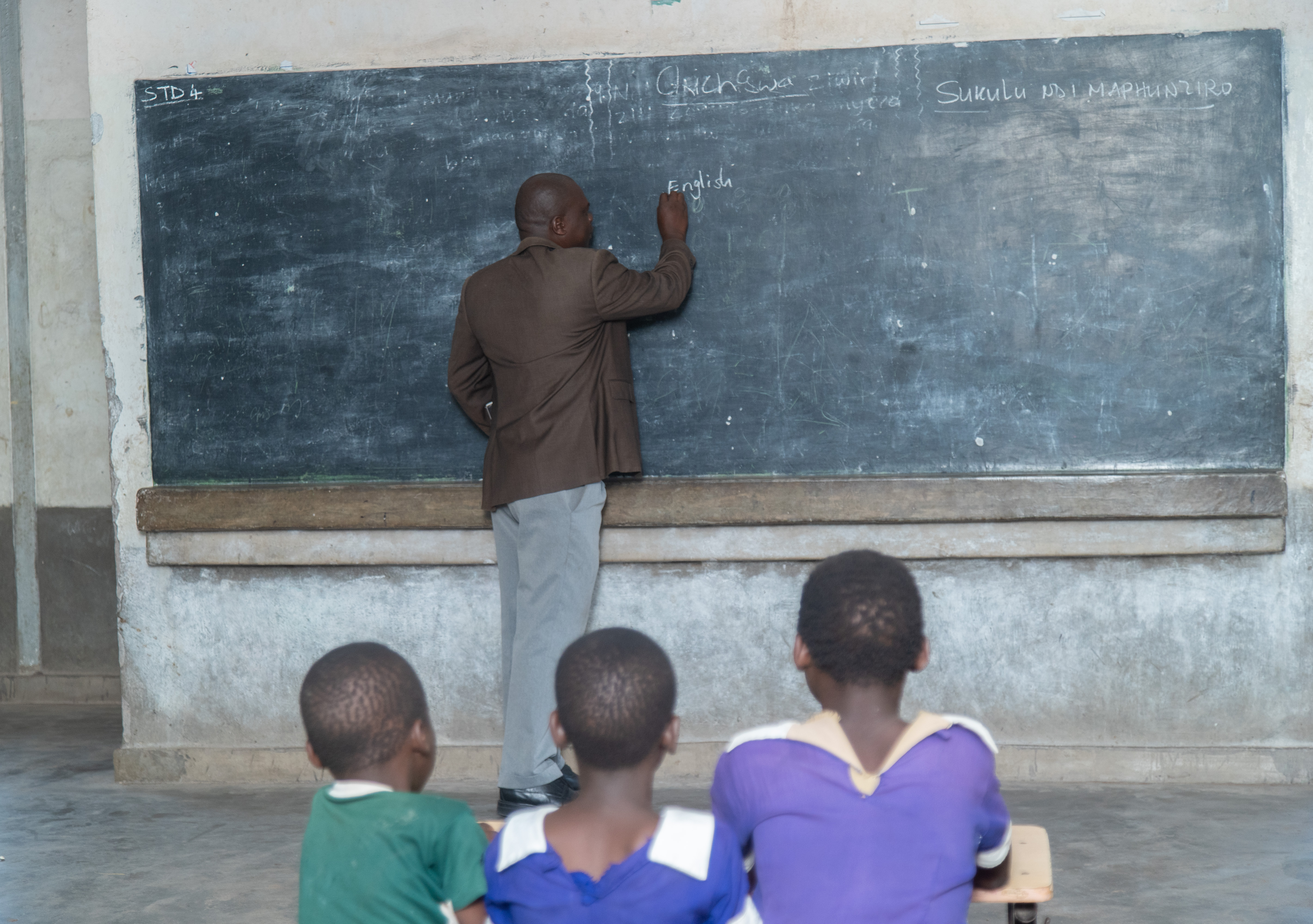 "Some of them were parents and breadwinners who have left children orphaned", added Chimombo as he reflected on 18 years ago when World Vision supported the Malawi government during another large-scale cholera outbreak.
"So for the sake of the children we serve and in fact every child in Malawi, we appeal for all help that we may be given. Be it medicines to help treat the sick or PPE (Personal Protective Equipment) to be used by frontline health workers, our staff members and volunteers in containing the disease", appealed Chimombo.
However, the Ministry of health has appealed for strengthened social behavior change communication to ensure all the sick, and those with symptoms, get timely medical help.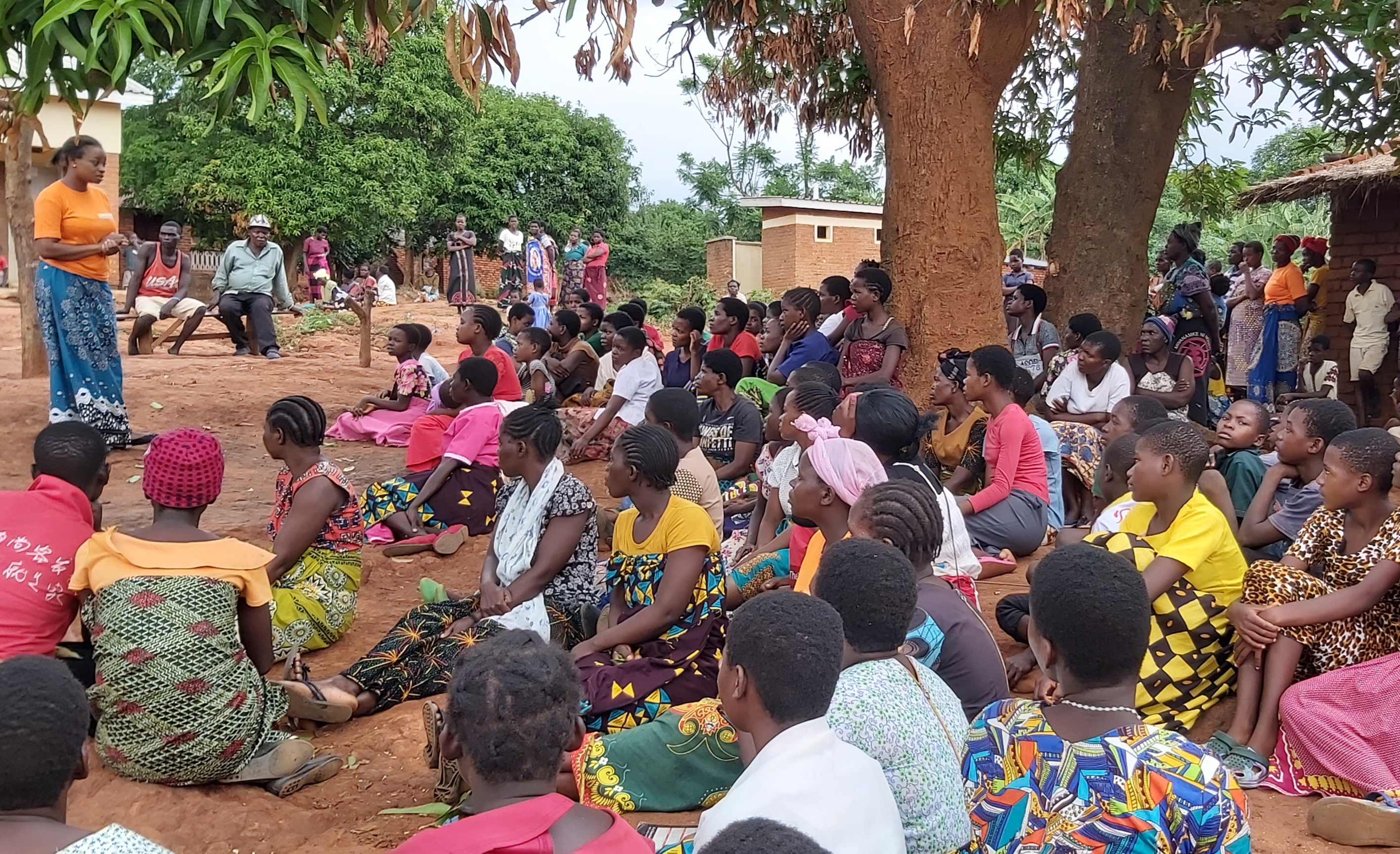 "It is sad to note that some cholera patients are not seeking care early due to religious beliefs, and this is making the disease to spread further resulting in unnecessary loss of life in the process", said Malawi's Minister of health Khumbize Kandodo, who further appealed to the faith community to encourage their members to seek medical care where signs and symptoms of cholera have been noted.
Health experts, especially the Malawi Environmental Health Association (MEHA), attribute the outbreak to poor food hygiene, lack of safe water and low latrine coverage and usage.
Spokesperson for Phalombe District Hospital Spokesperson Daniel Chiromo, concurs with experts on low latrine usage but partly attributes this to tropical cyclones Ana and Gombe which wreaked havoc in some parts of the southern region, including this village in Phalombe. 
"Only less than 50 per cent of households have pit latrines and the other half lost them due to the cyclones. Besides, just seven per cent of the households have clean toilets with operational hand-washing facilities," explained Chiromo.
A disease riding on poverty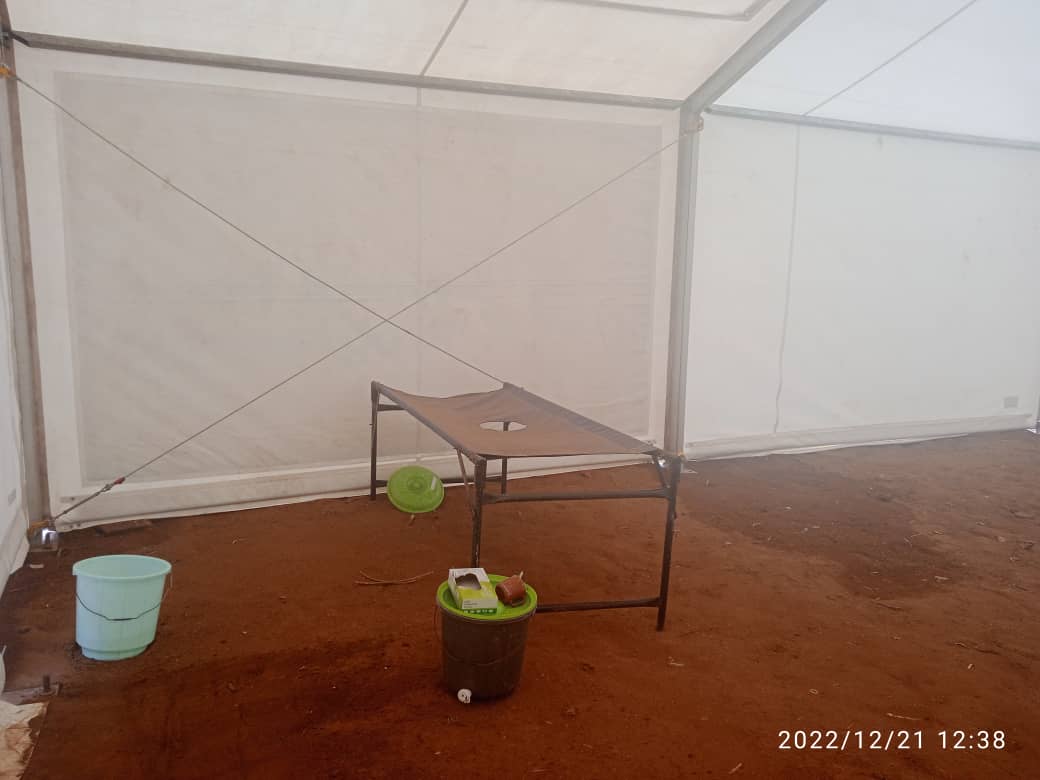 With the rainy season about to hit its peak, World Vision is worried that more kids may be hit by the outbreak since the schools and households that the learners come from lack adequate resources to prevent and contain the outbreak to reduce transmission.
A recent study by Hsiao and Amber revealed that cholera's economic burden is significant, with an estimated cost of approximately MK15,000 (USD12) per case per household.
Meanwhile, an average Malawian lives on less than a dollar (MK1,200) per day, highlighting the importance of decisively dealing with the current Cholera outbreak.
"As a child–focused organisation, and as a father myself, every loss of a child hurts. And it hurts even more when you know it was preventable", said Chimombo.
So far, World Vision has procured and donated pharmaceutical items worth around USD110,000 that have been distributed to selected districts hit by the outbreak.
"But this is not enough", Chimombo is quick to point out. "Coming from dealing with COVID-19 and the most recent flooding, the hospitals are in such a sorry state, with very little to manage the cholera outbreak. If nothing is done, we may be facing a catastrophe. So we appeal for all the help we can get", he said.
World Vision Malawi is looking forward to raising One Million United States dollars that will be used to procure different health materials and safeguard around 564,000 people in different communities affected.