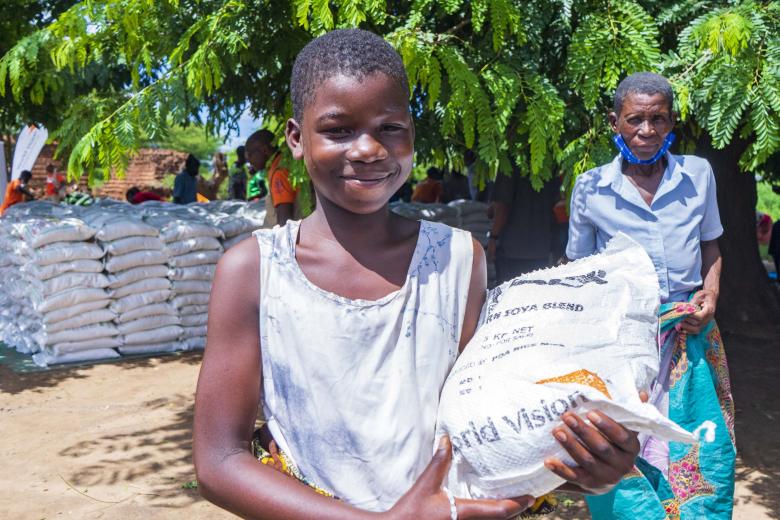 Flood survivors hail World Vision and NICO for timely relief
Thursday, March 17, 2022
Following the disruption to livelihoods caused by recent flooding disasters in southern Malawi, NICO Group of Companies and World Vision have come to the aid of households that were affected by disaster in Chikwawa district. 
The two organisations partnered to distribute relief items worth 27 Million Malawi Kwacha (USD25, 000) to 1,000 families affected by Tropical Storm Ana and Tropical Cyclone Gombe. Each household received maize flour (20 kgs), Cooking Oil (2 litres), Soy Chunks (5 kgs), a bucket and plastic cups.
"I am very grateful to NICO and World Vision for the food we've received. Life hasn't been easy since the flooding hit us and there's no work that we can do to survive as we still have water in most of our gardens", said Mary Banda who lost her house and all that was in it, including some livestock.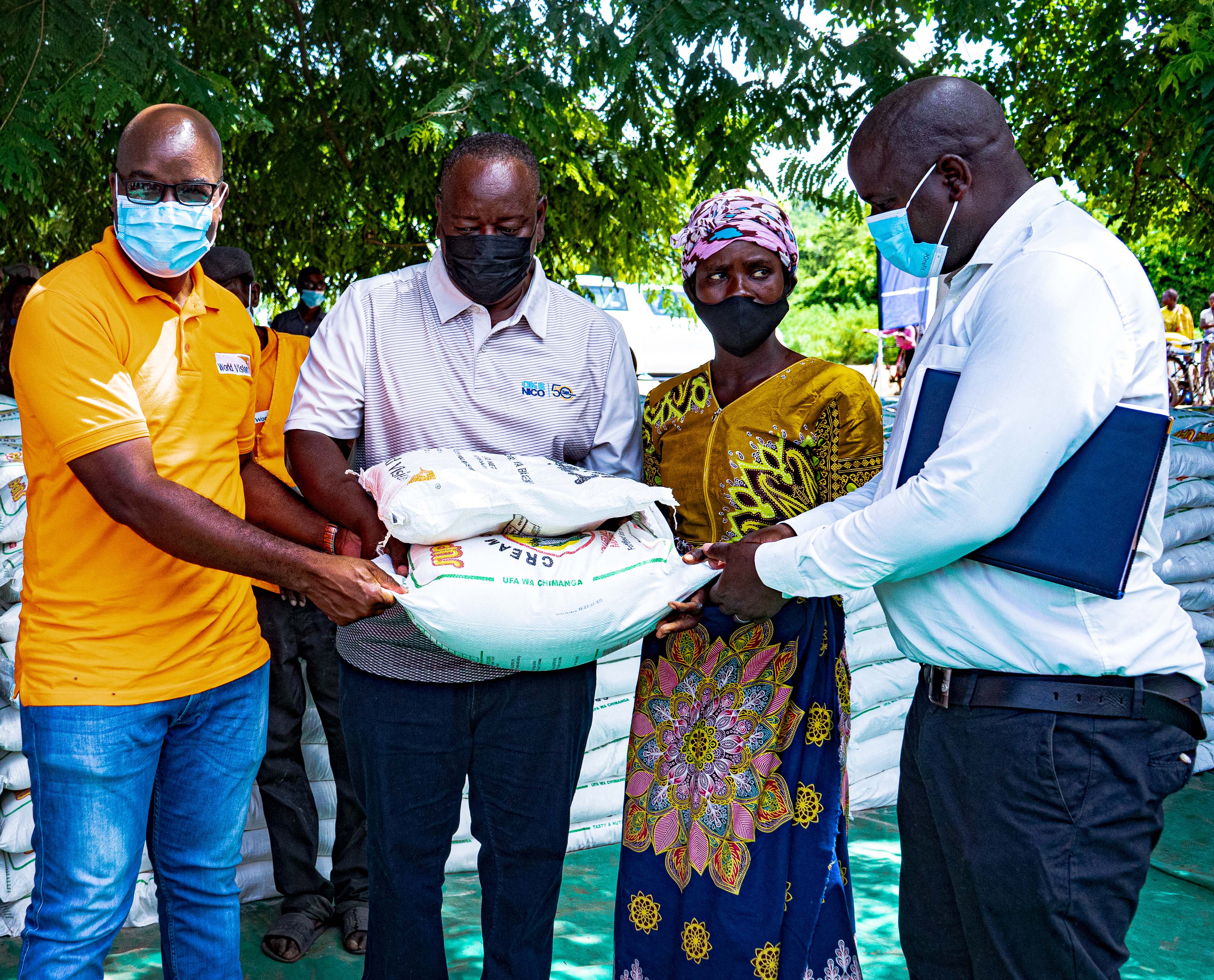 On behalf of NICO, Mandala said that his organisation was pushed to make an impact to the flood victims following an appeal by World Vision.
"As a company, we had to do this in the spirit of the Malawian culture where we support each other in times of need. At NICO, we are a support system to the Government, that is why we decided to take part in helping people affected by floods," he said, before making his own appeal to other corporate entities to step forward.
On his part, World Vision's National Director, while appreciating NICO's gesture, sounded an alarm for the long-term disaster set to emerge from the back-to-back flooding episodes that have hit the region.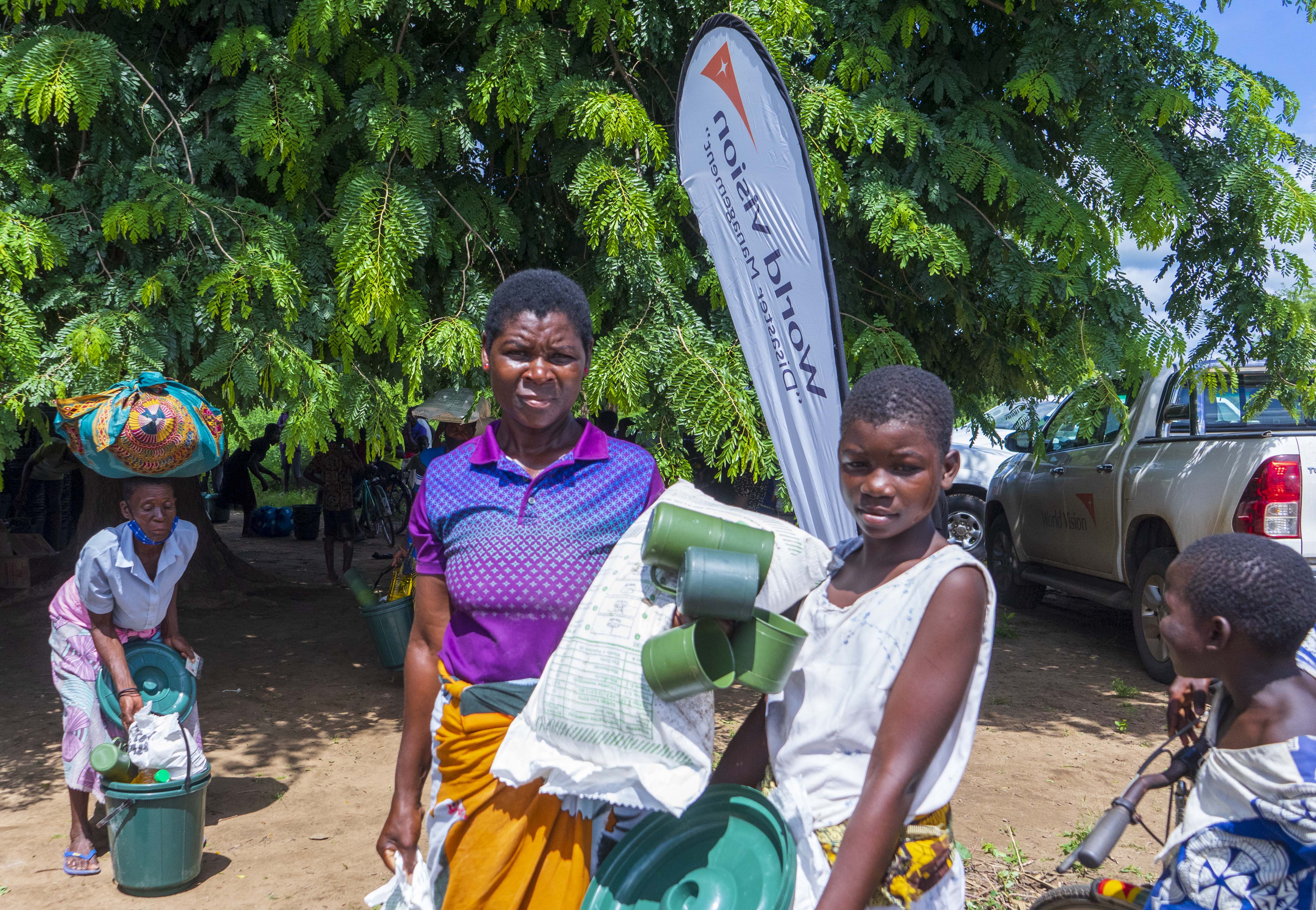 "It's a big relief for many people today and we are very thankful to NICO group for making us their partner of choice in all their disaster responses for the past seven years", stated Dube. "However, this is just the onset of a very long road of recovery for most of these families. They need food and more tools to rebuild their lives. So our appeal remains the same to other corporate entities to step in and stand with us so we can stand with children and families in need."
World Vision is working in all eight districts that were strongly battered by the flooding disasters. Additionally, the organisation has responded to some pockets of communities that were affected in the central region districts of Lilongwe and Dedza.
In total, World Vision has supported more than 70,000 of the around 500,000 people (nearly half of them children) affected by the disasters.