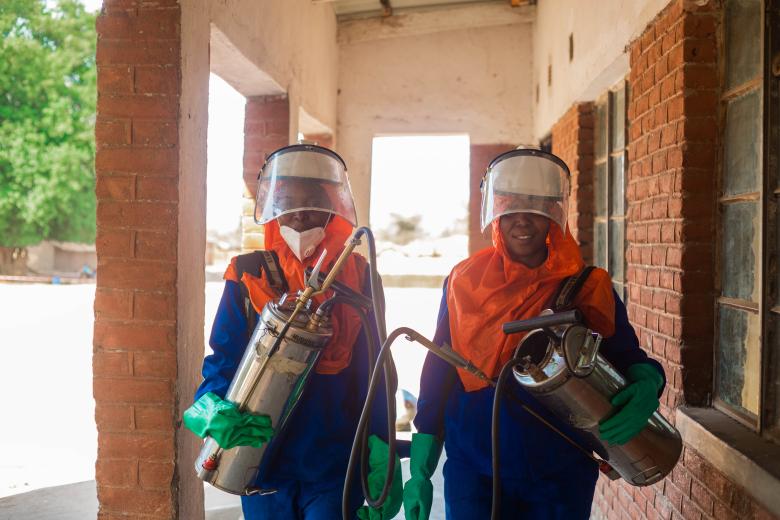 Women leading charge to end malaria
Friday, November 25, 2022
Like all mothers, Florence wears many hats. At 29 and as a mother of three, Florence has gotten many hats added onto her busy schedule: she started her first job since she graduated with a Diploma in Community Development 11 years ago.
Camouflaged in Personal Protective Equipment, Florence has joined over 3,000 women and men on the frontline battling malaria through an Indoor Residual Spraying (IRS) campaign in Malawi. The programme is currently underway in Balaka, Mangochi, and Nkhatabay, with financial support from the Global Fund.
Malaria is an old, yet deadly disease that flourishes in poverty and worsens inequality. Women are hit the hardest in both psychological and financial aspects.
"I think of all my responsibilities, I rejoice at being a mother," says the soft-spoken woman from Balaka district. But Florence knows that Malaria puts her and her children at risk.
For this reason, she became a soldier, not to battle people, but to fight against the mosquitos that cause malaria.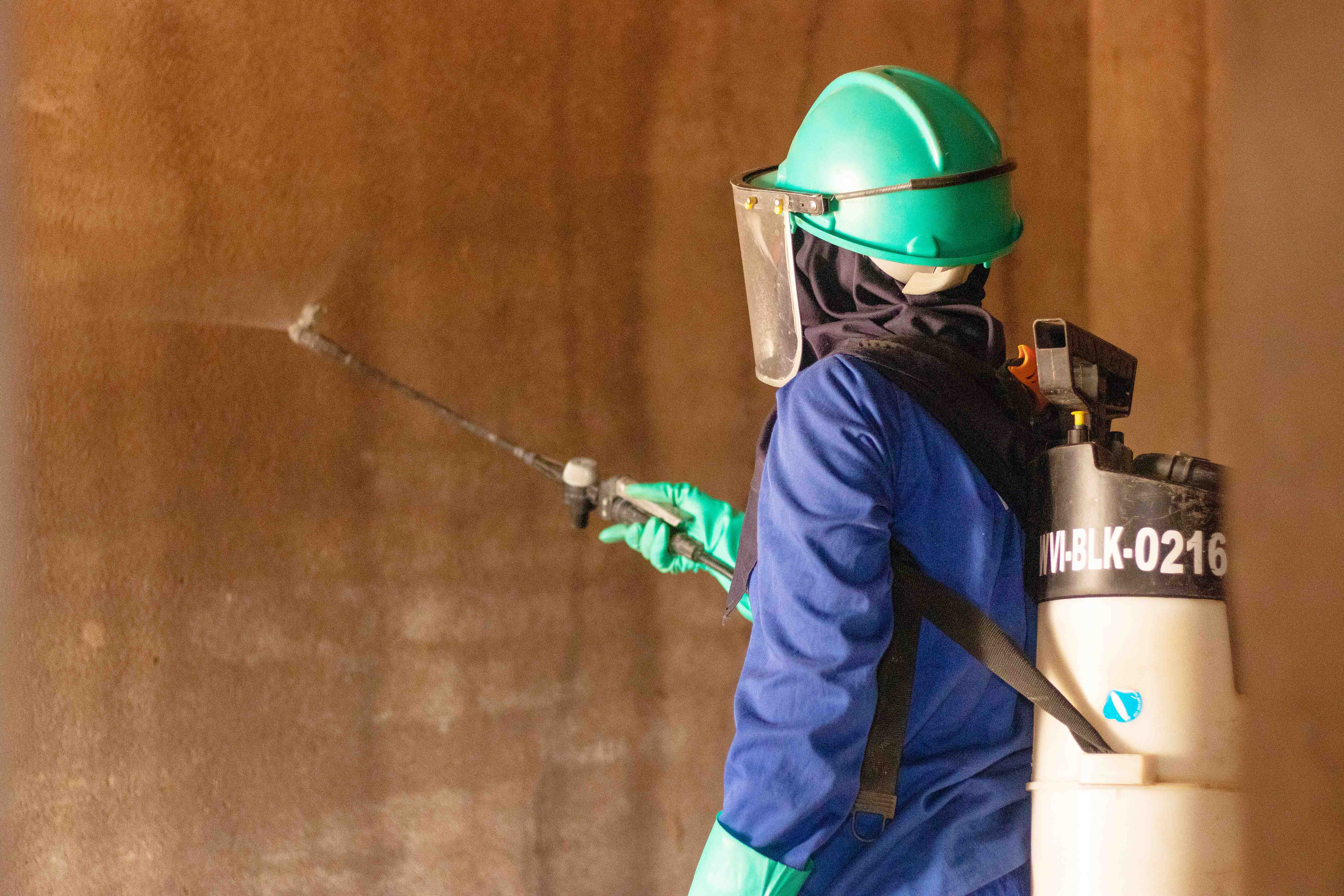 "I feel very proud to be part of this exercise, and I'm giving my very best to ensure that my children and other people's children are safe from malaria," she says.
As Florence and her friends are leading from the frontline, mothers across the villages are playing their part by welcoming the spray operators into their homes and accepting to have the homes sprayed to beat malaria.
In the context of cultural and religious beliefs, indoor residual spray faces strong resistance from some communities. But Florence is happy to be there.
"I think being a woman, most of the homes I visit really understand us quite well and hearing about malaria from a fellow woman and that IRS can help them has been making a difference in all homes that I've visited so far," says Florence.
Her sentiments are echoed by Beatrice Symon, a beneficiary from Ntonya Village in Balaka. Unlike other households that wait to be convinced on the importance of getting their homes sprayed, Beatrice did not wait for spray operators to come knocking on her door, she went to them as soon as she got wind of their presence in her village.
"I did not want to miss the opportunity to protect my family from the malaria," she says.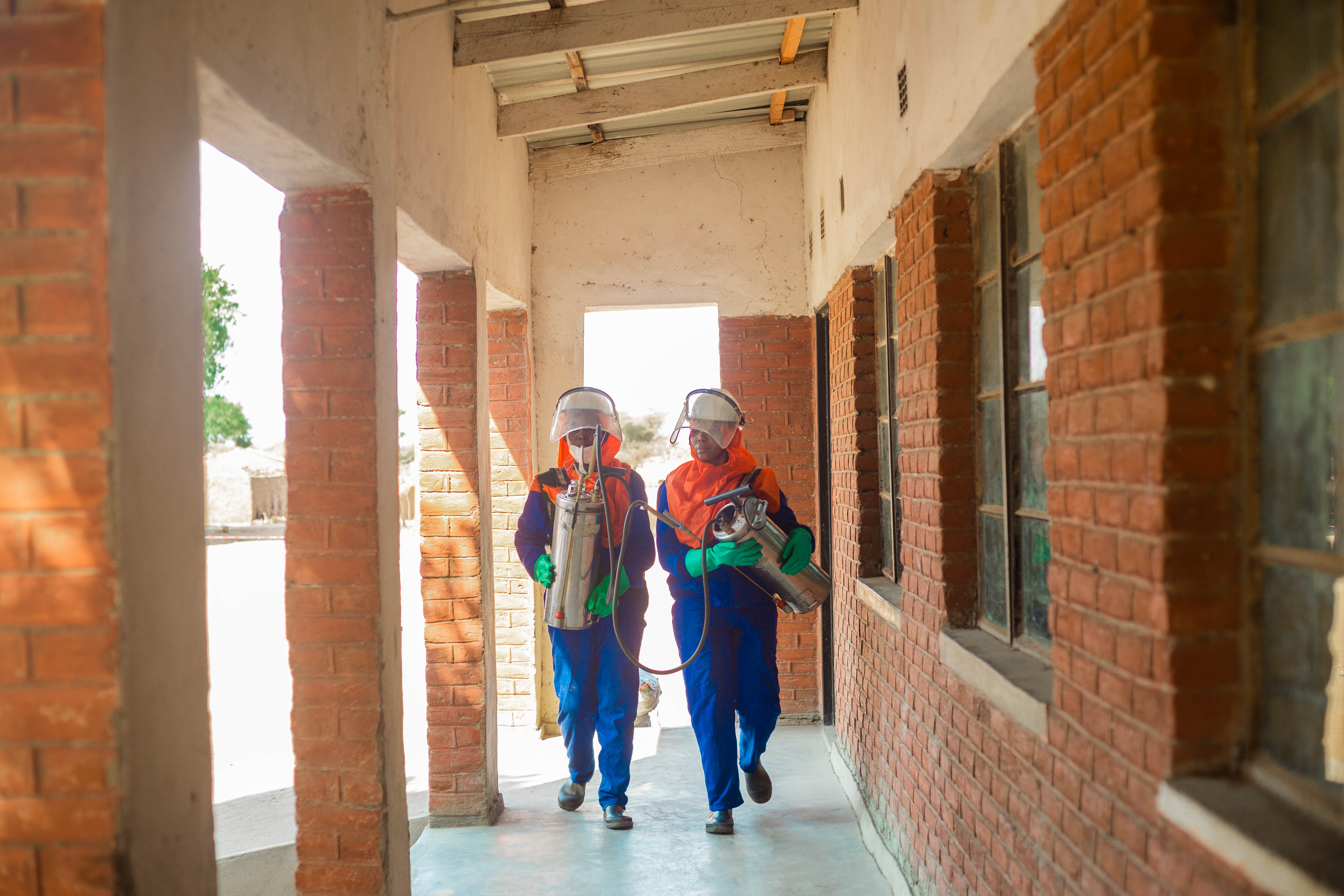 Beatrice recalls her house was not sprayed last year because the time her village was being sprayed, she was nursing her 15-month-old son, Pemphero, who was admitted at Mponda Health Centre.
She explains: "Ironically, that time my son was diagnosed with malaria, and we stayed in the hospital for eight days. This was after he fell seriously ill at around midnight and one of the neighbours who owns a motorbike assisted us to ferry him to the hospital."
That experience made Beatrice wish there was something she could do to protect her children from malaria. So she was excited when she heard the spray operators would be coming again.
During that hospital admission, Beatrice did not just abandon her farming activities, she also left the other children to nurse the sick one.
"When I returned from the hospital, my maize garden was attacked by weeds and there was too little I could do to save my crops," says a sad Beatrice.
That malaria attack is in many ways the reason her family will struggle with hunger this year, she explains.
"Of course the rains were not good, but if I had taken good care of my maize garden, I'd have harvested maybe 20 maize bags (1,000 kilograms), instead I got just a mere 2 bags (100 kilograms) which ran out way too early," added Beatrice. The little money that could be used to buy food for the children was spent on expenses in the hospital.
"We needed things like meals, sugar and other items that meant spending the little we have," recalls Beatrice.
With her house sprayed, Beatrice and her children look forward to healthier times coming ahead.
Giving women opportunities to lead
In Africa, 35% of the 33 million pregnant women living across 33 countries in 2019 were exposed to a malaria infection during their pregnancy - according to the World Health Organization.
In his remarks, World Vision's Chief of Party for Global Fund Grants in Malawi, Doctor Biziwick Mwale says World Vision has been intentional in giving women opportunities to lead in the fight against malaria.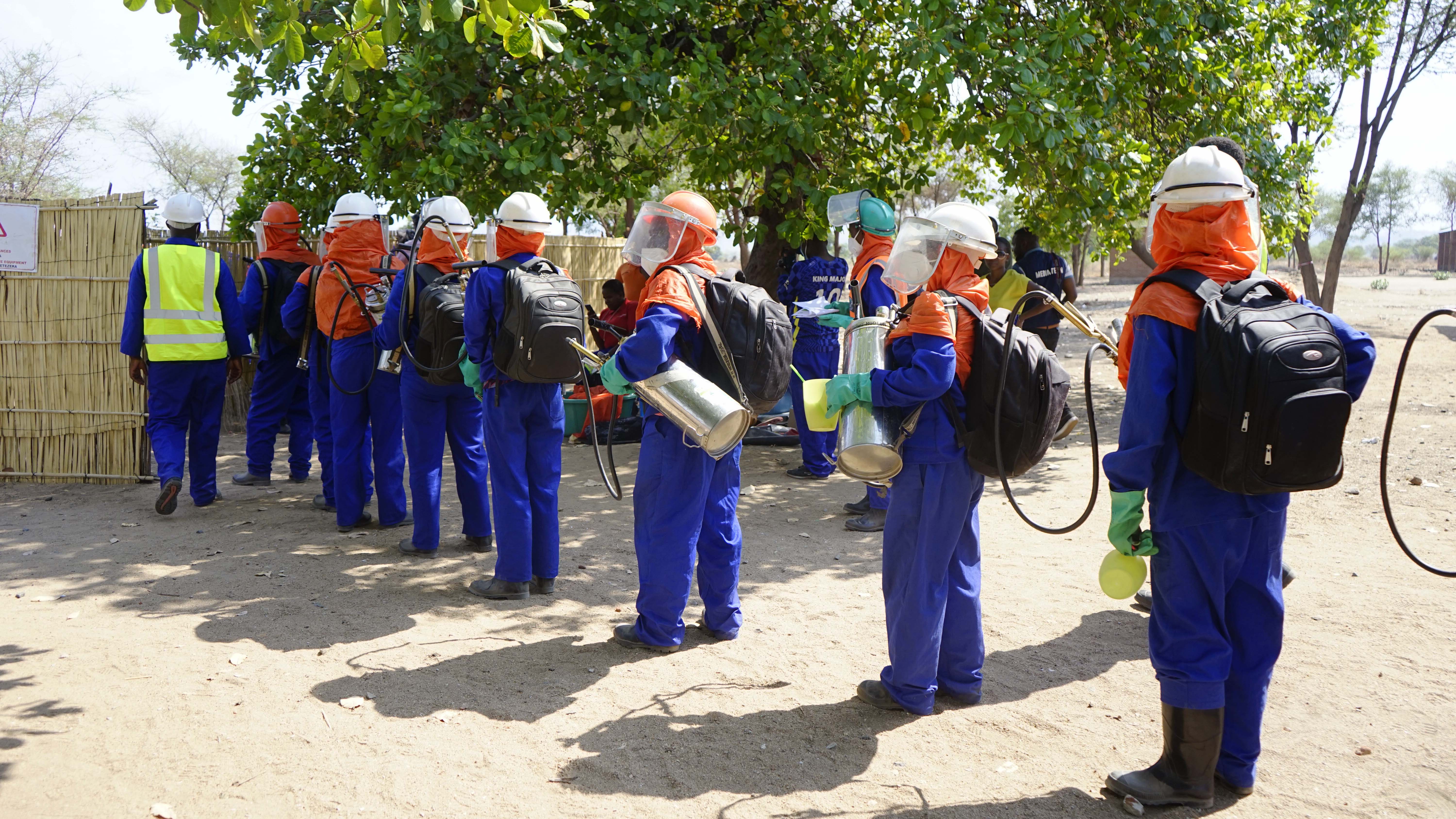 "A good percentage of our seasonal workers are women and all our three coordinators leading the fight against malaria in Mangochi, Nkhatabay and Balaka are women," said Dr. Mwale who pointed out that this has been inspiring for some youthful seasonal workers to further their education.
"Because this project sees us going deep into remote communities, we think its also an opportunity to ignite conversations on key social issues, with gender equality among them. During our daily meetings, our seasonal workers are also sensitised on the dangers of domestic violence to ensure that they are exemplary in all they do," added Dr. Mwale.
While celebrating the reduction of Malaria cases, Senior Chief Inkosi Chanthunya was quick to point out the positive role women are playing in the overall acceptance of the project across the communities.
"As a leader, I am happy to see some of our girls and women recruited for this exercise, not just for their opportunity to earn a living, but because they are the ones who deeply understand the dangers and the impact of the disease on the family," stated Inkosi Chanthunya.
Like Beatrice, the traditional leader added that malaria slows down development as the time that is spent at hospitals could otherwise be utilized for personal and community development. Chanthunya hailed the collaboration across Balaka, which is helping to promote the project.
"The IRS project is progressing well in this district because all involved structures including us traditional leaders are working collaboratively to ensure success of the project by, among other things, clearing misconceptions that some of our people had," says Chanthunya.
Statistics confirm progress
Chief Preventive Health Officer for the district, Blessings Chitsime, supports Chanthunya's sentiments with updated malaria statistics for the district. 
Chitsime says there is a tremendous improvement in malaria burden in Balaka. In 2018, before IRS was introduced, Balaka registered 502 malaria cases per 100,000 people, but this year they have registered 188.
"We have engaged Health Surveillance Assistants (HSAs) and community volunteers to go door by door to sensitize the people on how dangerous malaria is and what to do to prevent and control malaria," he says. 
Chitsime adds, "Before IRS, we were spending a lot of money on drug procurement. But now the drug utilization has been reduced and this has assisted us to have funding allocation for other important key issues in the district."
According to Ministry of Health (MOH) estimates, in Malawi malaria accounts for 34% of all outpatient visits and 40% of all hospital admissions among children under five. Four out of ten hospital deaths are reported to be due to malaria.
World Vision started intervening through the IRS programme in 2019 after noticing the severity of the situation in the country's lakeshore districts.
This year, World Vision staff will spray 530,000 houses across the three implementing districts to safeguard 2.1 million people from malaria, including over 400,000 children.