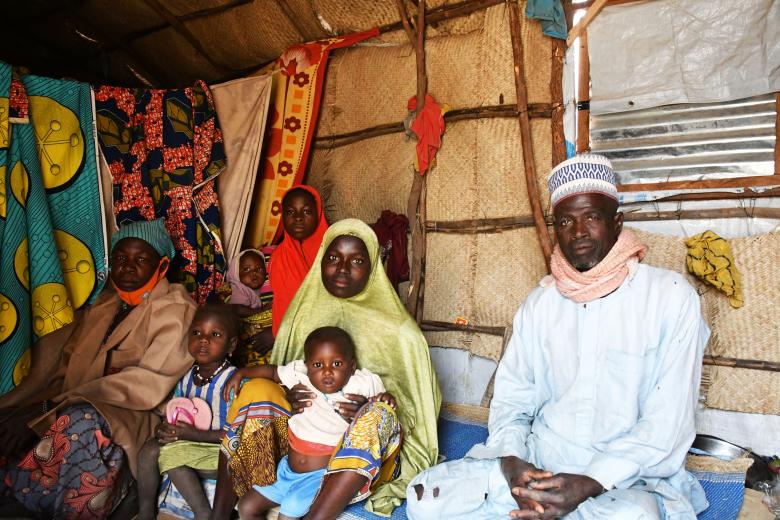 A family picture with a different story
Wednesday, May 5, 2021
Since July 2019, entire families and villages have been fleeing insecurity in some northern states of Nigeria. The refugees arriving in Maradi region in Niger are mainly from Sokoto, Zamfara and Katsina states.
The escalating violence by armed groups has led to a new humanitarian emergency in Niger's border regions. According to the United Nations High Commissioner for Refugees (UNHCR), in September 2019 alone, more than 2,500 people fled when armed groups on the Nigerian side targeted civilians. Initially, most victims settled near the borders, between Nigeria and Niger. Unfortunately, the number of people forced to fee continues to increase.
Since the end of 2019 and beginning of 2020, the Government of Niger, in collaboration with local and international NGO partners such as World Vision, Save the Children, UNICEF (United Nations Children's Fund), and WHO (World Health Organisation), established transit and later refugee settlement activities in three departments of Maradi region—Guidan Roumji, Guidan Sori and Tibiri—to host Nigerian refugees.
Ibrahim Moussa's family was one of the families worst affected by this conflict. "I was forced to leave my village a year ago", he says. "They attacked the village around 12p.m. We could just hear gunfire noise and then everybody panicked and ran without knowing where to go. The armed men took my three brothers and one of my sons. In the middle of all this panic, one of my young boys decided to follow the kidnappers, in an attempt to save his brother and uncles", adds the 55-year-old father and brother, now grieving.
Ibrahim's son bravery resulted in a great loss for the family. "Despite my attempt to stop him, one of my younger sons decided to pursue the armed men to save his brother and uncles", he says, "but he was shot in the head as soon as he got close to them."
Inside the small hut in Chadakori refugee settlement, Ibrahim and Hadiza Mamadou (50), one of his three wives, have lived safely with six of her children since November 2020. Hadiza says that after their horrific experience, the armed men went back to the village to do more damage and spread fear. "Three days after the murder of our son, the same armed group returned to our village to kill, steal livestock and crops, and kidnap men and women", she says. "Our 25-year-old daughter, Hchafatou, was kidnapped from her home in front of her husband."
Luckily for poor Hchafatou, her ordeal lasted just a day. However, as soon as she returned, she had to be hospitalised due to the beating received by her kidnappers. I could see in Ibrahim's face that this last episode was the last straw for his family. "We will never return, because there will always be insecurity", says Ibrahim, looking at Hchafatou seated next to him.
Despite the difficulties of leaving a refugee settlement, Ibrahim and his wife found an occupation that allows them to meet their family's immediate needs. "Here. we are safe and we can start building our lives slowly", he says. His look now is hopeful.
As a member of the building committee responsible for building huts in the settlement, Ibrahim can earn US$18 for each hut he builds. His wife Hadiza looks after children in World Vision's Child Friendly Space (CFS), and when she receives training, she can earn up to US$28. But Ibrahim does not build huts often and his wife does not receive training everyday. "The last training I received was a month ago. The last food we received was two months ago", says Hadiza looking concerned.
It is not difficult to guess that for Ibrahim's family, like many others in the settlement, immediate needs are food. While nothing can really replace the loss of their loved ones, they are very grateful for having safe water, showers, and latrines built by World Vision in the settlement.
At Chadakori settlement, World Vision's Niger Emergency Response Programme built 13 water points and lamp posts with solar panels, established hand-washing kits, trained a WASH (water, sanitation and hygiene) committee, and built 42 latrines with showers taking into account disabled and elderly people's needs. The essential WASH services help around 600 families –4,800 people– living in the settlement.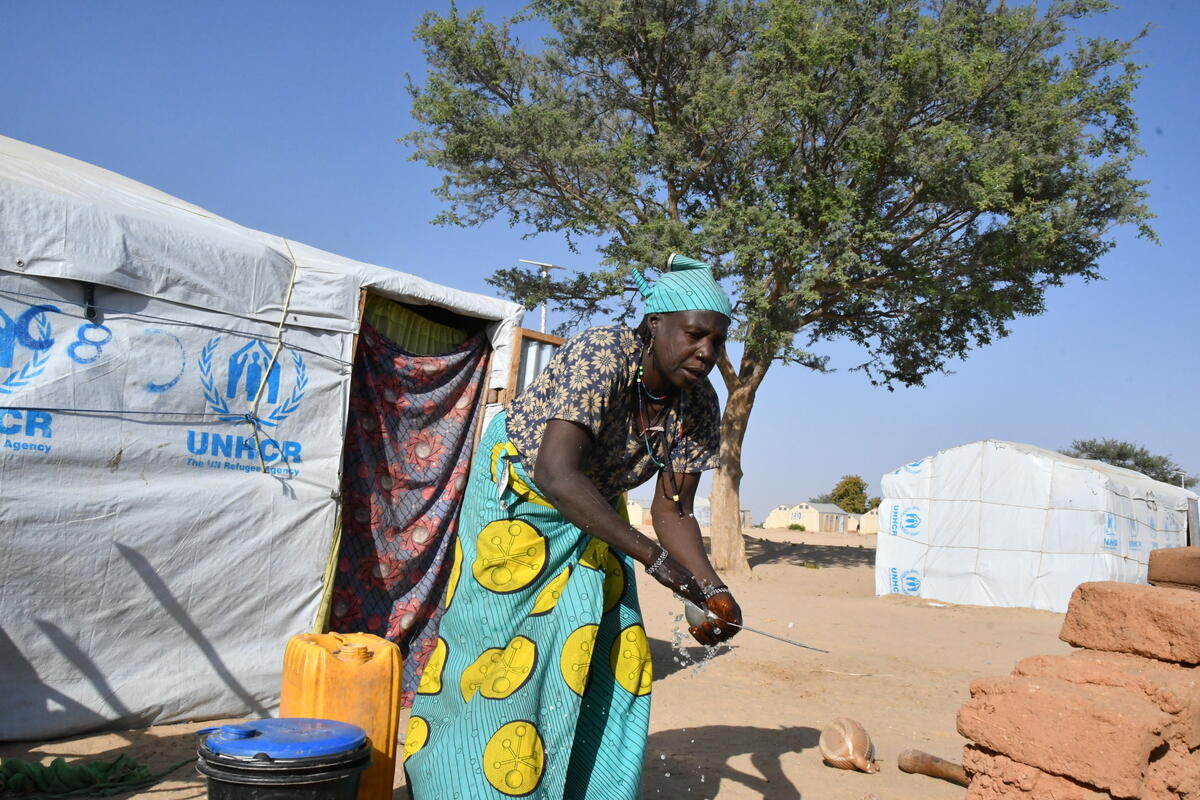 As more crises and conflicts like this one will seemingly never cease to appear, humanitarian organisations like World Vision have a moral obligation to help affected families overcome hardship and build their lives in the middle of mayhem.
Before leaving Ibrahim's family, I kindly asked him if I could take a picture of all the members present. Although my request was granted, while I was doing it, I realised that family pictures are occasions of joy and bonding between members.
Unfortunately, Ibrahim's family picture, tells us another story.