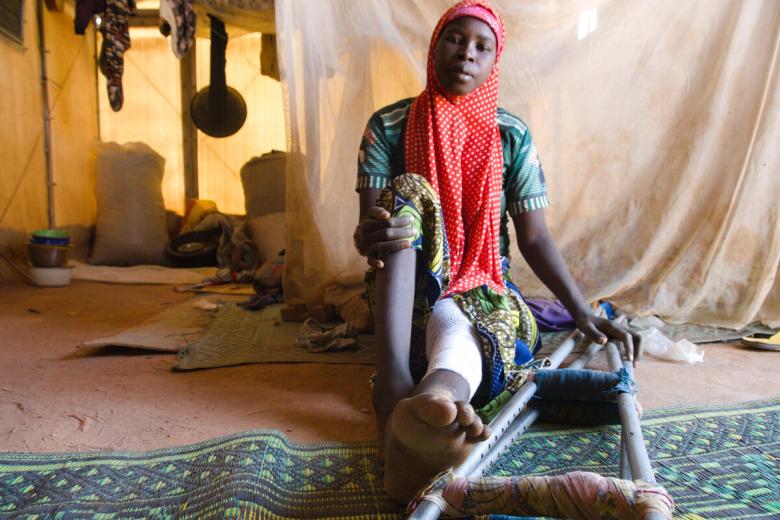 There is light at the end of the tunnel for Ramanatou
Wednesday, May 5, 2021
Roumanatou Mahamadou (25) is a refugee from Sokoto state in Nigeria, who has lived in the Garin Kaka refugee settlement for the past year. She has been receiving treatment for the past 36 months due to an infected wound in one of her legs. Unfortunately, her sad story, does not end with her poor health condition.

Back in Nigeria, when her health condition deteriorated because of the infected wound, her husband left her to marry another woman in his village. Soon after her divorce, Roumanatou's two little children passed away - five years ago -, because she did not have the means to look after them. Before her illness, she used to pound millet and sell it to look after the children.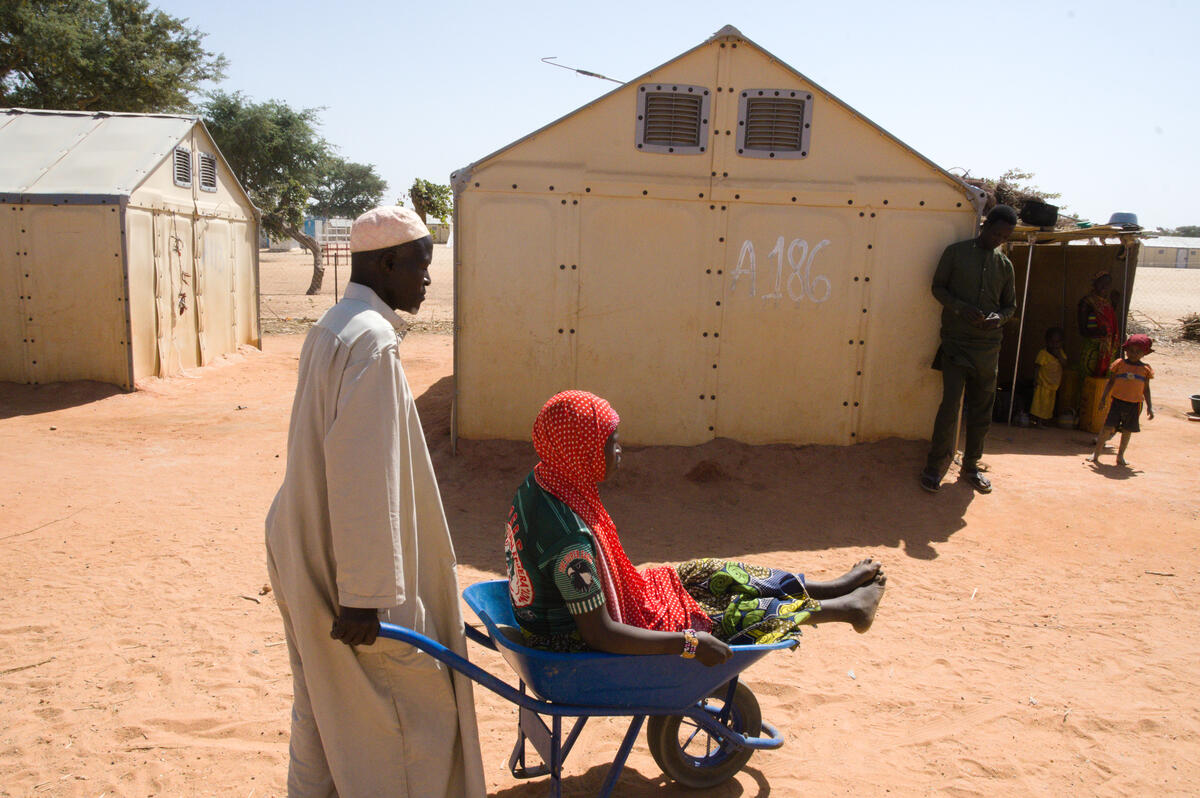 Dr. Ousseini from the health centre at the Garin Kaka refugee settlement sees Roumanatou four times a week to change her bandages. He optimistic that she will be able to walk again if she looks after her wound very well.

Based on several medical exams done by Dr. Ousseini, the infection did not damage Roumanatou's veins in her legs. Therefore, if she respects treatment and keeps the wound clean, she should be able to recover quickly. Currently, Roumanatou is no longer taking antibiotics or painkillers; this shows that her health as improved.