Disability inclusion in Baidoa: Adan's follow-up story
Friday, December 3, 2021
Eighteen-year-old Adan lives in Minafafle ADC Camp camp in Baidoa, a capital in the southwestern Bay region of Somalia. He is an orphan and handicapped; he can hardly walk and moves using both his hands and feet. His condition is a result of the polio virus that he contracted during his childhood. Despite not having any source of help, however, Adan is optimistic that he will succeed in life. He has a lot of hope for the future, and his desire since a young age has been to help people who are physically challenged like him.
Adan is very outspoken and jovial, with a great personality. His story was first captured in 2019/2020 when World Vision was in Baidoa was conducting mapping and training for the Most Vulnerable Child (MVC) under its Global Affairs Canada (GAC)-funded integrated humanitarian response project. During a routine campaign session to create awareness and disseminate messages on integrated protection to communities at Minafafle I IDP camp, World Vision staff and the Community Child Protection Committee team met Adan, who lives alone.
Through the integration projects implemented by World Vision and funded by GAC, Adan was supported to receive meals and be able to move comfortably and easily. He was enrolled for free food vouchers under the relief project, and received a wheelchair under the World Vision International Gift-in-Kind (GIK) intervention.
Adan was also enrolled for an ongoing institutional and enterprise-based Technical, Vocational and Educational Training (TVET) course in Baidoa, funded by the European Union (EU). His only challenge was movement from his home to the TVET centre for the six months duration of the course. To support him, Word Vision provided him a wheelchair, and  he then enrolled at the Baidoa TVET centre.
Currently, Adan is undertaking a course in mobile phone repair, which he chose for himself with a goal of self-employment. After he graduates, he will be able to work independently or even seek employment, if he so wishes.
''I was worried so much about what I can do to make any improvement and be useful for myself before World Vision helped me. But now I have high hopes on myself and am going to work hard and stand for myself. Thanks you, World Vision!", he happily says.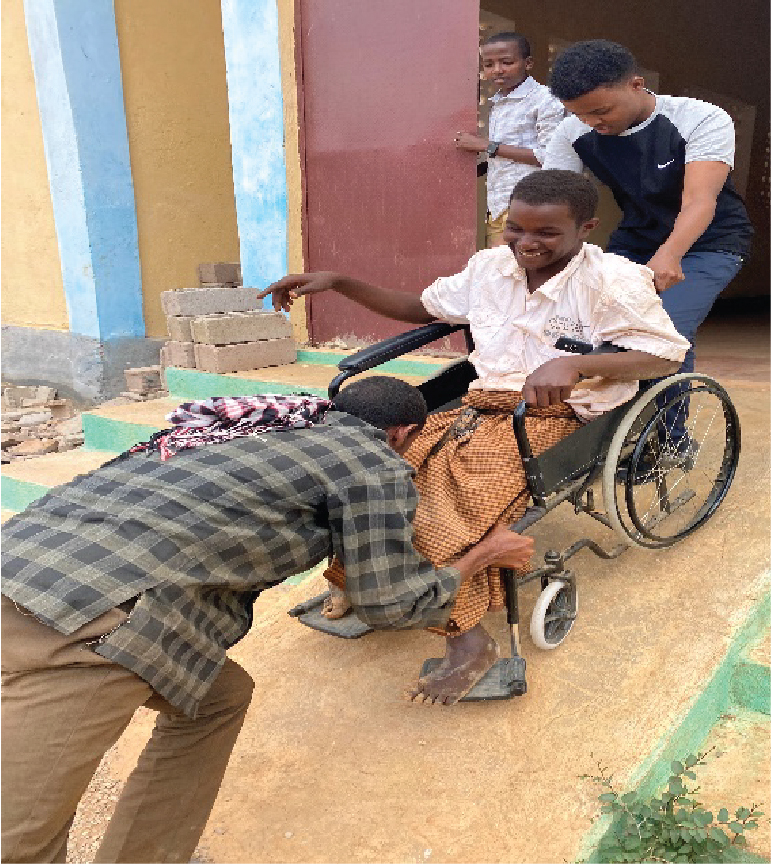 Children with disabilities have very limited access to educational opportunities and face widespread discrimination. Other barriers that they face include lack of accessible physical environments and transportation, and non-adapted means of communication.
Under the Strengthening Education Training (SET) Project, funded by the EU, World Vision also hired a Tuk Tuk (a three-wheeler vehicle) to take him to TVET centre daily with his wheelchair and back home after lessons. Although this was not initially part of the project activities, World Vision, with support from the donor, was able to use savings obtained from other activities to support Adan's unique transportation needs.
Adan's tutor at the TVET centre reports that despite the physical situation of slight immobility, Adan is very smart and has brought joy to the class. He has formed friendships and receives support from them. "I have created a good platform for Adan in my class to make him feel comfortable and make sure all the students interact with him and not to see him different and that has borne fruit because every person likes him'', says the tutor.
''Due to the fact that persons who are physically challenged are frequently excluded from regular primary and secondary education, a few of them attend tertiary education. Furthermore, disability inclusion in TVET is often hard. There is a lack of inclusion awareness among teaching staff. Training methods and tools tend to be unfriendly, making most people with disabilities not to join. I am really happy to see World Vision supporting (Adan) and I hope they will add more students with disability and even teachers to support them'', adds the TVET centre manager.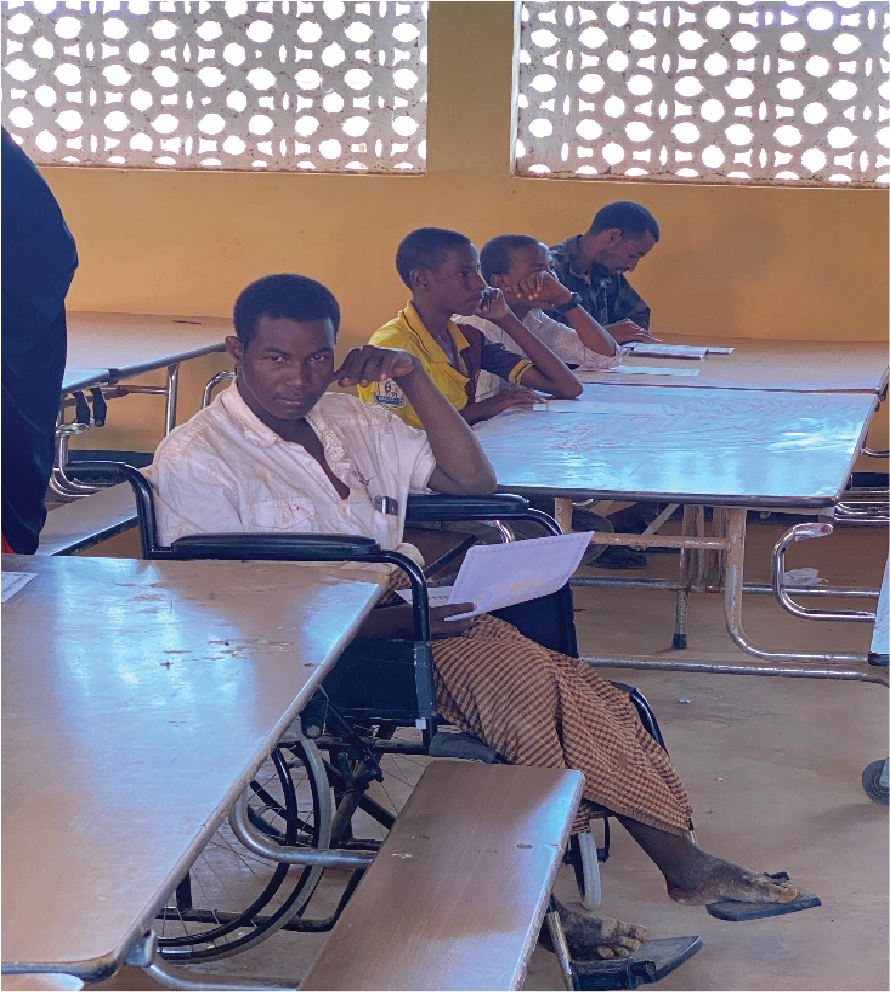 ''I am very grateful for World Vision for standing with me. We have other people with disabilities who need support and I will really be happy if I see them get support too'', Adan concludes.