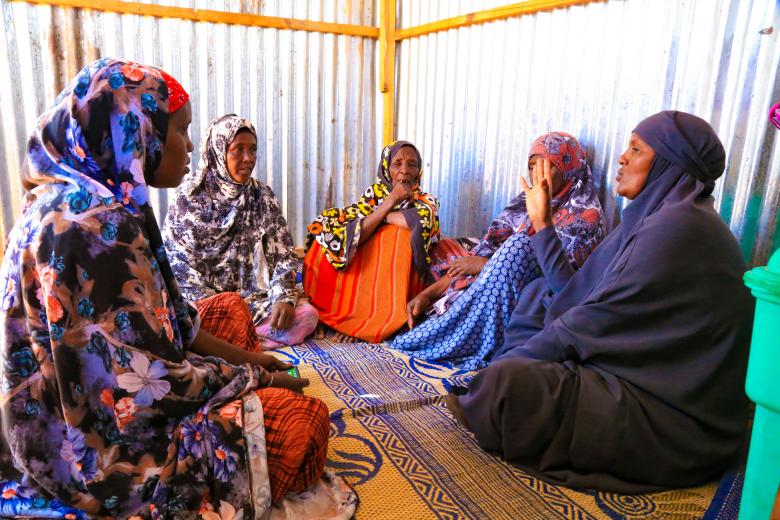 In Somaliland, meet community members leading the fight against FGM
Monday, January 30, 2023
#1 The anti-FGM activist
Farah Haji lives in Bur'ao, the second largest city in Somaliland.  She works for the Ministry of Employment, Social Affairs and Families of Somaliland. The mother of three children (two boys and a girl), has been advocating for the elimination of Female Genital Mutilation (FGM) practice since 2006.
She believes, the practice is against both the Islamic religion and human rights.  "What motivated me to stand firm against FGM practice is, the longing to see girls and women enjoy their basic human rights. I've seen many young girls and mothers who've had to live with the negative effects of the practice."
Over 90 per cent or more of girls and women aged 15 to 49 in Somalia have been subjected to FGM, the majority between five and nine years old, this is based on the Somali Health and Demographic Survey of 2020.
Most people strongly believe that it's an important pillar of their culture and religion. Campaigners like Farah have their work cut out for them to correct this misconception.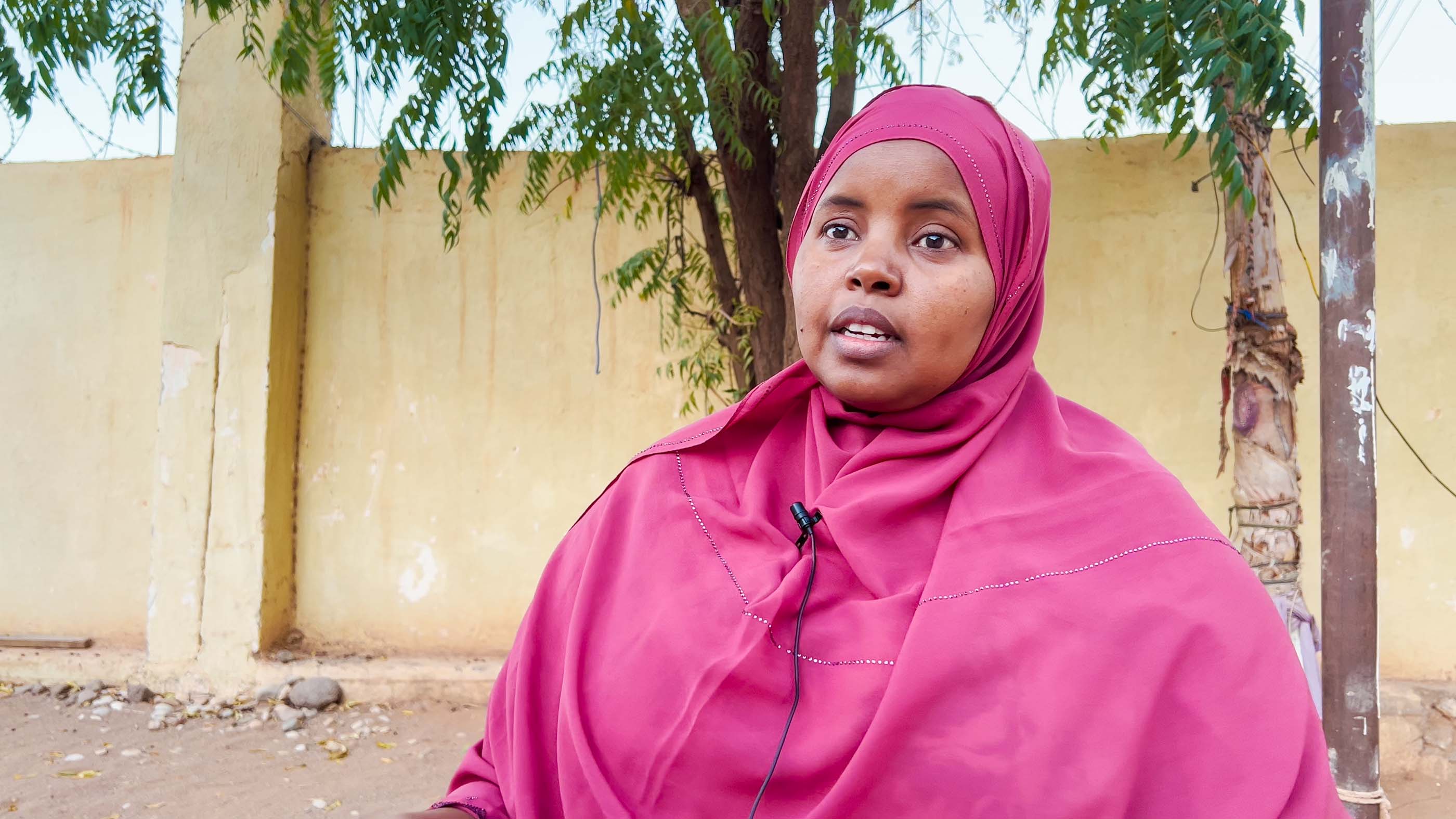 Farah 's day-to-day involves going round the makeshift settlements for the displaced in the city of Burao to create awareness on the practice of FGM. She is actively involved in trainings that focus on children and women rights.
Farah says they have created youth clubs in schools to promote ongoing discourse on FGM and these clubs are important conduits for disseminating key messages on FGM.
She reflects on how long her journey with FGM advocacy efforts has been. "I recall when I first started in 2006, the hostility from the community especially the elders… one day I went to a certain village in the region and as usual I had some awareness creation sessions. This old man got very hostile hurling insults at me, shouting 'what are you talking about? You are coming here to talk to us about a part of your body, are you out of your mind? Don't you have more important things to talk about?' the old man went on."
Farah tried to handle the situation, remaining calm and afterwards bringing it to the attention of a local Sheikh who went and talked with community members and elders.
"Those days people truly believed that anyone challenging their belief system on FGM was merely spreading ideas that were against both their culture and religion," Farah reflects.
Then we also have mothers. "If you advise a mother to stop the FGM practice, she will tell you, "My daughter has to undergo this, the same way my parents did to me."
#2 Meet the mother who protected her daughters from the FGM cut after awareness
Nimao is a resident of a camp for the displaced in Burao. She admits to planning to make her daughters undergo FGM, in keeping with the family's and community tradition. "I wanted for my daughters to undergo the practice, the same way my parents made me," she admits.
After participating in a World Vision FGM awareness session, something changed in me. I understood the dangers of the practice. That's when I decided I wouldn't put my daughters through FGM.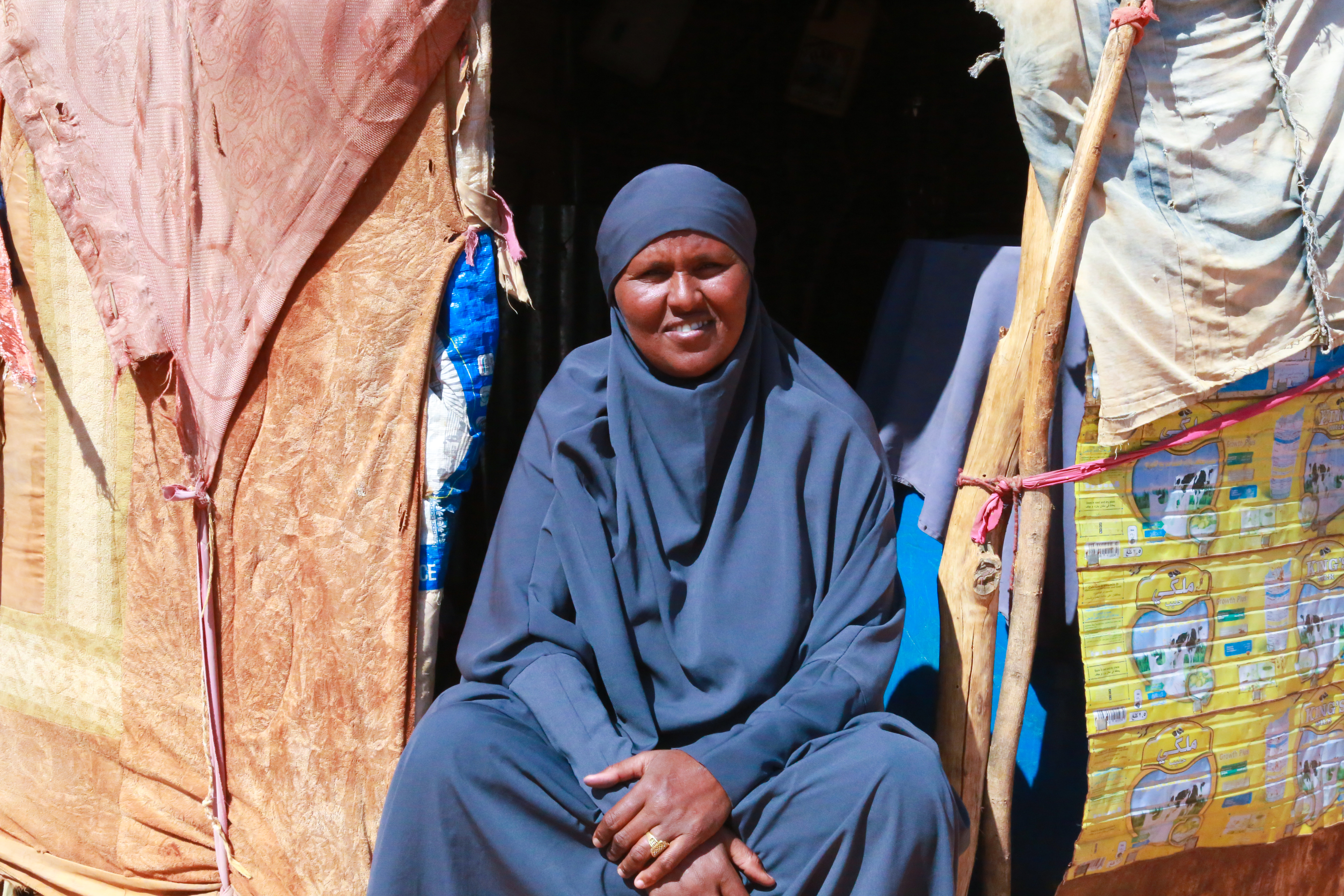 Nimao is now an active community champion against FGM practice. She does house-to-house outreach holding heart-to-heart conversations with mothers and girls on FGM.
"I use such opportunities, speaking as a mother to a mother, compelling them to take an active role in protecting their daughters from FGM," Nimao says.
She has rescued more than 30 girls from undergoing FGM, after persuading their parents not to go through with it.
#3 Meet the faith leader changing people's beliefs toward FGM practice
Osman Ali Ismail lives in Aden Saleban village, Burao. The father of 12 children (six of them girls) has been advocating against the practice of FGM and more broadly for the protection of children's rights, for the last four years now.
What motivated me to advocate for the protection of children's rights was after World Vision conducted a training on the topic. That caught my interest and I understood after, I had an important role to play. 
"I feel like the trainings conducted by World Vision were meant to first change my thinking personally from which then I would take the learnings back to my family then to the community," Osman says.
Osman shares that after the trainings, he started to make changes in his own family. First, he vowed that his daughters wouldn't undergo FGM after openly discussing the negative effects of the practice with his wife.
Osman who is also a member of the community Child Protection committee spends his weekends doing outreaches. We really try to reach to the mothers. "I remember, 80-100 women attended the first anti-FGM awareness campaign we held. I have encouraged them to ask for forgiveness from their daughters they have already made to undergo FGM."
To defeat FGM, advocacy efforts must be complemented by legal enforcement 
We've also been doing outreach to the fathers and most of them have agreed to stop FGM. Osman advises fathers to protect their daughters the same as they protect their sons.
But he admits it's not an easy undertaking. "When you embark on a journey to stand against a practice that the community has known and believed since their existence, it's difficult," he notes.
One of the major challenges is convincing the very old women. They are hostile to the idea and information against FGM, and they react with hostility to our interventions.
At times we encounter parents who strongly believe that the practice will protect their daughters from bad behaviours. With that thinking it becomes difficult to make the mothers understand that good behaviour is more of an outcome of their environment and the values parents instill in their children as they are brought up, and less from undergoing FGM.
 That said, Osman says it will take time and that continuous awareness raising is very critical. 
Farah agrees with Sheikh Osman adding that the elimination of the practice will require more than advocacy efforts such as hers. 
"if legal actions are not enforced against perpetrators, then these efforts might be as good as futile," she notes.
In the meantime, she chooses to be proud of her advocacy efforts that she credits in part to changing the community's attitude. "We've been able to create spaces for conversations and dialogue, at least people began to tolerate the idea of talking about it and slowly accepting the idea that the practice should have no place in the society," she says.
The fact that we have mothers who decided not to have their daughters undergo 'the cut' because of our advocacy efforts, this is significant.
With funding from Korea, World Vision has trained over 50 Faith leaders in Bur'ao, engaged traditional, religious leaders and the government in fostering dialogues on FGM, as well as pushing for the review and enforcement of policies that support FGM abandonment.
World Vision has been an active participant in high-level inter-ministerial workshops for FGM policy finalization and in collaboration with the Ministry of Employment, Social Affairs and Family (MESAF) has partnered on joint advocacy efforts to end FGM.
World Vision is also actively working with 15 anti-FGM champions and 90 community members.
Article by Muna Cabdi, Communications Officer based in Hargeisa, Somaliland