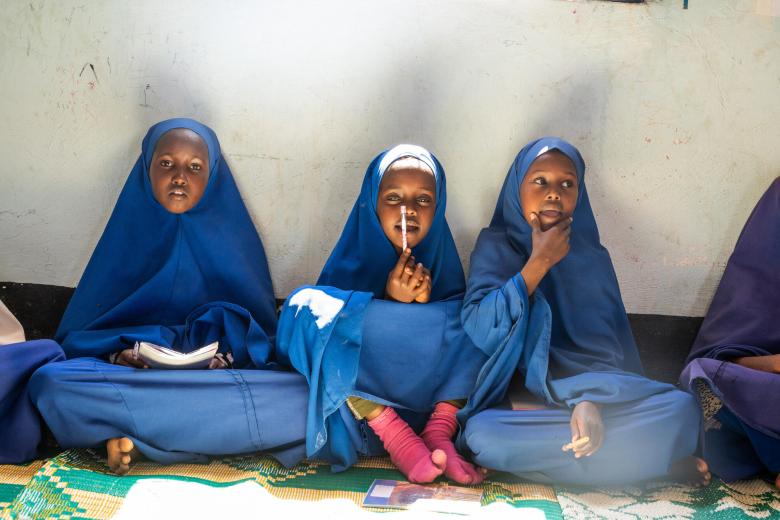 Unlocking Literacy in Puntland, Somalia
Tuesday, April 5, 2022
Said is 11 years old and studies in Class 2 at a primary school in Puntland State. One year ago, he joined his school's reading club, which was created under the supervision of the Humanitarian Programme Plan (HPP), implemented by World Vision in 21 schools in Puntland. Before joining the programme, he did not know how to read.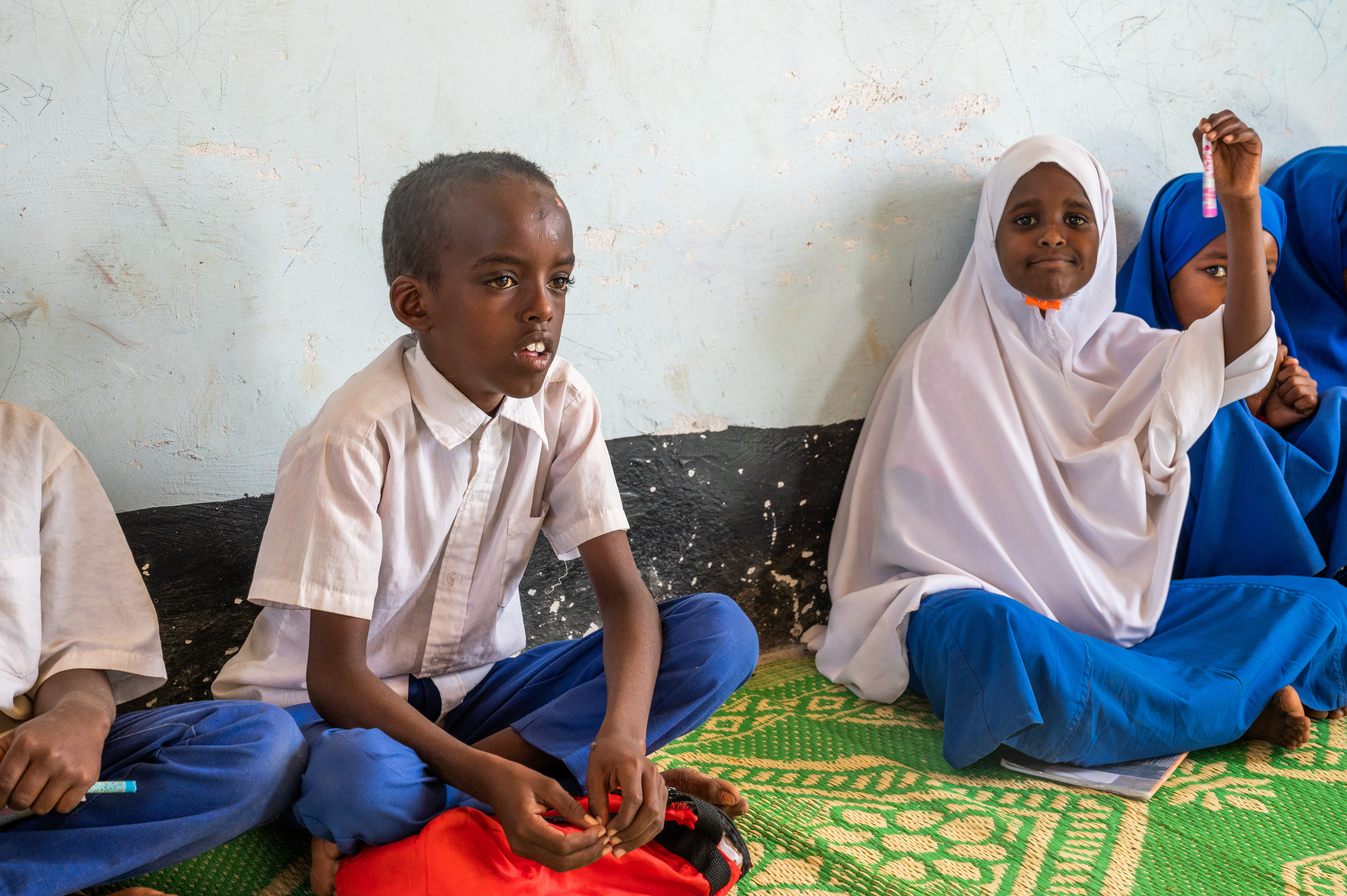 Access to education is a challenge in remote areas of Puntland, worsened by a lack of personnel as well as infrastructure. The HPP, which was implemented by World Vision and funded by Irish Aid, is aimed at giving access to quality education to children. The programme includes the construction of modern school infrastructure as well as providing stipends to school personnel.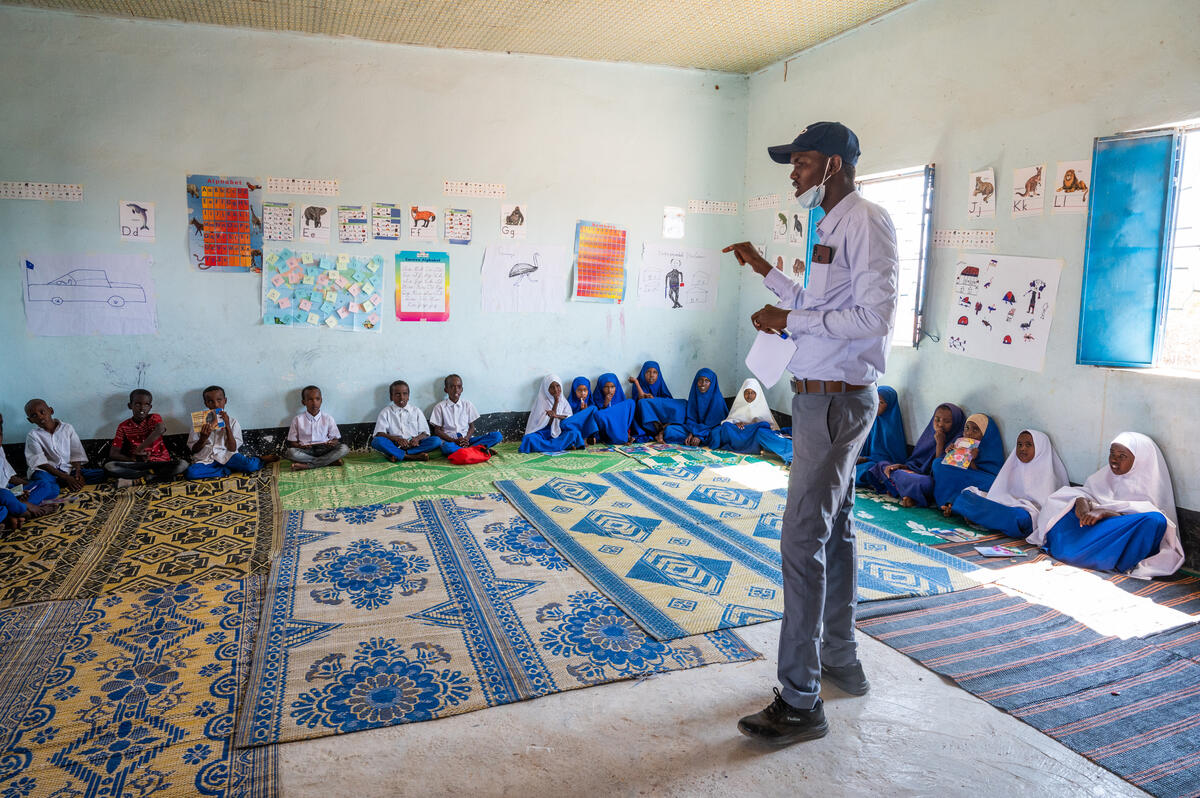 Ahmed Mohamed Muse is a teacher at Said's primary school, and he oversees the reading club. Before the reading club was put in place, Ahmed would notice that the literacy rate among the pupils was very low due to a lack of exercise books both at school and at home.
In response to this challenge, and with the help of World Vision, he and other teachers put in place the school's reading club (which aim at strengthening reading capacities at school), as well as reading corners (which aims at creating an enabling environment at home to facilitate pupils gathering in the evening to read together). This latest programme is intended to reduce the negative effects of school closures during the COVID-19 lockdown.
"When the coronavirus broke out, and schools were closed, we were able to keep the learning going. We encouraged students to continue studies in their homes, and the students came back more active and more knowledgeable," Ahmed says.
For Said, these new programmes have been of great support: "The situation before was lack of reading and writing materials such as pens and books, but now we have books and pens."
According to Abshir (Said's father), the programme is adapted to the needs of his son, and he can notice a great improvement in his reading capacities. "At home, Said now meets with some fellow pupils to read every Thursday evening, and this has improved his reading and drawing skills", Abshir said. He hopes that his son will have more opportunities than him, and go further in education in the future than he did.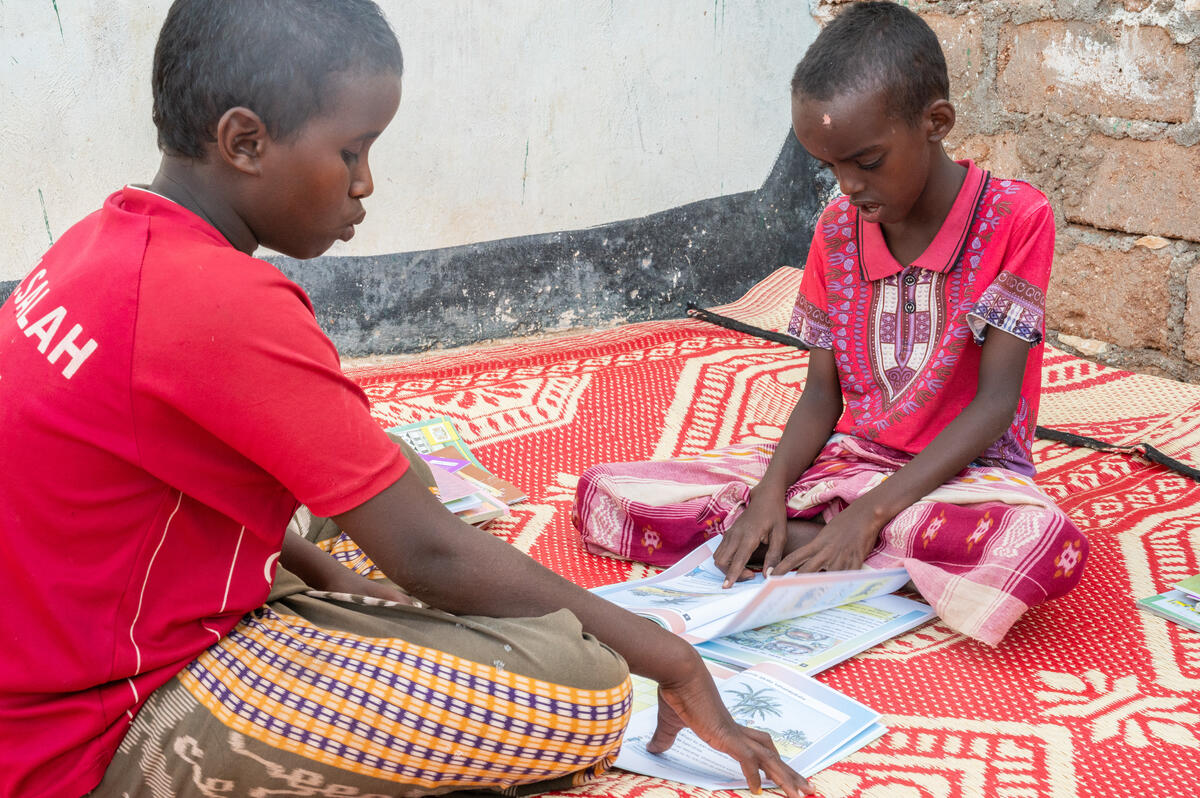 According to Mohamed Muse Farah, a representative at the Ministry of Education in Puntland, "World Vision is one of the most active partners in the region. It [the initiative] helps the government to equip schools and pays the salaries of 102 teachers." World Vision helps provide access to quality education in the most remote areas, giving a future to children to more than 3,300 students​​.