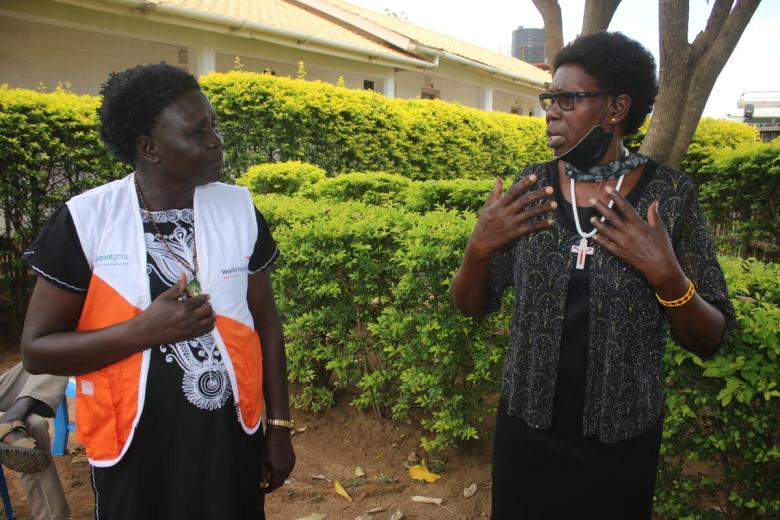 Inspiring church members to get vaccinated
Monday, September 26, 2022
Reverend Jane Dudu Bullen is committed to doing good in her community. She's a nurse by profession and a church leader. During the Covid-19 pandemic, she played a critical role in ensuring people are vaccinated.
As a nurse, Jane Dudu has supported ill people for 26 years. After obtaining a nursing certificate in 1996, she worked at the Juba Teaching Hospital until 2008. She transferred to Eastern Equatoria State's Torit Hospital in 2009, where she continues to work today.
Jane Dudu's pastoral ministry started when she joined the Sunday school in the 1980s. She soon graduated as a choir member, and a youth leader, until she became a Reverend. Unsurprisingly, she became a role model to her other siblings who are now ordained church leaders.
"My journey with World Vision started last year when COVID-19 was at its climax in the country. People were confused and wanted a quick remedy for the virus.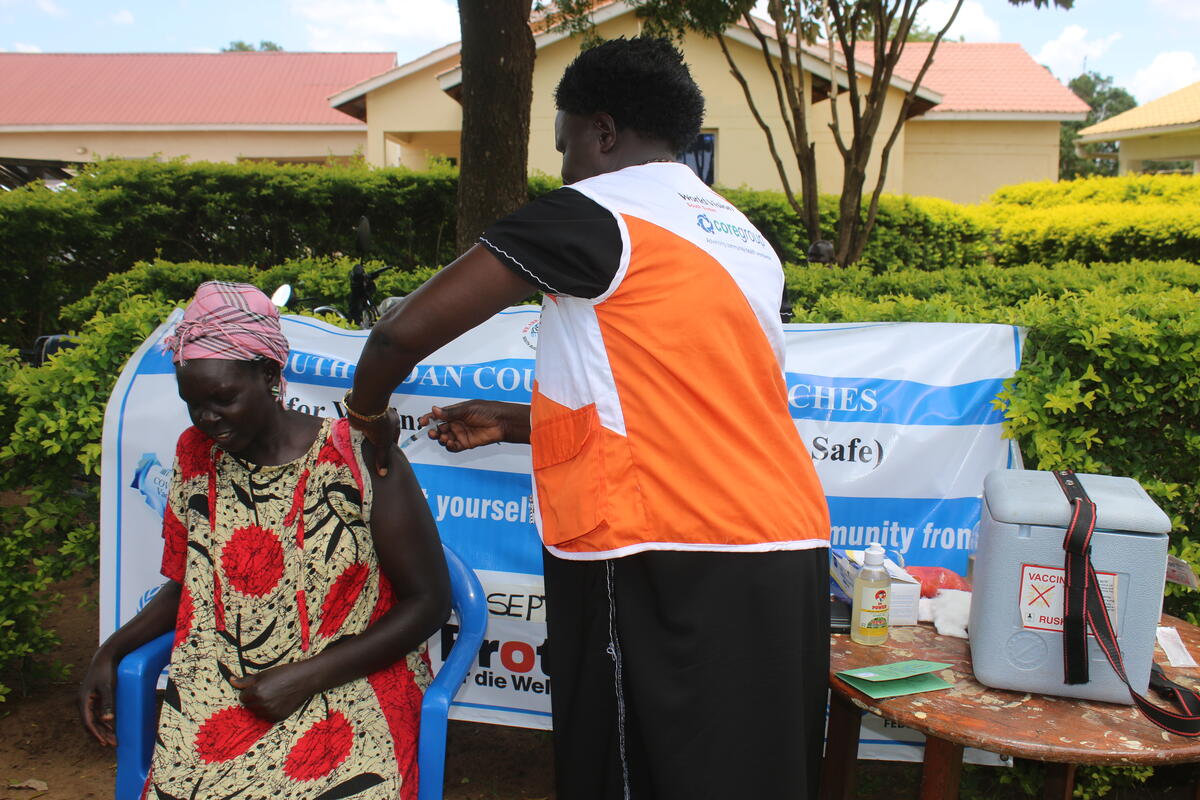 "As a nurse and a reverend in the church, many people were surprised when I was vaccinated and started telling my church members about the virus and what needs to be done to keep everyone safe and healthy from it," she says.
As a health professional, she knew the science behind the virus and the vaccine.
When encouraging people to get the vaccine, Jane Dudu fielded questions about infertility and the virus being a plan for the government and NGOs to make money.
Just like she expected, some of the congregation members acted and got vaccinated while others refused to take the injection, especially other church leaders and women. But due to constant awareness in homes, radios and public places, many people are now vaccinated.
"Many women and youth have come to my home on several accounts to find out where they can get vaccinated," she says.
"The bishop, pastors, clergymen, church leaders and youths in my church are vaccinated except for one of my reverends who has refused to take the vaccine. She has not confided in any of us about her reasons, but we are still talking to her and will not give up until she takes her jab," she adds.