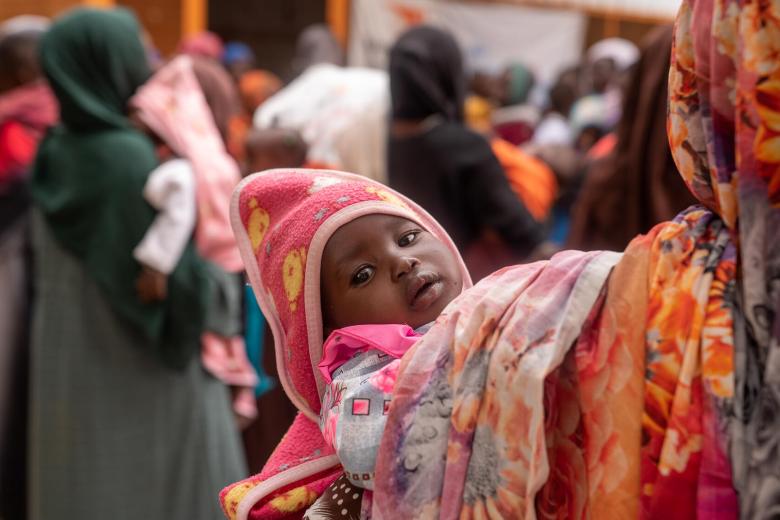 One in every three Sudanese will need humanitarian assistance in 2023
Monday, March 27, 2023
Approximately 15.8 million people across Sudan – a third of the population or one in every three Sudanese – requires humanitarian assistance, according to the 2023 Sudan Humanitarian Needs Overview (HNO). This is 1.5 million higher than the 2022 figures and is the highest caseload in 10 years. Fifty-five percent of the humanitarian needs caseload are children, estimated at about 8.7 million.
Food Security and Livelihoods is the sector with the highest number of people in need with around  11.7 million people found to be food insecure. In addition, 11 million people need water and sanitation, 10 million need basic medical services, while 7 million out-of-school children need education support.
Key drivers of need
Economic deterioration, increased inter-communal conflict and climate change related disasters are the key drivers of need in Sudan. The annual inflation rate remains high at 83.6% according to the WFP Market Monitor further eroding the purchasing power of the most vulnerable people. According to the International Organization for Migration (IOM) Displacement Tracking Matrix (DTM), over 418,000 people were newly displaced in 2022 due to conflict and natural disasters such as flooding.
World Vision's planned response
World Vision, alongside other humanitarian partners, is responding to the humanitarian needs of approximately 2 million people living in the four locations we operate in: South Darfur, East Darfur, South Kordofan and Blue Nile states.
We aim to reach 1,200,000 million vulnerable children and adults with lifesaving food and cash assistance; livelihoods and income generating support; health and nutrition; water, sanitation and hygiene services.
Food Security and Livelihoods
World Vision Sudan is targeting to reach an estimated 900,000 people (approximately 360,000 children) through an integrated food and cash assistance programme. Through our Food Security and Livelihood interventions, we aim to reach 200,000 people with skills, technology and the start-up capital necessary for them to sustainably grow food and/or start income generating activities.
Our Hunger Response has so far supported over 930,000 people, including 370,000 children. However, the hunger needs are still very high.
"We continue to appeal for more funding in 2023 to cover the emergency lifesaving needs of children and their communities," states Brian Mashingaidze, World Vision Sudan Hunger Response Lead.
Read about how we are improving children's nutritional needs and providing families multi-purpose cash transfers to improve their food security here and about our school feeding programme here.
Health & Nutrition
Humanitarian partners also estimate that about 4 million children under five, and pregnant and lactating women are acutely malnourished, of these at least 600,000 face severe acute malnutrition and need humanitarian lifesaving nutrition services.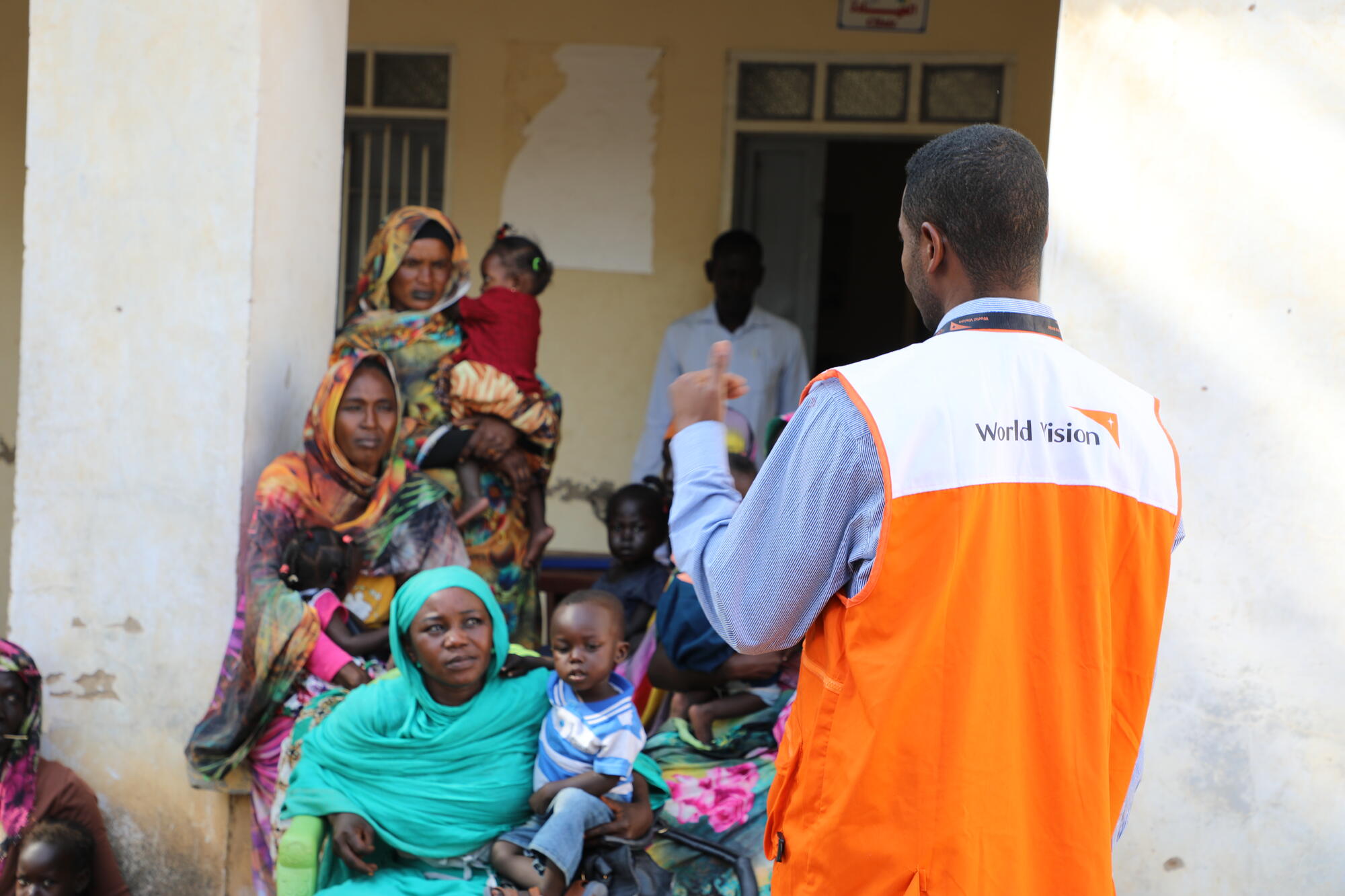 In 2023, World Vision Sudan's Health and Nutrition programming will continue to support children under five-years old and pregnant and lactating women by working with community volunteers to screen, identify and manage cases of malnutrition. The support will also include providing pregnant and lactating mothers preventive counselling on: 1) maternal nutrition, 2) proper breastfeeding practices, and 3) food preparation for infants and under-fives. This is in addition to supporting primary health care clinics in all four of our operational states to ensure they are equipped with trained medical personnel, medicine, and medical equipment.
Read about how we work with community volunteers to improve maternal and newborn health here.
Water, Hygiene and Sanitation (WASH)
The Humanitarian Needs Overview also highlights that about 72 per cent of the Sudanese population does not have access to basic sanitation facilities which are not shared with other households. World Vision continues to work closely with stakeholders in the WASH sector to address this gap.
Our target is to reach over 150,000 people in 2023 by providing clean water, dignified sanitation and effective hygiene practices in communities, schools and healthcare facilities.
Learn more about our five year WASH strategy here.
Protection & Education 
World Vision also aims at supporting 37,000 people with protection services, such as: mental health and psychosocial support, gender-based violence response and prevention, and income generating activities support for vulnerable women and girls. In addition, we will provide education support for 30,000 children.
Read about how we are improving protection and access to education for vulnerable children here.