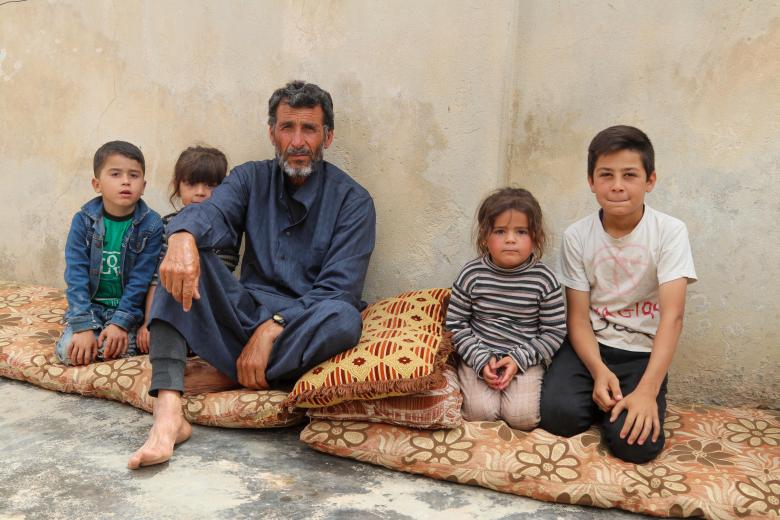 Safety Over Water: Difficult Choices During War
Monday, September 18, 2023
Three months ago, World Vision Syria Response was fortunate enough to have a cup of coffee with Jassar*. The father of eight endured a life of displacement and heartache. His loving wife passed away after a bomb fell on their home forever changing their lives.
Jassar was lucky enough to rebuild his life, remarry and find a safe space in a displacement camp. However, he faced the dilemma of securing clean water and World Vision took notice of that through implementing a water provision project for internally displaced Syrians.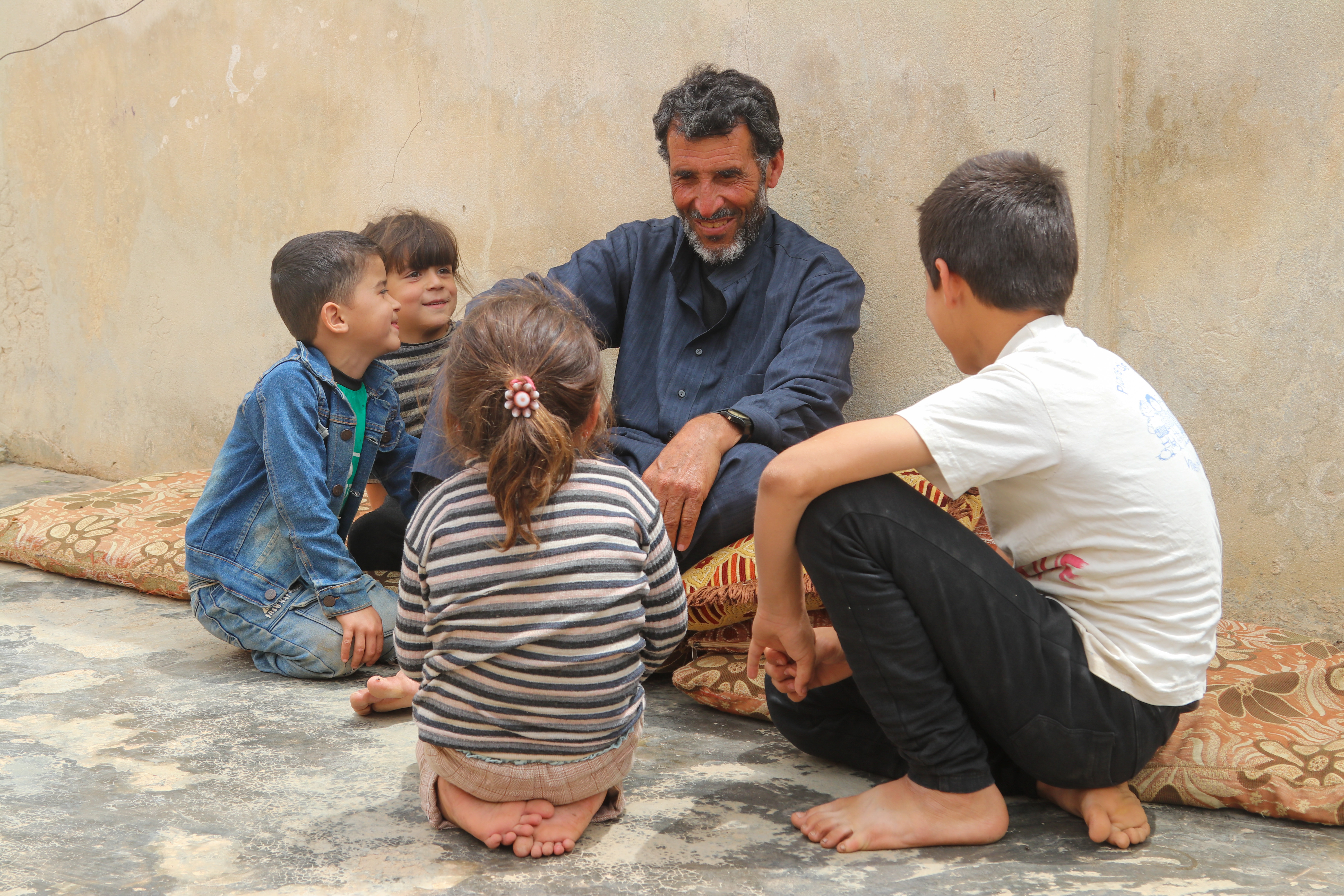 Today, we're meeting with Abu Hashim*, another Syrian who wants to share his story just like Jassar* and we're all ears.
Abu Hashim, 66, is a loving father of eight children and six grandchildren who currently live in a displacement camp in the Northwest.
When Abu Hashim was asked about his life pre-war, he stayed silent for a while and went on.
We had our own house once, our piece of land and crops of olive trees. Our financial situation was good and I had an office job. Then the war broke out and we just wanted to get our children to safety! But we faced immense challenges trying to reach a displacement camp in the Northwest. There were no transportation methods. So, we relayed on our friends and neighbours for help.
This meant the family had to march to an uncertain reality. Luckily, they reached a town in Northwest Syria and were able to secure a tiny house to live in. It's not perfect but at least they are not living on the streets.
Then the sudden realization hits, and Abu Hashim and his children are displaced. But how did that feel and what did they do?
As a displaced person, I lost everything. I lost my home, my land, and we are out in the cold. We couldn't take anything, we only packed half of our things. I tried searching for a job but there were none in this town so we are dependent on humanitarian aid to get by.
Just as the grandfather was trying to adapt to a dire situation and take care of his big family the earthquake hits.
We [the displaced Syrian population] could barely secure houses but now, they're wiped out after the quake. Not only that but my grandchildren are also traumatised and their education is affected. The reality is, Abu Hashim's grandchildren are among the 4 million children whose education was disrupted after the earthquake destroyed 822 schools.
The earthquake didn't only affect the education sector, it destroyed water networks depriving people of much-needed services including Abu Hashim. It also made people like him concerned about the spread of Cholera in Syrian displacement camps.
I am concerned about the illness due to the pollution in our camps. The hygiene levels are not at their highest, living standards are not at their best and the lack of services in this village.  
So, when he heard about the water provision project implemented by World Vision's partner- ULUSLARARASI INSANI YARDIMLAŞMA DERNEĞI, he felt relieved.
The water station that supports Abu Hashim is one of six found in six camps- they operate for five hours each day using solar power. During that time, the water goes through a thorough process of chlorination to ensure maximum standards of cleanliness and freshness. 
How did this project benefit Abu Hashim and 55,500 others in the camp he lives in?
This is a crucial project for me and other residents because we used to buy the water and we cannot afford it due to increasing prices. When water is provided, the entire camp becomes alive!
Now, we can use it for many things including drinking, washing, cooking, everything! Securing water is not a financial burden anymore. The money I can save now, I can spend on other important needs.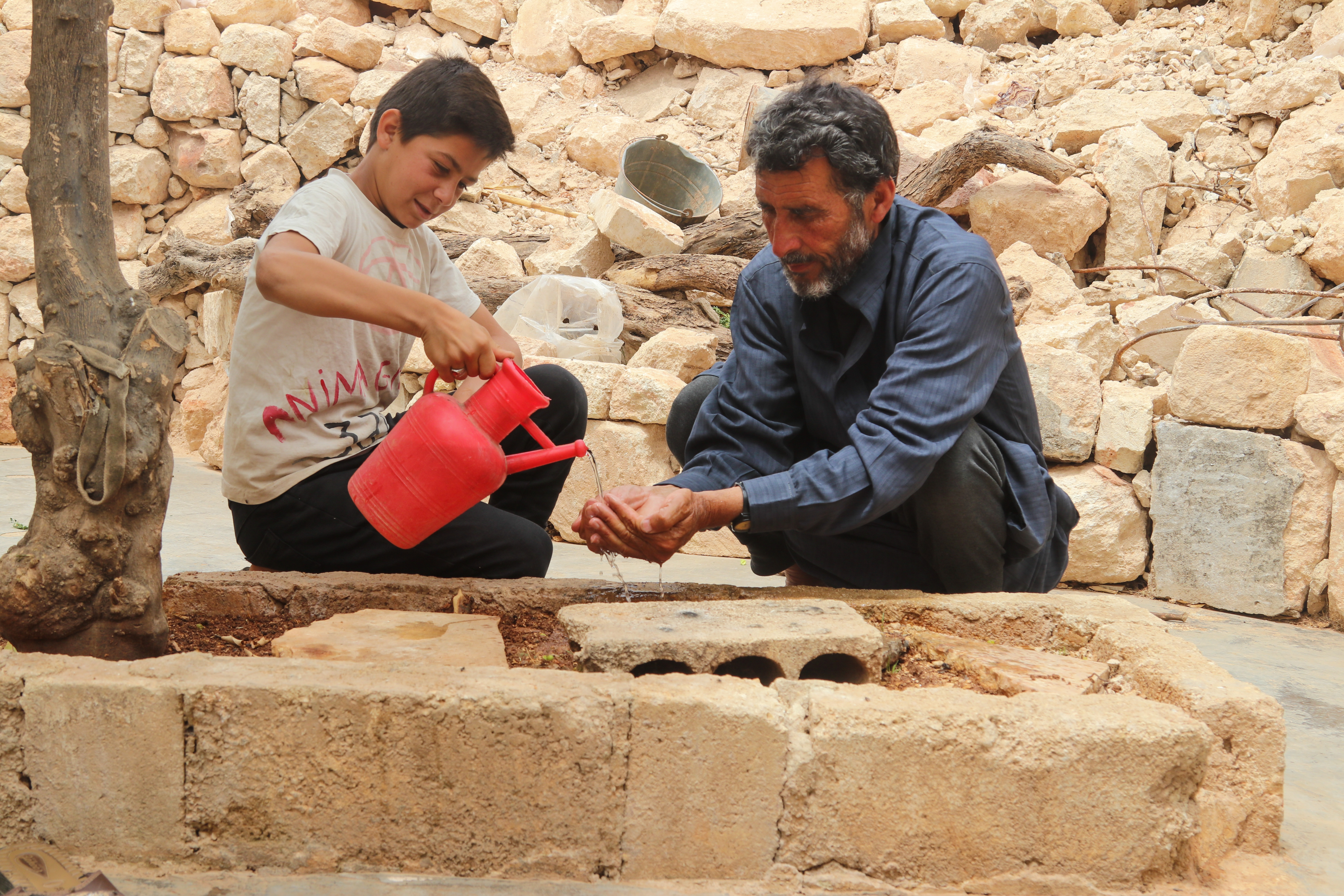 *Name has been changed to protect identity.