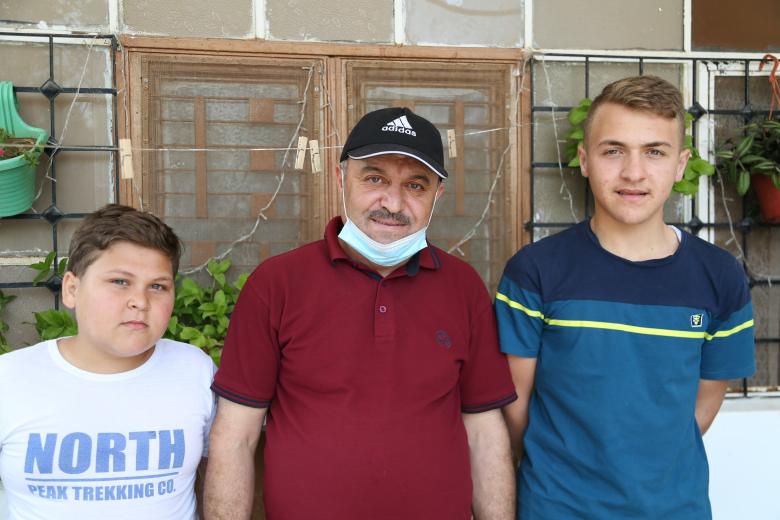 Syrian refugees in transit, waiting for a prosperous future
Saturday, June 12, 2021
By Elias Abu Ata, Syria Response Communications Manager, World Vision, Jordan
Coming originally from Aleppo in Syria, Mohammed, 49, a father of eight currently lives in Irbid city, northern Jordan. The family arrived in Jordan in March 2014 and stayed in Za'atari Refugee Camp for one day before moving to Irbid where two of the children were born. "I chose Jordan as a destination to head to because my brother lives there and because it is an Arab country and shares the same traditions and culture. I am convinced of this decision and I find life very decent here," says Mohammed. His brother is married to a Jordanian and was able to sponsor him and allow the family to leave the camp. Unfortunately, this is not the case for over 70,000 Syrians who are still stuck in the camp.
Mohammed used to work in construction in Libya in the 90s until 2010. He used to travel to Syria to see his family since he used to stay away from home for about a year. When he got home in Aleppo, he enjoyed seeing his family, parents and friends. "Going out in the city was my favourite activity. Aleppo is so beautiful. I used to enjoy going to the old city and walking through the old market close to the citadel," shares Mohammed. 
When the fighting reached their town, Mohammed had to take the hard decision and flee his home to keep his family safe. The journey from Aleppo to Jordan was nerve-racking and intense. It took the family 36 hours to reach the borders; they had to take alternative routes rather than official ones and they were accompanied by nine other families, all using the same pickup truck. "We only left our house with few pieces of clothing with us. I did not think of what I wanted to take with me, I just knew that I had to leave. The journey was the most difficult thing we have ever experienced and we were all petrified throughout the whole time," recalls Mohammed.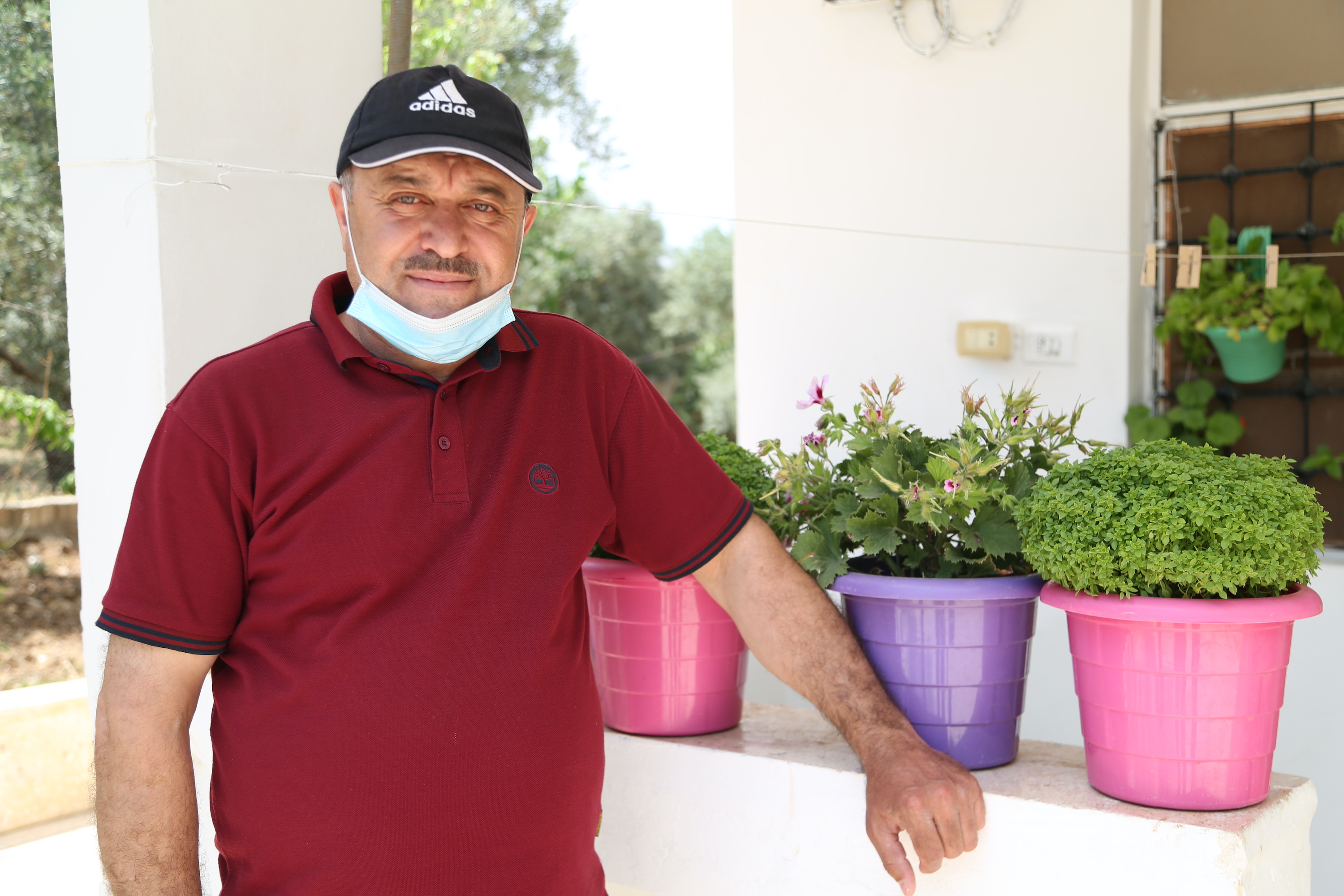 Currently, the 49-year-old father is a daily wage worker and he is able to take on any available job that has to do with construction, painting or installing jebsen boards. When he is working, his financial situation is by far better than when he is relying only on aid from international aid agencies. The family currently receives food vouchers by the World Food Programme (WFP) that are equivalent to 23 Jordanian Dinars ($USD 32.5) per family member per month. They also receive a total of 155 JODs ($USD 110) on a monthly basis from the UN Refugee Agency (UNHCR). "It would make our lives easier if we can have more cash assistance so we can buy things that we wish to have," says Mohammed. The family lives in a medium-sized home with a spacious garden, located in the suburbs of Irbid city. The house does not have much furniture except for mattresses, cushions and tables for people to sit on. Mohammed pays 130 JODs ($USD 183) for rent including the bills every month.
"If I could make a wish now, I would want to be back home and have my family around me all in good health. One's home cannot be forgotten. This does not seem to be happening any time soon," says Mohammed. In regard to his community, the Syrian father hopes more job opportunities could be offered and made available to Syrians living in the city. "There are no equal opportunities for all Syrians here. For myself, I want to develop myself and keep my hands busy with work," he adds.
Two of Mohammed's children are enrolled in World Vision's remedial education programme in Jordan: Mahmoud, 15 and Mohammed, 12. Throughout this programme, which is funded by the Japan Platform Fund and has reached almost 4,000 Syrian and Jordanian children, the two boys are learning Arabic, English and Maths, in addition to supplementary activities for enhancing children's well-being and resilience, such as recreational activities (drawing, crafting, games and sports). Both children enjoy English classes, which seems to be a way to help them adapt to the country they will be moving to. "I like to write in English and my father helps me with my studies," says young Mohammed who wishes to become a doctor when he grows up. As for Mahmoud, he wants to become an engineer. In their free time, the two boys enjoy playing football together in the garden. "The teachers worked hard with our children and were always in contact with us to help with the learning process," comments the father.
Just like any Syrian refugee living in Jordan, refugees are registered in the resettlement scheme whereby UNHCR proposes that a family takes a certain country as their new home, and it is up to them to approve or reject the preposition. Mohammed was offered to move to the United States and he was approving of it and so did his children. "I am very optimistic of this move, I want my children to continue their education in the US since it will be strong. I want to work in construction there, too," says Mohammed with an utterly clear smile on his face, hopeful that the next chapter will be even better for him and his family. "I have a feeling we will receive the call from UNHCR by end of this year," concludes Mohammed.
Mohammed is one of the fortunate ones who were offered the chance to move to the US, but more than 579,000 Syrian refugees are still in need of resettlement and less than 2 per cent of Syrian refugees had their cases submitted last year, according to UNHCR data. On a global level, Syrians remain the largest refugee population in need of resettlement and giving people like Mohammed the chance not only to be protected but to start up a new life in societies that support inclusion.