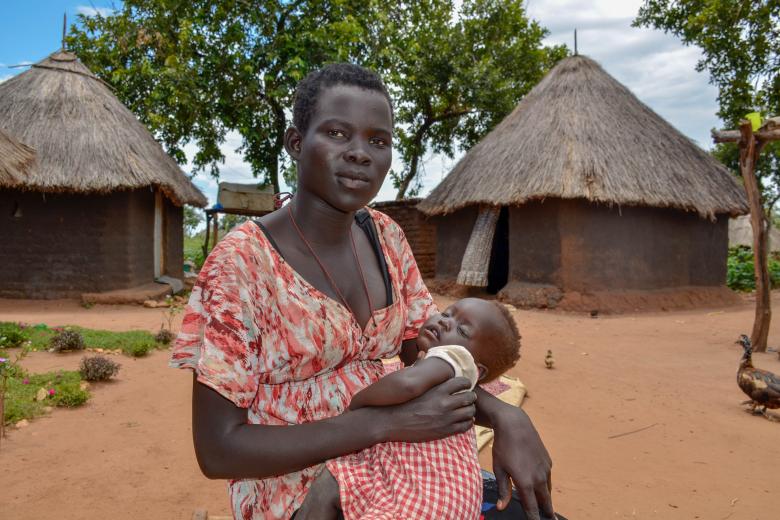 Food assistance helps keep Gloria afloat
Tuesday, February 15, 2022
Northern Uganda, a region that is home to the largest number of refugees on the African content reported over 4,000 cases of teenage pregnancies during the COVID-19 pandemic. Young refugee girls weren't spared from the pandemic's impact. With the reduction in funding, these young girls have to brace for tougher times if nothing is done.
Gloria, now 18 years old, is one such girl. She fled from her home at age 16. "I was in primary six", she narrates. "My father would shout at me whenever I asked him for anything, including sanitary towels. Tired of the abuse, I decided to get a boyfriend. I hoped for a loving and fulfilling life but that was not to be."
With her boyfriend then in Primary Four, life seemed beautiful –at least at the beginning. "For the first time, I felt loved and away from the daily episodes of abuse from my father. Besides making me feel loved, my boyfriend provided me with everything I needed. Life was so beautiful."
Five months later, Gloria became pregnant. Scared of her father's wrath, she fled her home situated in Bidibidi Refugee Settlement to Imvepi Refugee Settlement, 20 kilometres away. The boyfriend promised to take her back to school after giving birth.
That was but a pure lie. "I felt hurt and betrayed when I found out that my boyfriend had another girlfriend who was [also] expecting", says Gloria. "I cried every day as life became hard."
Frail and fragile, Gloria needed utmost care and good nutrition, but this was not possible in her current circumstances. She was not a recipient of the 60-days food rations from the Imvepi settlement. So, the little portions she would get from well-wishers, she had to use it sparingly, lest she starve to death. "I had to learn to be frugal for the 60 days; forget about getting satisfied. The goal was to have something inside the stomach just to keep you afloat for another day", she says.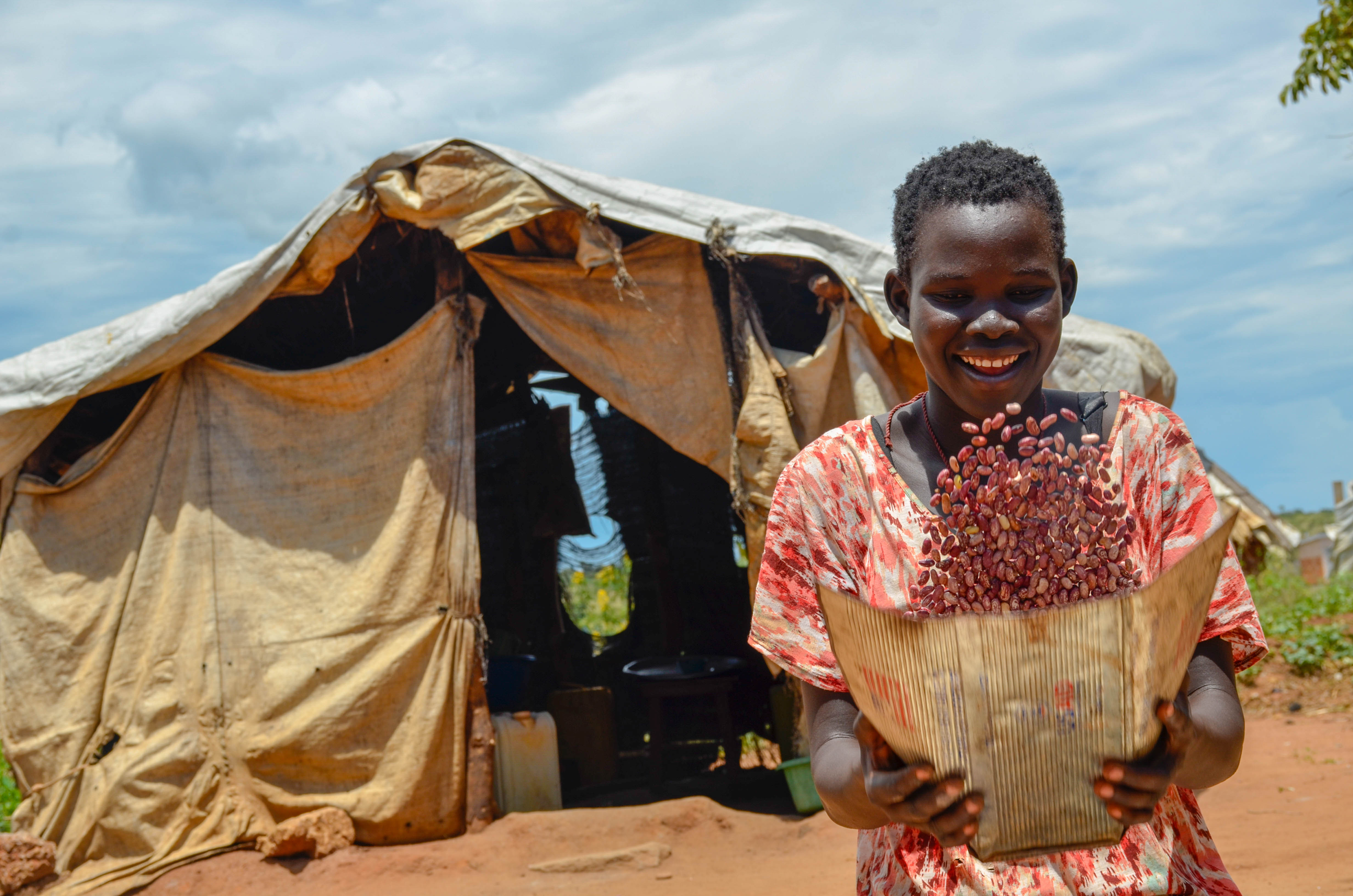 Over time, Gloria became weak; her health starting to deteriorate. "I often felt shaky even after eating. I would be in and out of the hospital because of hunger", she says. "I didn't think I would have a successful delivery."
And when Gloria finally gave birth to her baby Khemisa, her long-held fears were confirmed. Baby Khemisa weighed 1.2 kg as opposed to the average 2.5 kgs for newborns. That was not all. Gloria could not breastfeed Khemisa in the first hour of giving birth, because she did not have breast milk. "I tried breastfeeding my little baby but nothing was coming out. Hungry, my baby would cry the entire day for several days."
When World Vision learnt of Gloria's case, the organisation responded and held a positive parenting session with her parents. "Gloria and the baby were in a deplorable state", says Teopista Anite, a caseworker with World Vision. "Something had to be done, and done fast. We are glad we successfully reunited Gloria and her family back in Bidibidi Refugee Settlement."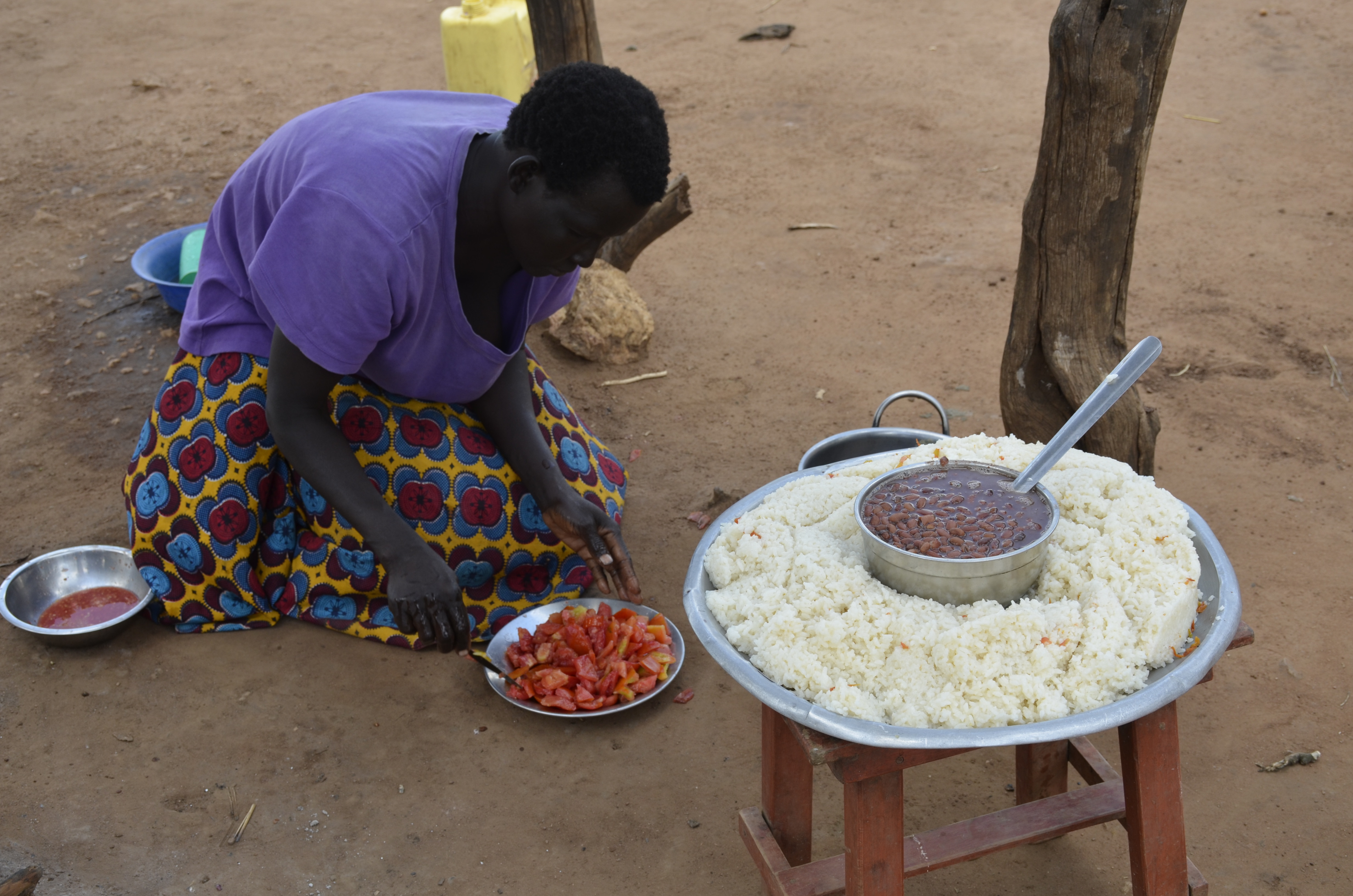 We recently visited Bidibidi to check on Gloria and baby Khemisa. What a joy it was seeing smiles on the once frowned faces. Gloria now is receiving her full food rations, courtesy of the WFP and World Vision partnership.
"It had been long since I last ate and got satisfied", says Gloria. "Now, I have enough breastmilk for my baby. After complementary feeding, I have to breastfeed her. I want her to be a healthy and strong girl."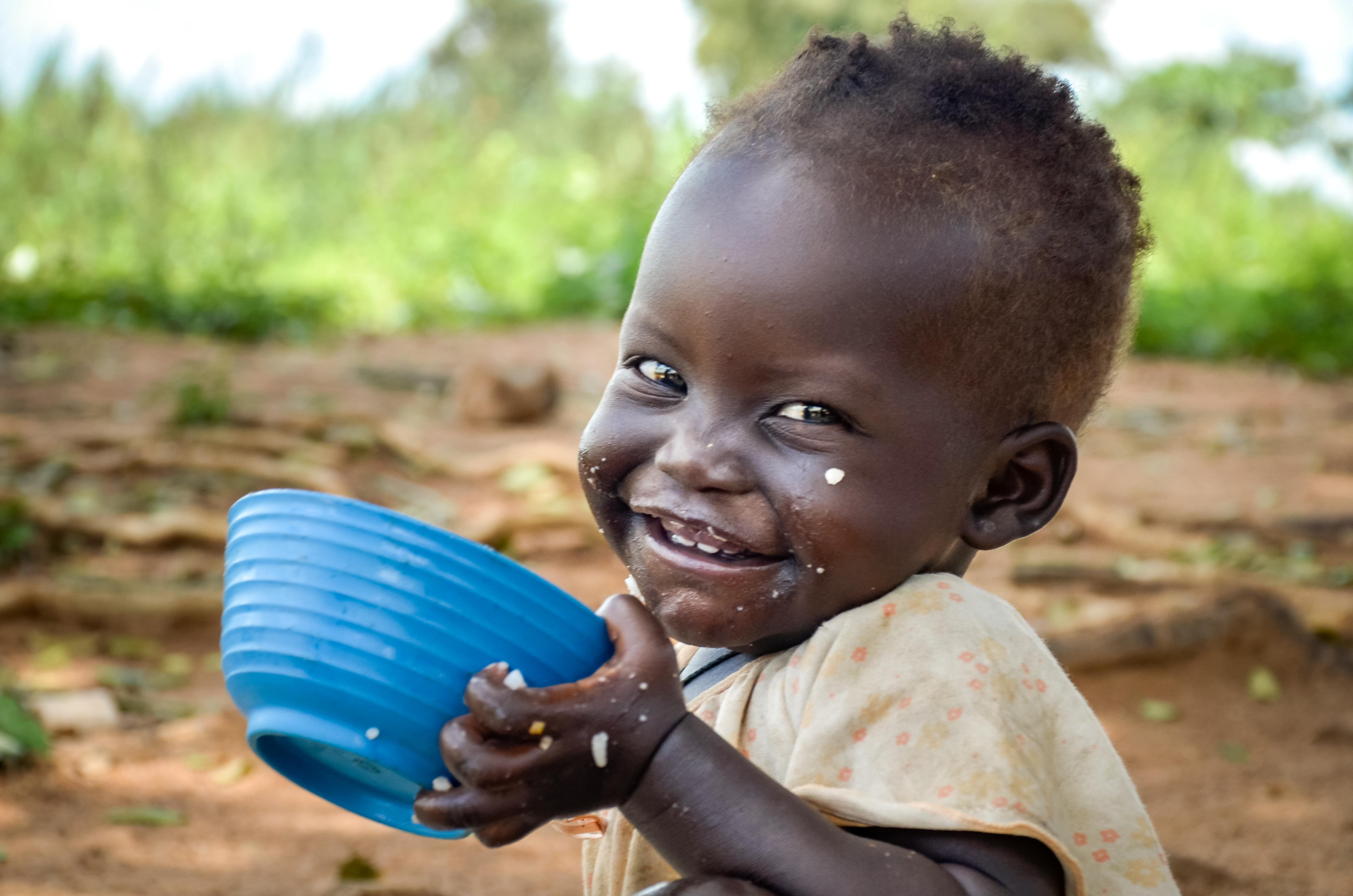 It is because of generous people like you that Gloria and baby Khemisa still have a lease of life. Every US$1 invested returns US$5 more. 
-
Story and photos by Brian Mungu Jakisam - Monitoring, Evaluation, Accountability and Learning (MEAL) Assistant - World Vision, Uganda