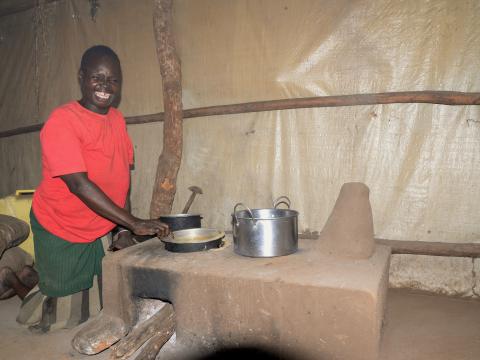 Inclusive project restores dignity and hope to people with disabilities
Monday, April 6, 2020
By Derrick Kyatuka, Communications Officer, World Vision
On a sunny morning in the Drikua village in Arua District. Richard Padriku, 30, a visually impaired man, relaxes in a plastic chair under a tree shade next to his hut. As the car approaches, Richard hurriedly gets out of his seat, his excitement is palpable.
He walks back into his hut and comes out with four plastic chairs and places them under the shade where he had been sitting. He extends his hand in greeting and offers the visitors seats. 
Richard is a jolly man, his face alight with a smile. At a quick glance, one might not think he is visually impaired.
In fluent English, he tells us: "I was born blind but the rest of the children are okay. Growing up as a blind child was challenging. I never got a chance to socialise and play with other children. I was indoors most of the time."
"I started school at the age of seven in Arua Demonstration Primary School. It was the only primary school in the district that admitted pupils with disabilities. It was at this school that I was introduced to the braille system, a system of touch reading and writing for blind persons in which raised dots represent the letters of the alphabet. I learnt how to read using (my) hands," says Richard.   
The school did not have a special system for pupils with disabilities. After mastering reading, Richard was put together with normal children.
"The experience was challenging since I could not read direct from the blackboard. Other pupils read to us what the teachers wrote on the blackboard. I later got used to it." He adds: "In Primary Three, I lost my father and my mother remarried another man. My stepfather was supportive and made sure I completed Primary Seven."
Unfortunately for Richard, there was no more financial support for him to enroll for secondary education in a school for students with special needs.
"School fees was too much and my parents could not raise it. All my hopes and desires for life were shattered. I stayed at home idle. In 2011, I started looking for opportunities for people like me in the district but there were none. I was told the district did not have money allocated to people living with disabilities. All this time I was traumatised but the situation was beyond my control," said Richard.   
Hope restored

In June 2019, he was selected among the beneficiaries of the Inclusive WASH and Livelihoods project implemented by World Vision in Omugo sub-county, Arua District.
"I was united with people living with different forms of disabilities and I realised I was not alone and felt encouraged. We also received trainings in livelihoods that restored hope in me. Under the project, we also received goats and seedlings something that proved to me World Vision saw ability in people with disabilities."
Chandiru Akulya, 35, a mother of four, is physically handicapped. Her husband died while they were still in South Sudan.
"My parents were both drunkards and they never cared much about me. At a very young age, I got polio and my legs started getting tiny. They abandoned me and I started staying with my grandmother. When she passed on, I started staying with my aunt who tortured me. My childhood was full of misery and I never went to school because I had no assistive devices to enable me," said Chandiru.
She has been staying in Omugo Refugee Settlement since 2017. Her journey to the settlement was not easy with her children, especially with her disability.
"I was saved by a Good Samaritan who had a motorcycle and was also coming to Uganda. On arrival in the settlement, humanitarian organisations like World Vision provided us with core relief items and last year, I was selected as a beneficiary," Chandiru said.
Stigma in the community

Before World Vision's intervention, Richard suffered stigma by some community members.
"Someone once said to me that people like me are like decorations in homes because we can't do much. That statement hurt me very much. It proved to me that some people still have negative perceptions about people living with disabilities," said Richard. "Sometimes people call me funny names which are annoying. The other challenge I face is motorists who don't understand the signs and devices we use while walking on the road and some (blind) people have been knocked."
"The project has since changed people's mindsets towards people with disabilities. We were once neglected but when we got empowered, other community members started seeing the ability in us. Some of my colleagues run small businesses and are now self-reliant. I advise people with disabilities to seek help from able bodied people because loneliness leads to depression."
Chandiru was a loner before joining the project. "I never used to move in the community because I feared people looking at me and back biting me. I did not have many friends apart from my neighbours because to some people I was less of a human being. I had stopped going for distribution of core items because during a stampede people would step on me and name call me. It would devastate me. I have made many friends as a result of the project and I am now part of the village savings and loans association. I have also realised that there are many people with disabilities who have beaten all the odds and made it in life. I feel motivated," shared Chandiru.
Alice Apai, 40, who was stigmatised for having keloids on her body says being a part of the project has restored her courage. "People used to despise me but now I attend village meetings freely compared to the previous years when I hardly had a friend."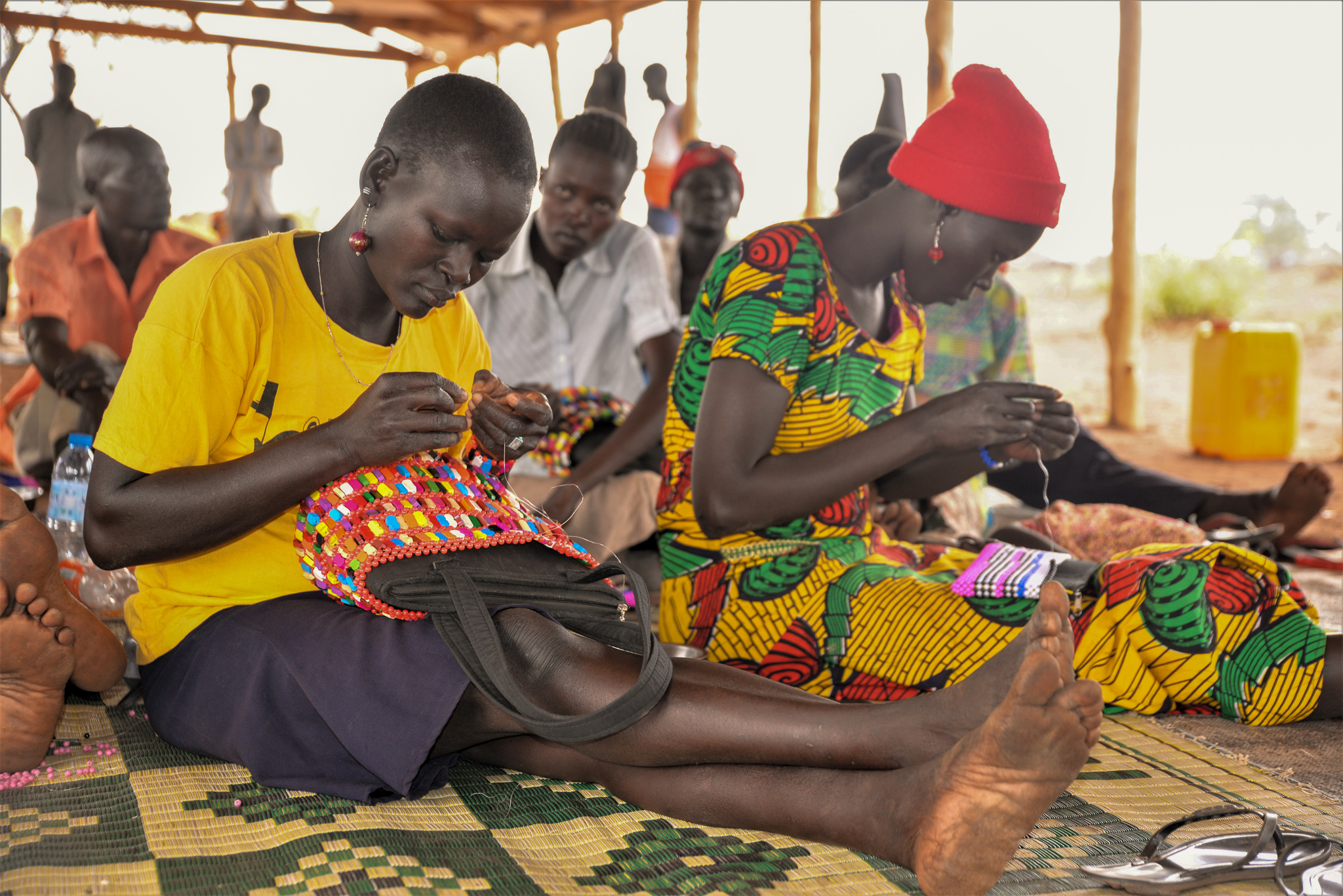 Project reach

According to the project manager, Dithan Mukiibi, World Vision started the Inclusive WASH and livelihoods project in Omugo Refugee Settlement and host community in March 2019. World Vision works with support from Ministry of Foreign Affairs, Finland.
"The project aims to give dignity to persons with disabilities through provision of inclusive WASH services and improved livelihoods. We have constructed a piped water system with inclusive taps and latrines in schools," said Mukiibi.  
"Before the project, many disabled people were stigmatised and lived a life of misery but we have empowered them with skills in agronomy, livestock keeping and community-based rehabilitation. Many are now self-reliant and envision a bright future through village savings and loan associations," Mukiibi added.
Richard envisions a self-reliant future using the knowledge, skills and livelihoods assets provided by the project.  "I was given two female goats and one male goat and I desire to turn this opportunity into a business. When the goats finally produce, I will sell the milk and earn money to buy myself basic needs and also support my ailing grandmother,"