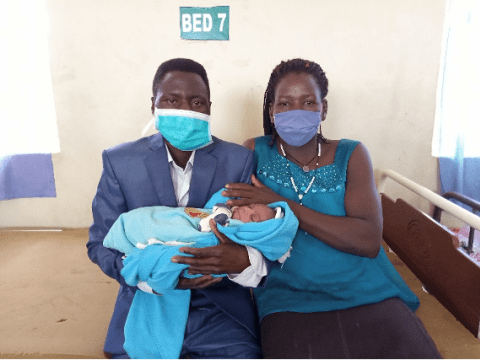 Our children are now safe: Mothers delight at upgraded health centre
Friday, March 19, 2021
By Charlotte Muhwezi, Business Development Officer, World Vision Uganda
Delivering a baby at a health centre in Biiso was better than delivering at home—but just barely. "Much as it was better than delivering with the help of a traditional birth attendant, many services were not available and I did not get the best out of it, "says Christine Merumbe.
Christine (30) is a mother to Francis (8), Manuela (6), Parwot (3) and a three-week-old daughter. She lives in Biiso Sub County, in Buliisa district, western Uganda. Like many other women from her community, Christine sought health services from Biiso Health Centre 111. Besides delivering her children from there, she attended her antenatal, took her children for immunisation and accessed it whenever she or any of her family members got ill.
Despite the fact that the health centre was the best place to go, it lacked several services such as a labour ward, enough medical personnel, staff houses, and drugs. It was also very congested. This hindered its service delivery and some patients opted to seek health services from unqualified traditional healers. Patients complained of lack of drugs, which they had to look for elsewhere, and yet they did not have money to purchase them.
Critical cases were referred to the regional hospital, which was very far, and transport was unaffordable. This saw many people tragically lose their lives along the way, especially children.
With lack of staff housing, the available medical workers were not at the health unit 24/7, which meant they would not be able to attend to any night emergencies.
World Vision's Buliisa Area Programme, through the Citizen Voice and Action (CVA) initiative, empowered the community to engage with local Government in a way that promotes dialogue. They generated evidence using the CVA local-level advocacy approach and used this to highlight the challenges of women in accessing reproductive maternal newborn and child health services.
In 2016 and 2017, World Vision, in partnership with the community and the Ministry of Health, constructed staff housing for medical workers, upgraded the health centre 111 to health centre 1V, and increased the number of midwives, nurses and doctors that conducted surgeries and other major operations. The maternity and labour ward was also constructed, as well as the general operating theatre. More drugs were purchased and this led to a big number of people coming in to access health services, especially expectant mothers.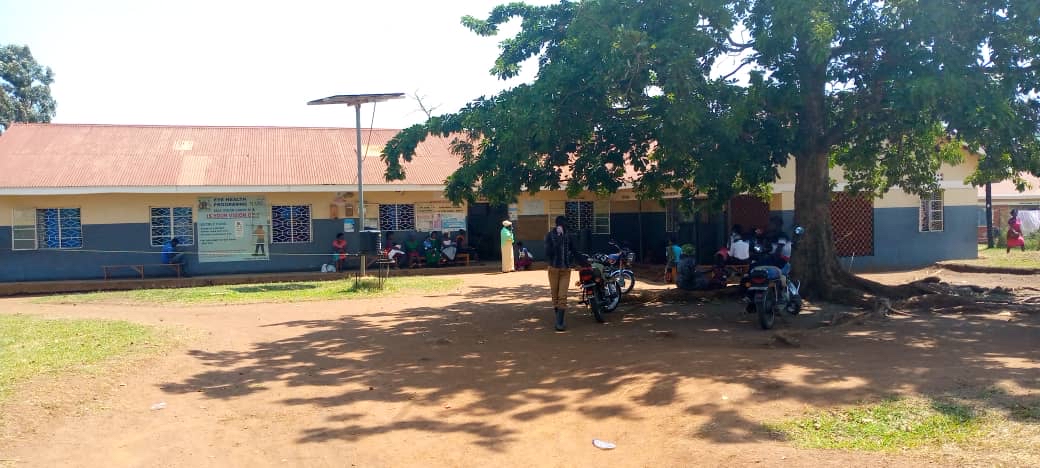 During construction, community members offered extra land and contributed local materials like poles, water, sand and cheap labour during the process. World Vision facilitated community sensitisation meetings on Government policies and commitments on improving the health services of the community. World Vision also worked with local-level advocacy structures (CVA practitioners) to influence national-level policy recommendations for the elevation of Biiso Health Centre from level 111 to 1V.
With the upgrade, the health centre serves as a referral point for three sub-counties of Biiso, Kihungya, and Butiaba as well as neighbouring parts of Buliisa and Hoima district with remarkable attendance for emergency maternal cases requiring surgeries. This has reduced incidences of maternal deaths that were attributed to birth complications.
World Vision's support to the community CVA practitioners has enhanced collective community action on community needs and problems. The Government has also trained the health unit management committee members on their roles and responsibilities, and are now managing the affairs of the facility in line with the Ministry of Health guidelines and Standard Operating Procedures (SOPs).
"With the upgraded and well-equipped health centre, I now feel very safe and comfortable to access it any time of the day. I am sure my children's lives are not at risk and they are able to access medication on time and see qualified doctors. I am really grateful to World Vision for enabling us to have a voice to demand for what is our right. Expectant mothers will no longer go to traditional birth attendants as the best services have been brought close to them. Our children are now very safe," says Christine.