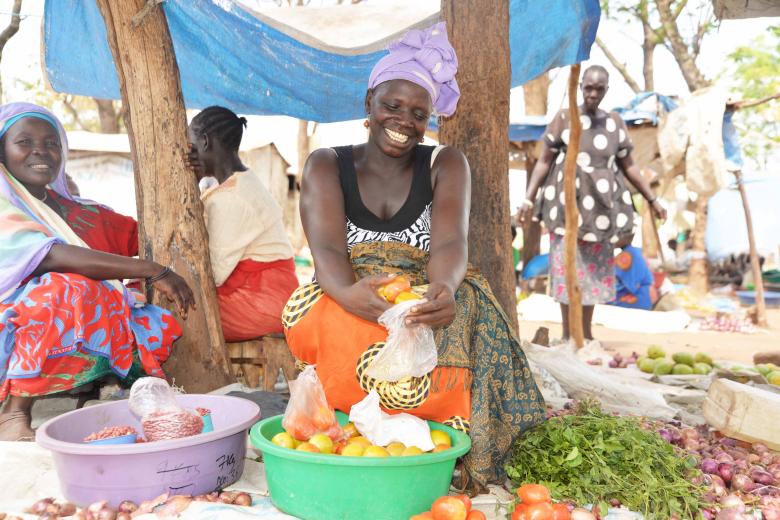 Providing Sustainable Livelihood Opportunities for South Sudanese Refugees in Uganda
Thursday, July 18, 2019
By: Derrick Kyatuka, Communications Officer, West Nile Refugee Response
Charity Yabang, is a refugee mother with a heart of gold. Moving to Uganda from Yei state, South Sudan in February 2017, Yabang picked up three lost children she found on the way. She managed to cross the border with 10 children of which 7 were her biological children and 3 had been unaccompanied children.  
Yabang, 35 years-old,  says, "After tribal clashes broke out in my home state of Yei, the situation deteriorated and many people ran away or died, leaving children behind. People in my region started to leave South Sudan on their own. When I set off for Uganda with my children I found three young children aged 6, 9 and 10 and I couldn't leave them out there.  So I asked them to come with me and together we came to Imvepi refugee settlement in Northern Uganda.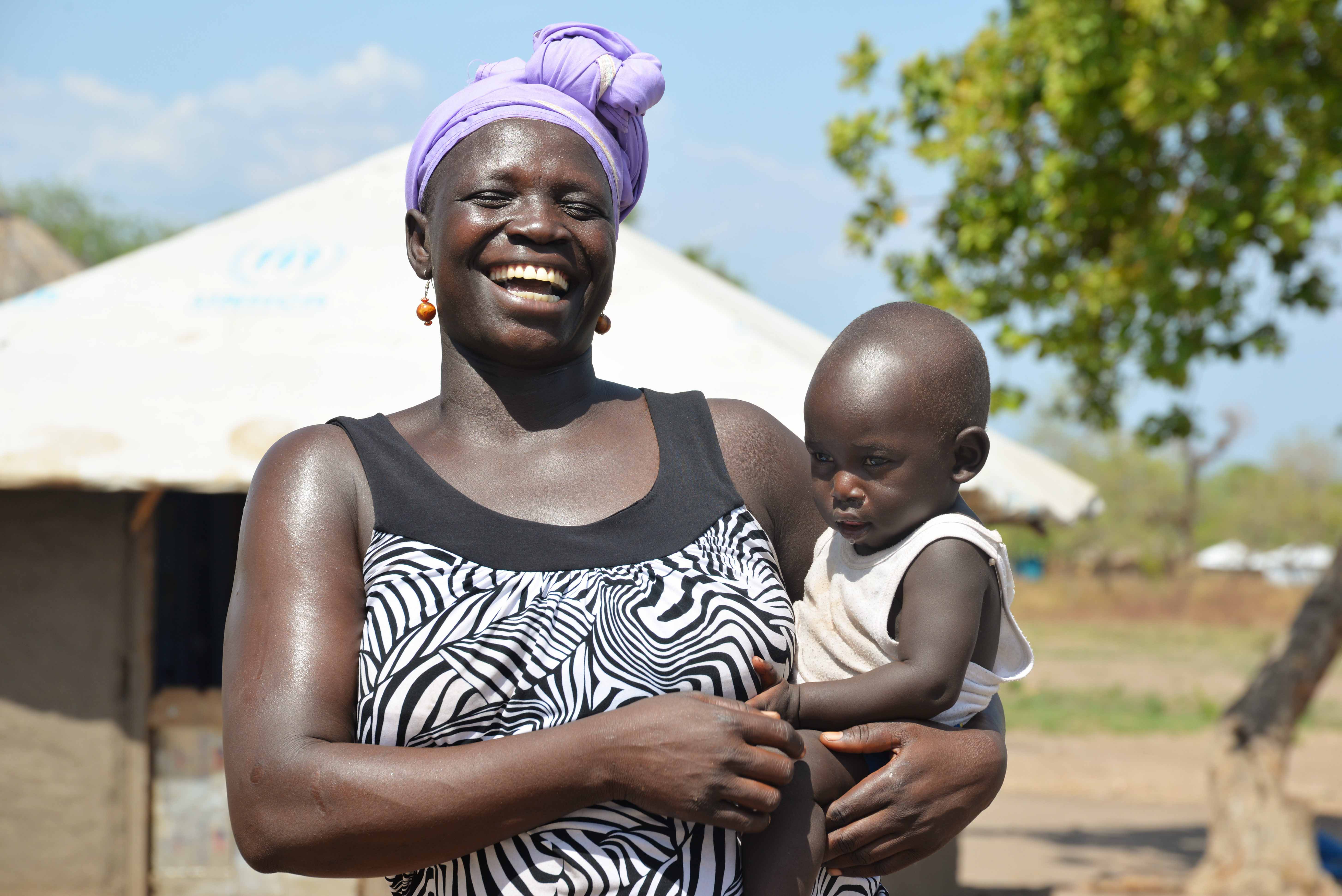 Now I have 15 children and I admit that my life isn't as easy as I thought it would be when my children and I reached the settlement. With so many mouths to feed and no source of income, I could only pray for better days.
My children found other kids who came to Uganda by themselves at their school. They asked us if they could stay at my house. Knowing the pain these lost kids must be going through, I started to take them in and take care of them. Then feeding them became a problem. I couldn't afford to feed my kids properly since my family size just kept on increasing. I sold the woolen carpet my children and I carried from Sudan and got 25000ush (around 7 US dollars) and I started selling sliver fish at the market in point J in the settlement.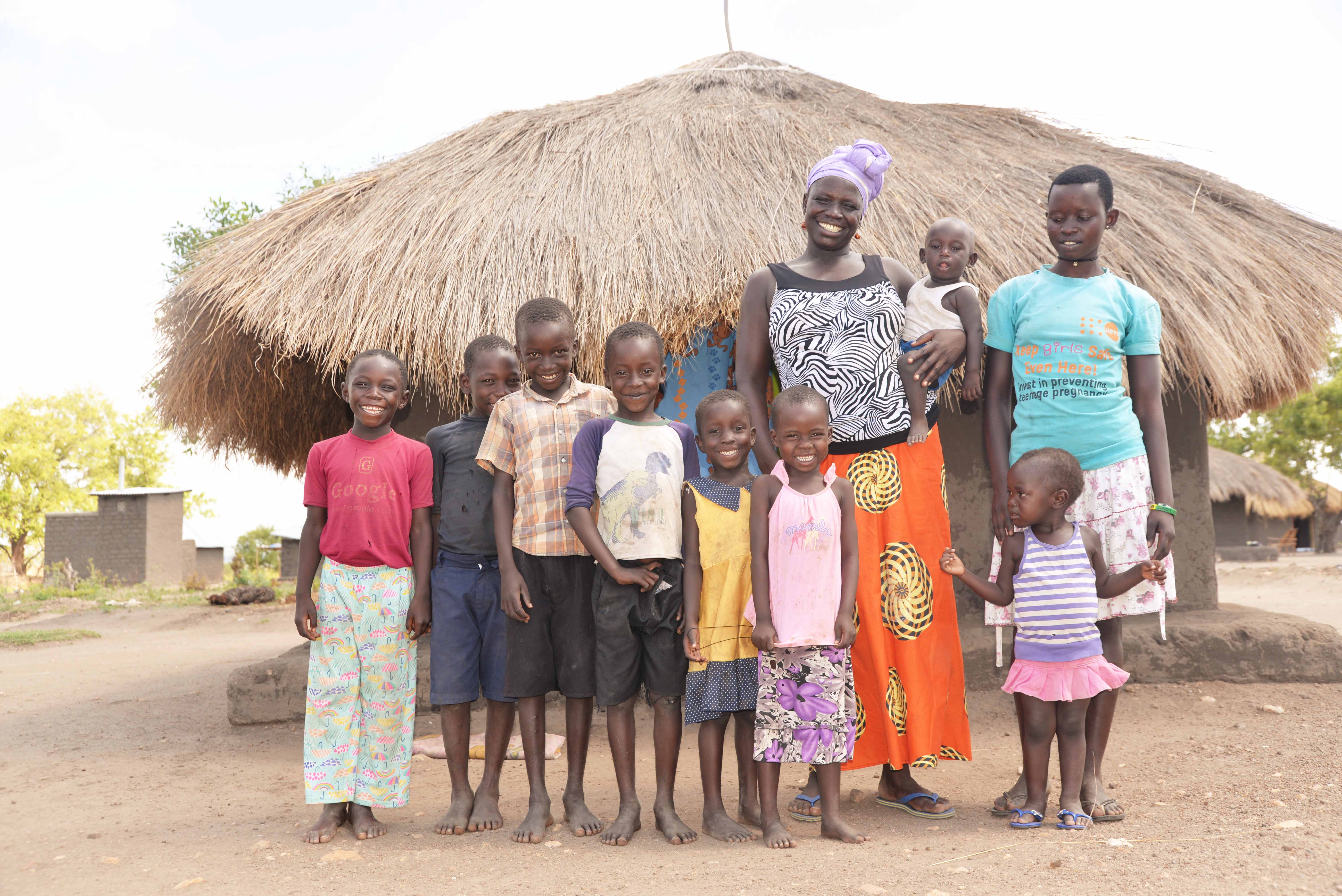 I heard that the United Nations Development Programme and World Vision were actively mobilizing the refugees to join a program within Cash for Work activities.
As soon as I heard this news, I knew this was it! Expecting I could support my children better, I registered to join Cash for Work went through the selection criteria and I was selected.
I received tree plants of guavas, jackfruit and neem and participated in tree planting, tree maintenance and road construction activities. I had the rare privilege to attend sensitization trainings on life skills, group dynamics and the village savings and loan associations (VSLA).
After those activities, I got cash transfer for the 30days of my work on the woodlots and the access roads with my group mates of village 5.
Cash for Work activities have really been a blessing to my family. I became able to take care of my 15 children. Using the money from Cash for Work, I bought clothes, food, school bags and uniforms for my children. Four of them will be joining nursery school, five at Label primary school and four at Longamera primary school in the settlement. The two other children are still babies. 
I also invested part of my savings from Cash for Work into small business. Now I sell not only silver fish but also vegetables such as tomatoes and onions, I even sell cooking oils in the point J market.
I realized onions and tomatoes are of great value since women love to cook food with them so I used part of the cash to expand my small business.   My initial investment became tripled. I started investing 25,000 ush from Cash for Work savings and I gained75, 000 ush. My business has still been expanding.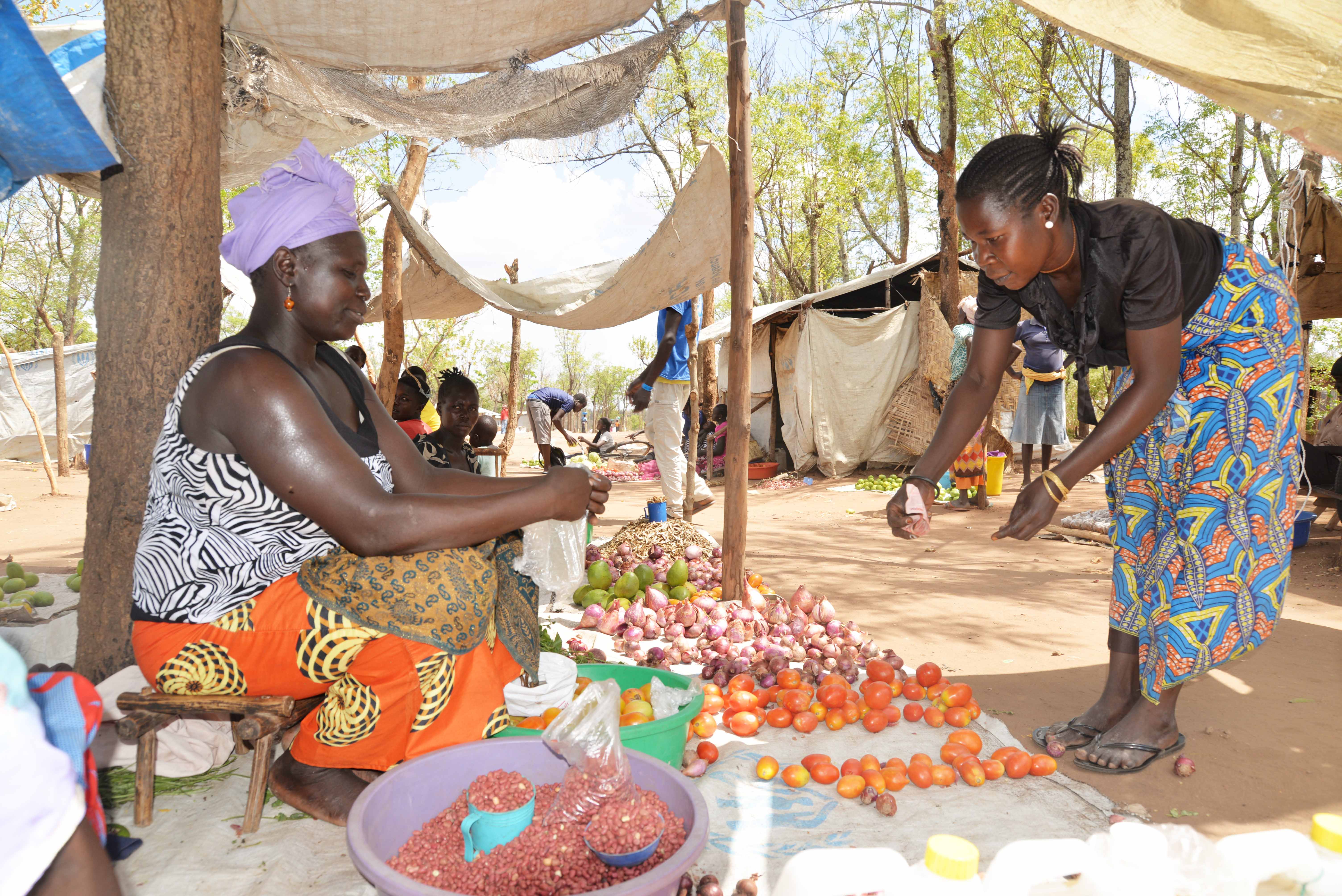 With knowledge and skills on business I received during the VSLA training, I understand that savings give me access to quick loans which will not only boost my business but will also provide my children school fees which I wouldn't have managed to cover before.
I don't know how many more children I may take in but I would like to focus on giving my children the best education and a home they love and value using the lifesaving skills I learned through the program, for their lives and Village Saving and Loan Association to support them financially.
CHARITY YABANG, is a South Sudanese refugee woman who moved in to Uganda from Yei state, South Sudan in February 2017. Being a mother of 15 children, she runs a small shop at Imvepi refugee settlement in Uganda.