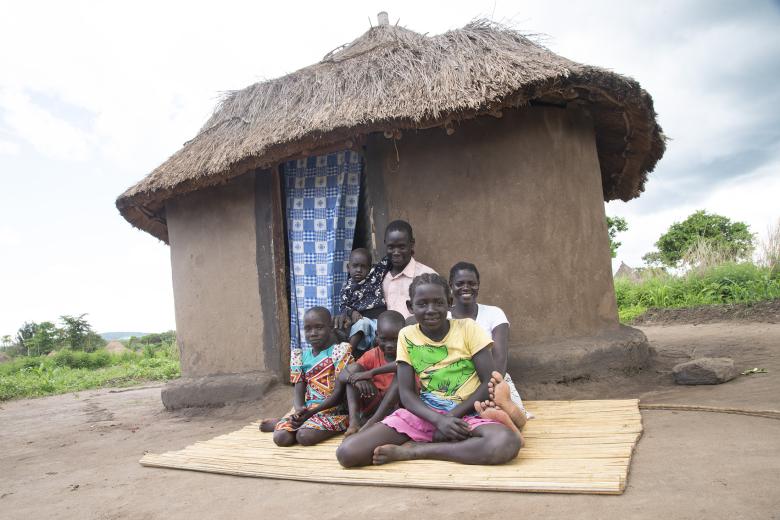 World Vision farming classes transform refugees into serial entrepreneurs
Wednesday, September 8, 2021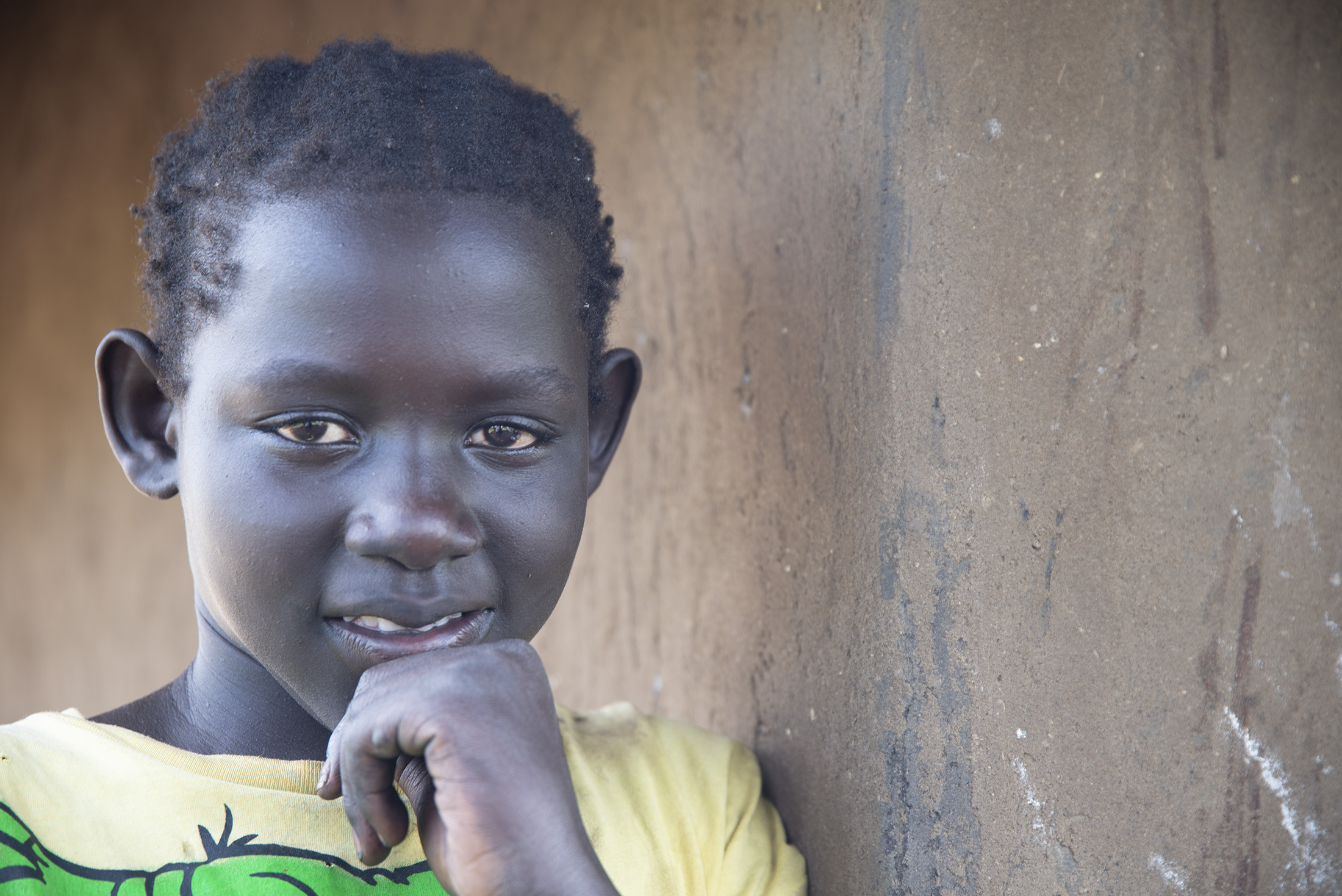 Moses Jansuk Ezibon, 35, can't help but laugh as he feeds a litter of piglets falling over each other to reach him. "They are always hungry", he says. This father of five also has goats and chickens to feed.
Moses became a refugee in 2016. Trained to do farming as a business, he is one of more than 215,000 South Sudanese refugees living in Adjumani district in Uganda. The district has the second-largest refugee population in Uganda because of its proximity to South Sudan. Most of them don't know if and when they would go back to their home country.
At home in South Sudan, Moses farmed any crop he found for his family to eat and to sell, to help his meagre income stretch a little further. But when war forced them to flee to neighbouring Uganda, it was difficult for Moses to see his family depend on food rations from humanitarian agencies. "We planted anything [and] anyhow", says Moses. "Nobody ever told us what to plant and how to plant. We were not applying science and mathematics when farming."
Science, Moses says, involves best farming practices of knowing what crop you want to plant, growing it in lines, allowing appropriate spacing between crops, mulching to conserve water in the soil, applying fertilisers in time at the right doses, and knowing how to avoid post-harvest waste. Mathematics, on the other hand, is about calculating and knowing which crops are best for the family diet, which ones fetch more money, where he can get the best prices for his harvest and how to get there.
Equipped with farming knowledge and skills and supported with vegetable seeds of tomatoes, green pepper and cassava cuttings, Moses aspired to become independent and was determined to change the circumstances for his wife, Janet Lurit, 29, and their young family of children aged between six months and 10 years.
That opportunity came with the Mountain Blue Farms-funded West Nile Livelihoods Project from World Vision, which aims to boost refugees' self-sufficiency by training them how to farm more efficiently, and connecting them to markets for their harvests.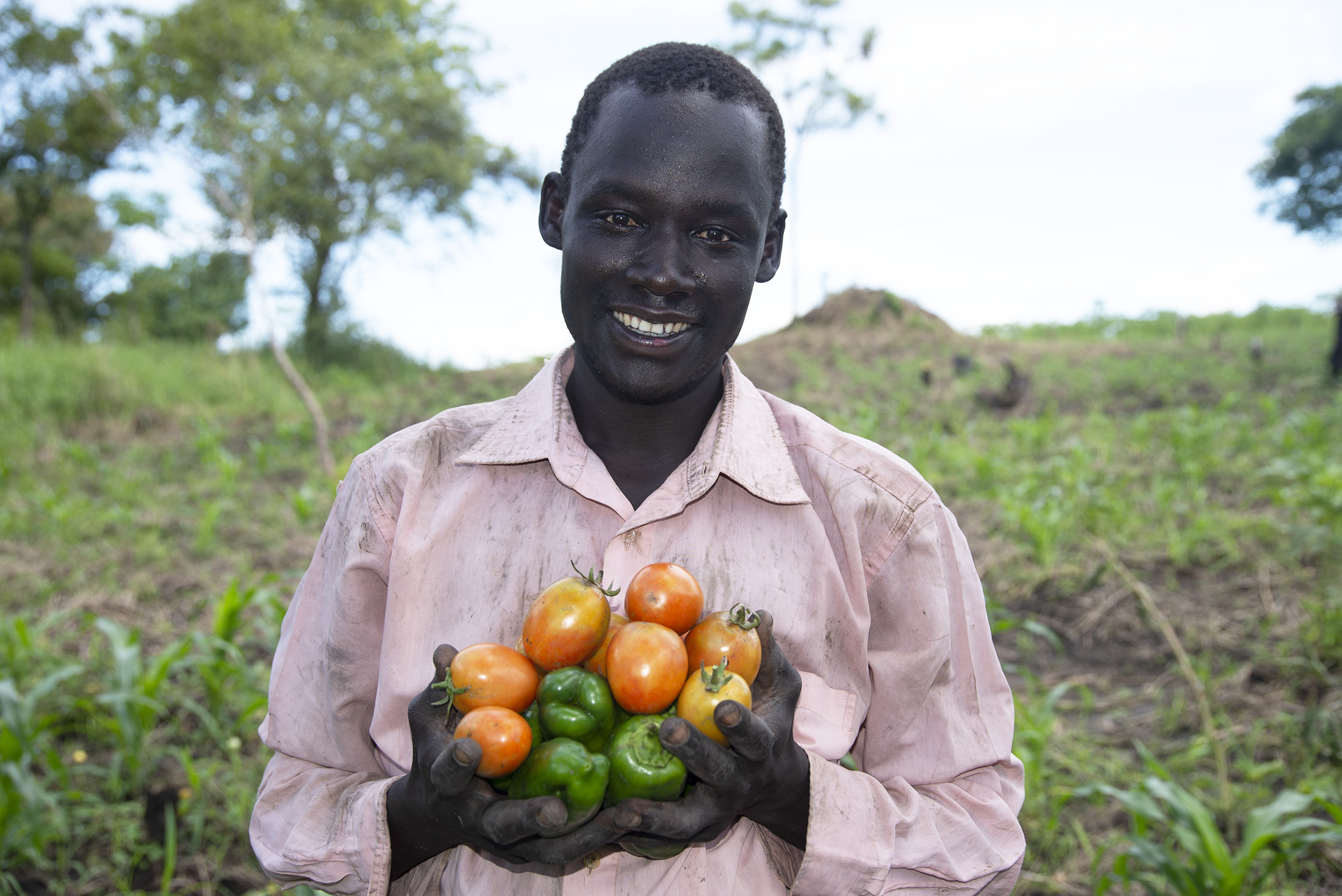 After receiving the training and vegetable seeds, Moses hired four acres of land in the host community at UGX600,000 (US$160) annually. He nurtured the seeds and in the first season harvested more than 50 bags of tomatoes and green pepper respectively. "I felt rich instantaneously", says Moses as he tends to his tomato crop.
Two years later, he has earned enough money to start a series of other small businesses. He has purchased a motorcycle and a bicycle. His wife opened a grocery shop and things are looking good for their family. "With new businesses, we are more self-reliant. I use the motorcycle to carry passengers and to take the surplus harvest to market. I ride the bicycle to and from my garden located 2km away from home", says Moses.
That's not all. The couple has also started rearing pigs, goats and chicken. "Farming is not only a means to an end, but a way to use the profit to establish oneself in other livelihoods activities", Moses says. "Now I can make choices. My dream to improve my family's income has been realised."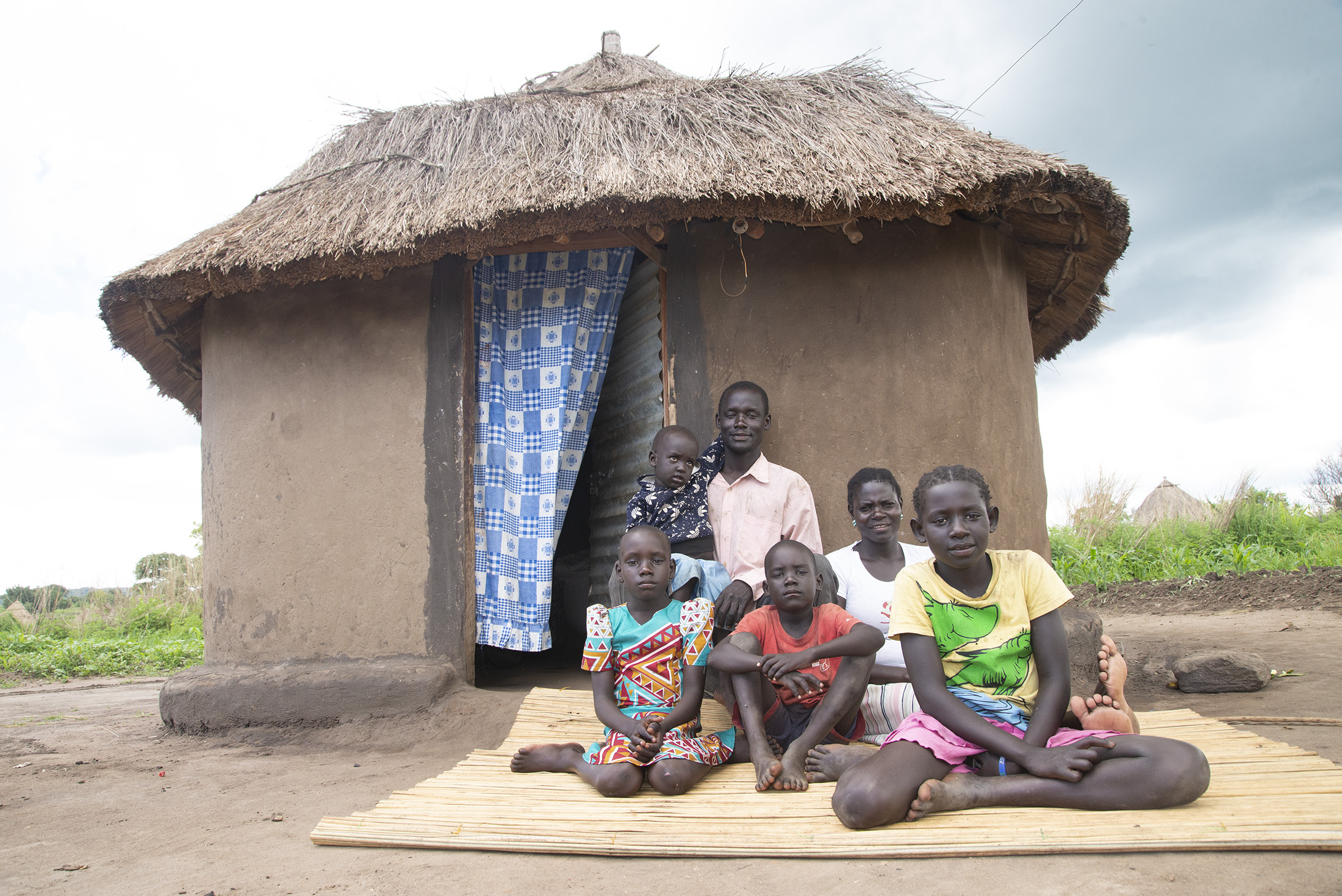 Over the years, Uganda has welcomed refugees and offered them a safe haven to heal and rebuild their lives. Like many refugees, Moses and his wife took advantage of this innovative settlement approach to managing and protecting refugees, where they are given plots of land to build a home and farm. Their movement is not restricted, and they can earn money as they have the right to work and establish businesses.
Jesca Alanyo is the Livelihoods Coordinator in charge of the West Nile Livelihoods Project. She says that through the project, World Vision is empowering refugee communities, guiding them to set their own goals and equipping them so that progress made is sustained and continued long after. "We're supporting refugees to live with greater dignity long after we've left. We are providing them with training in modern ways of farming, allowing them to earn money, help them adjust to their new environment and peacefully co-exist with their Ugandan neighbours", says Jesca.
Not too long ago, there was little joy in Moses' life. His family story could be summed up into a daily menu of quarrels, squabbles, frustrations, anger and hunger. "The problem was we didn't have life essentials. With hungry children all over you, I felt a total failure. My wife and I would not fight but it's like we always had a shouting match. We would just shout at each other, I think, as a way of vetting out our anger and bitterness", says Moses.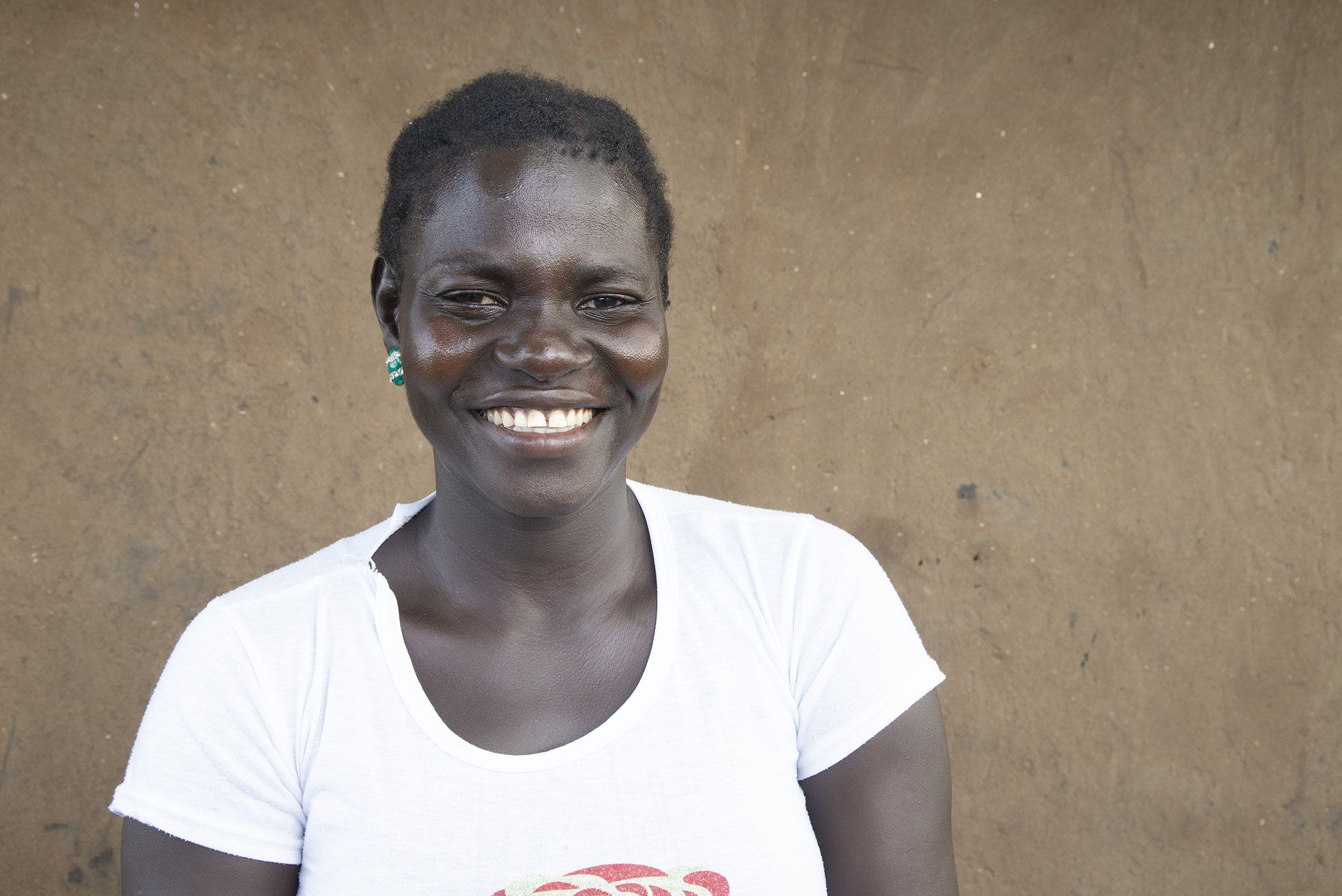 Janet agrees. "Life was very hard", she says. "We depended on food rations and sometimes farmed for others, but all put together still wasn't enough. We are happy now to be working for ourselves on our own terms."
A plan to help Moses and Janet save and invest their cash earned from farming is all they needed to build a productive and reliable income. Moses' success means they have been able to train others, and they have since joined savings groups. The groups give credit to their members for looking after their families on their own, and for setting up small businesses to improve their earnings. Since repaying that first loan, Janet and Moses have taken out three more – to purchase pigs and goats, as well as to support their farming work. "Life is now fun", says Moses. "We don't lack a thing."
Janet is grateful that finally there is peace at home. "Food is enough", she says. "We're able to change diet –a thing that was not possible when we depended on food rations. But most important of all, we're enjoying the peace and mutual respect. No more shouts. We've moved from arguments and quarrels to discussions and conversations, thanks to World Vision."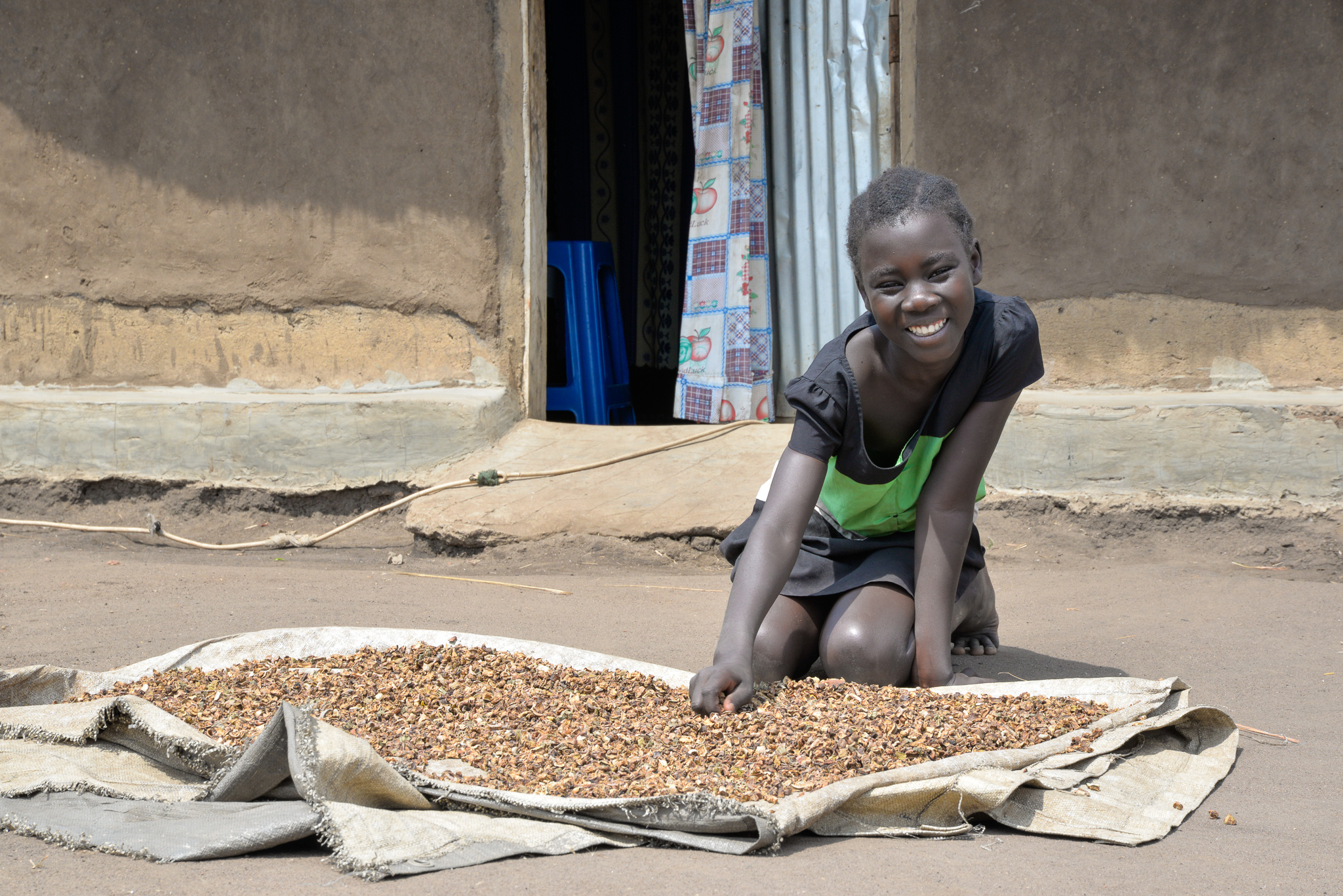 For Moses and Janet, the greatest change has been the ability to stand on their own and support their family with all life essentials, including school fees for their children. They are more than determined to sustain their new-found lifestyle. If not at home caring for her family, Janet is tending to her grocery shop a few steps from their home. Similarly, if Moses is not on the farm tending to his crops, he is on his bike carrying passengers. On a good day, the couple earns about UGX40,000 (US$11) from both grocery sales and carrying passengers. "This is good enough for our week's saving and to care for our family", says Moses.
As we end this interview, Moses asks Janet to help feed the chicken as he rushes the goats for grazing in their nearby bushes. "Here we have no dull moments. We are always up and down helping out each other with chores. That's the fun part of our new life. We like it that way", concludes Janet as she refills the chicken drinker with fresh water.
___
Story: Fred Ouma - Development Communications Coordinator, World Vision in Uganda
Photos: Brian Jakisa Mungu - MEAL Assistant, World Vision in Uganda