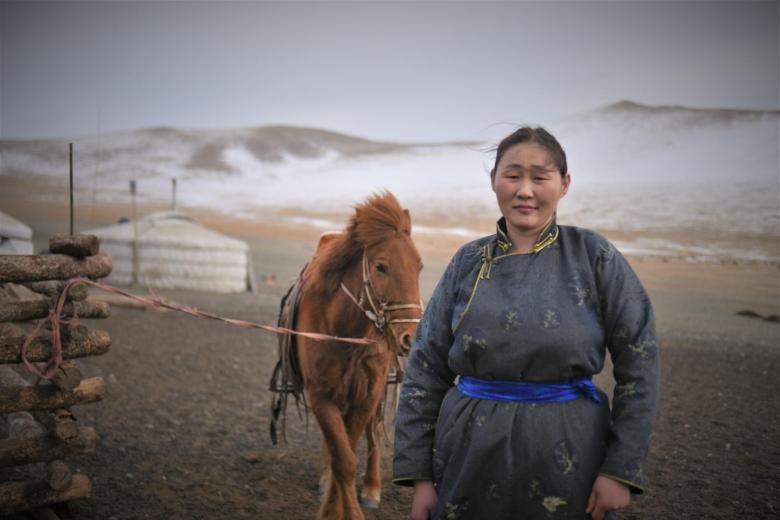 Women inclusion in World Vision's Dzud anticipatory action initiatives
Saturday, April 1, 2023
When World Vision Mongolia was developing its anticipatory action protocol for Dzud, Narantsetseg, 37, and Bayartsetseg, 29, were two of the women who did not hesitate to participate. Anticipatory action is a new initiative that ensures steps are taken to protect people before a disaster strikes, based on early warning or forecasts.
Both women live in Gurvanbulag soum, Bayankhongor province, identified as one of the high-risk areas for Dzud. The mortality rate of livestock in this area is expected to peak from March until May.  
"We have about 200 livestock. I understand that it is necessary to minimise the damage and our losses," says Narantseteg, a single mother with two children aged 8 and 1.  
As for Bayartsetseg, participating in anticipatory action protocol development also means protecting her family's livelihood. Her family of five has 250 livestock. The survival of these during the dzud peak season will greatly impact them as their family's sole source of income is herding.
Women's voices represented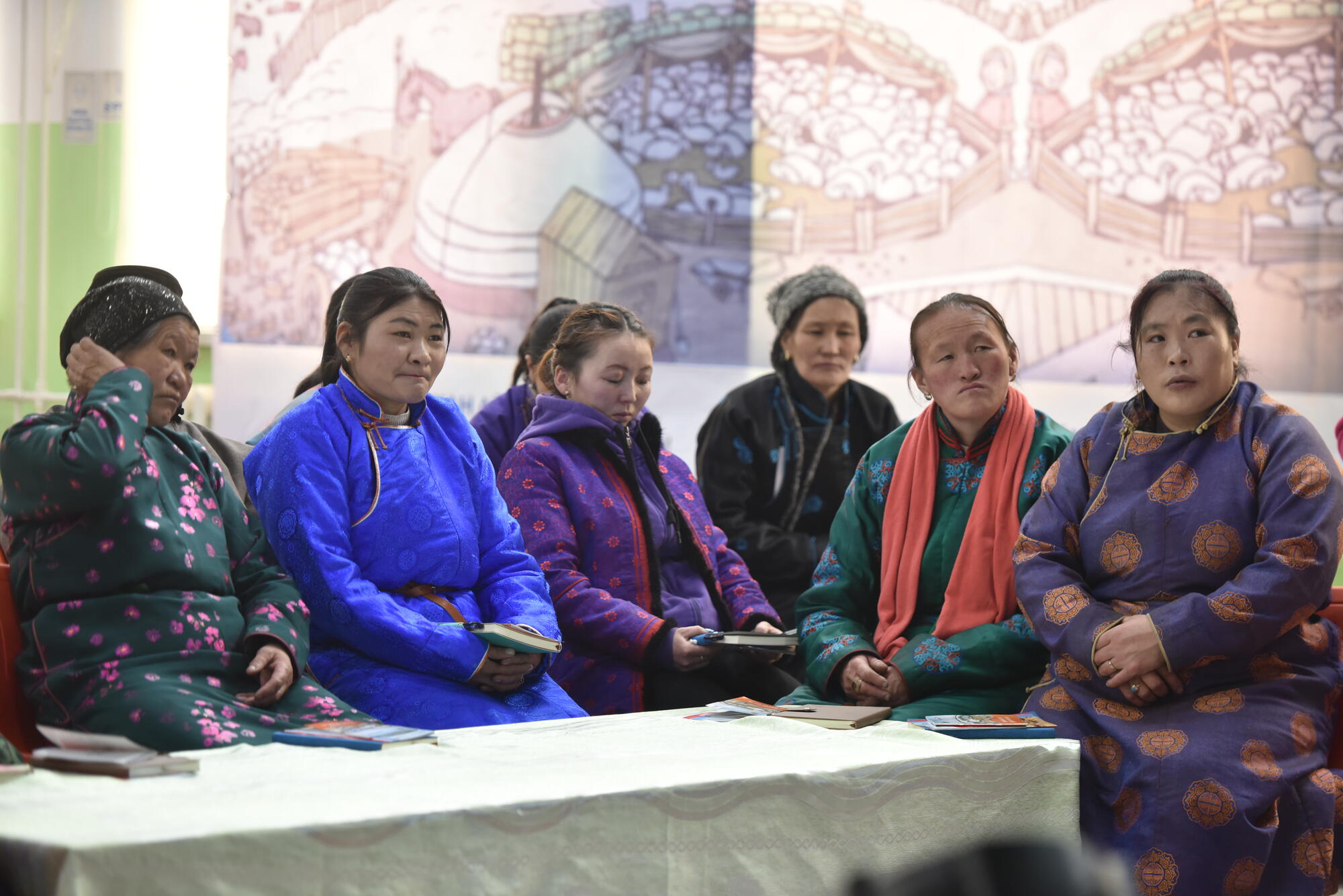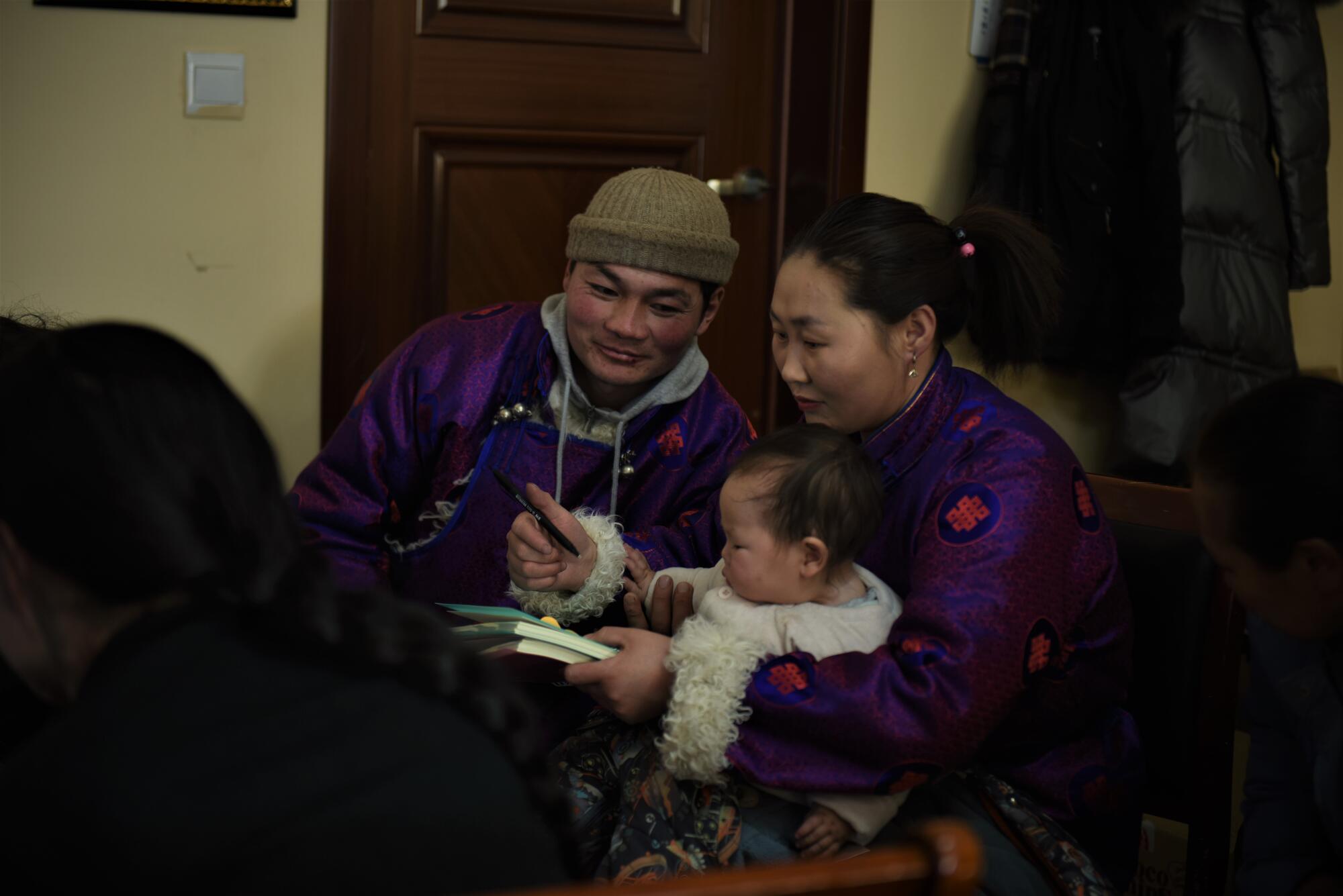 "About 41% of the herders in Mongolia are women. They also play a major role in the production of dairy products and other livestock products. Their inclusion in shaping the anticipatory action protocol was crucial," says Erdenechimeg Avidsuren, project lead for World Vision Mongolia's anticipatory action project funded by ADH. The consultation process involved 360 participants, 40% of whom were women.
Narantseteg and Bayartsetseg were both empowered by this. When anticipatory action was eventually activated by World Vision in January 2023, the protocols that they helped develop were instrumental in influencing World Vision's interventions.  As a result, at least 20% of those who are most vulnerable to Dzud in their community and other provinces have received support, including unconditional cash transfer and distribution of food, fodder and hygiene kits. Herder families also received training on how they can better prepare for drought and Dzud.
Author: Joy Maluyo
Photographer: Altankhuyag Otgonsuren