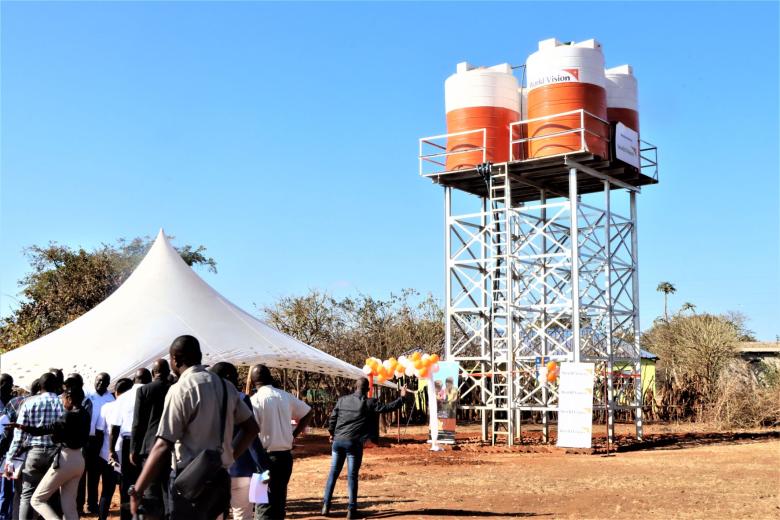 46,000 people receive clean water in Nyimba district through World Vision Zambia Water project
Thursday, August 4, 2022
By Kambani Phiri, Communications Specialist, Zambia
World Vision Zambia has handed over Water, Sanitation and Hygiene WASH infrastructures worth seven million kwacha to the Zambian Government through the Ministry of Water Development and Sanitation in Kabvuma and Chinambi Communities of Nyimba district.
Speaking during the handover ceremony, World Vision Zambia Associate Director of Operations Kenny Sondoyi said the children's sustainable well-being is impossible without sustainable, equitable access to clean water, dignified sanitation, and appropriate hygiene behaviours.
"World Vision invests a lot in initiatives that transform children's lives. Today we are handing over all the infrastructure development under our Nyimba Water Project, which has seen the drilling of 33 new boreholes, rehabilitation of 47 boreholes and the construction and installation of fifteen (15) Mechanised Water Systems, one (1) at a hospital, three (3) in clinics, four (4) in schools and seven (7) in communities with 131 water taps connected built between 2018-2022," said Mr Sondoyi. "A population of 46,000 will benefit from these infrastructures."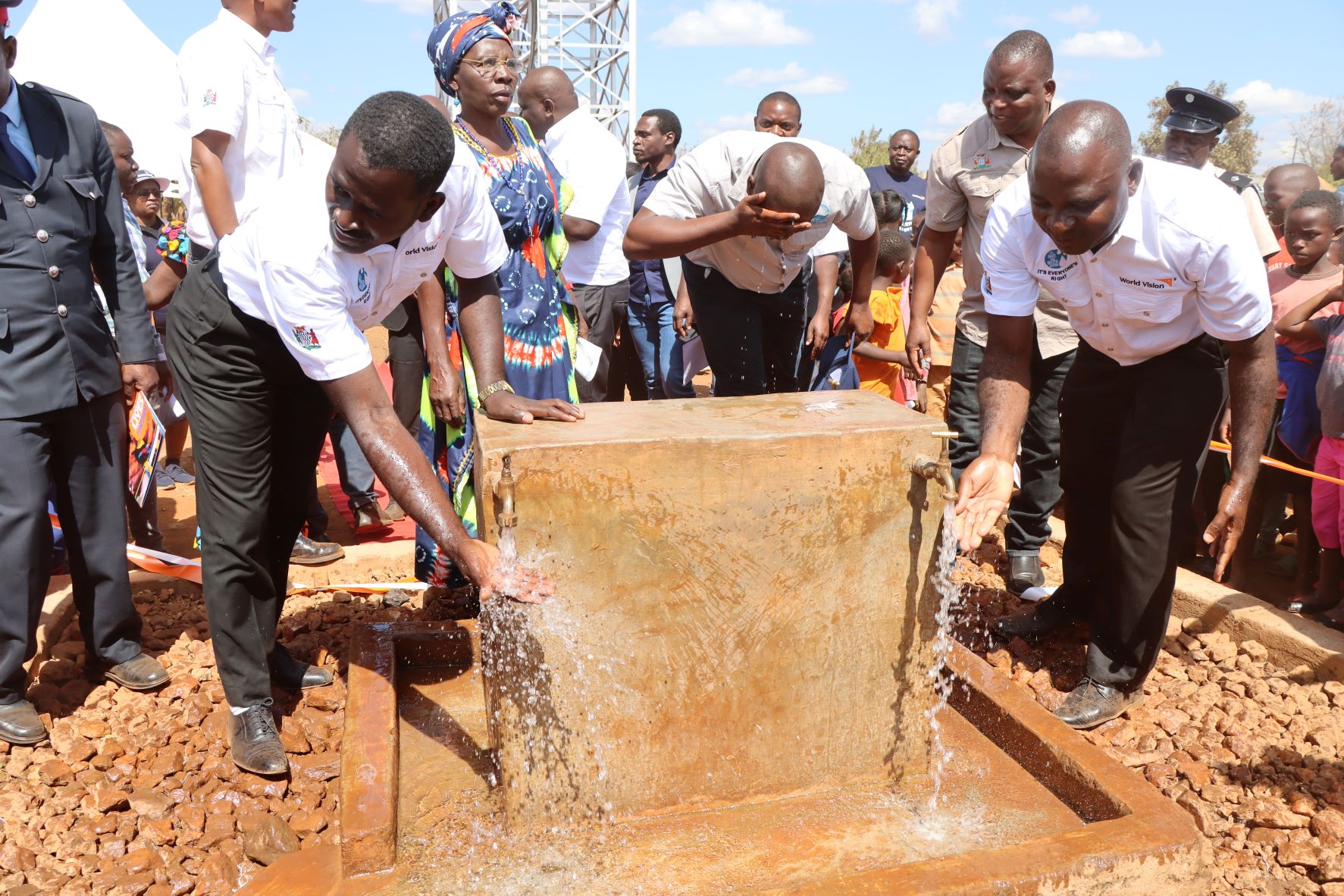 He added that water provision is accompanied by lessons on sanitation and hygiene to ensure that communities receive a comprehensive WASH package.
"World Vision has committed resources to improve sanitation and hygiene for households; schools and health facilities for improved health outcomes and child well-being through the construction of VIP latrines in 5 schools," said Mr Sondoyi. "This goes beyond the hardware piece."
The Associate Director said the organisation has also trained over 30 faith leaders in water sanitation and hygiene core models to disseminate hygiene information in churches and promote healthy wash behaviours within the communities.
Additionally, Mr. Sondoyi stated that World Vision supports sustainable community-based programs.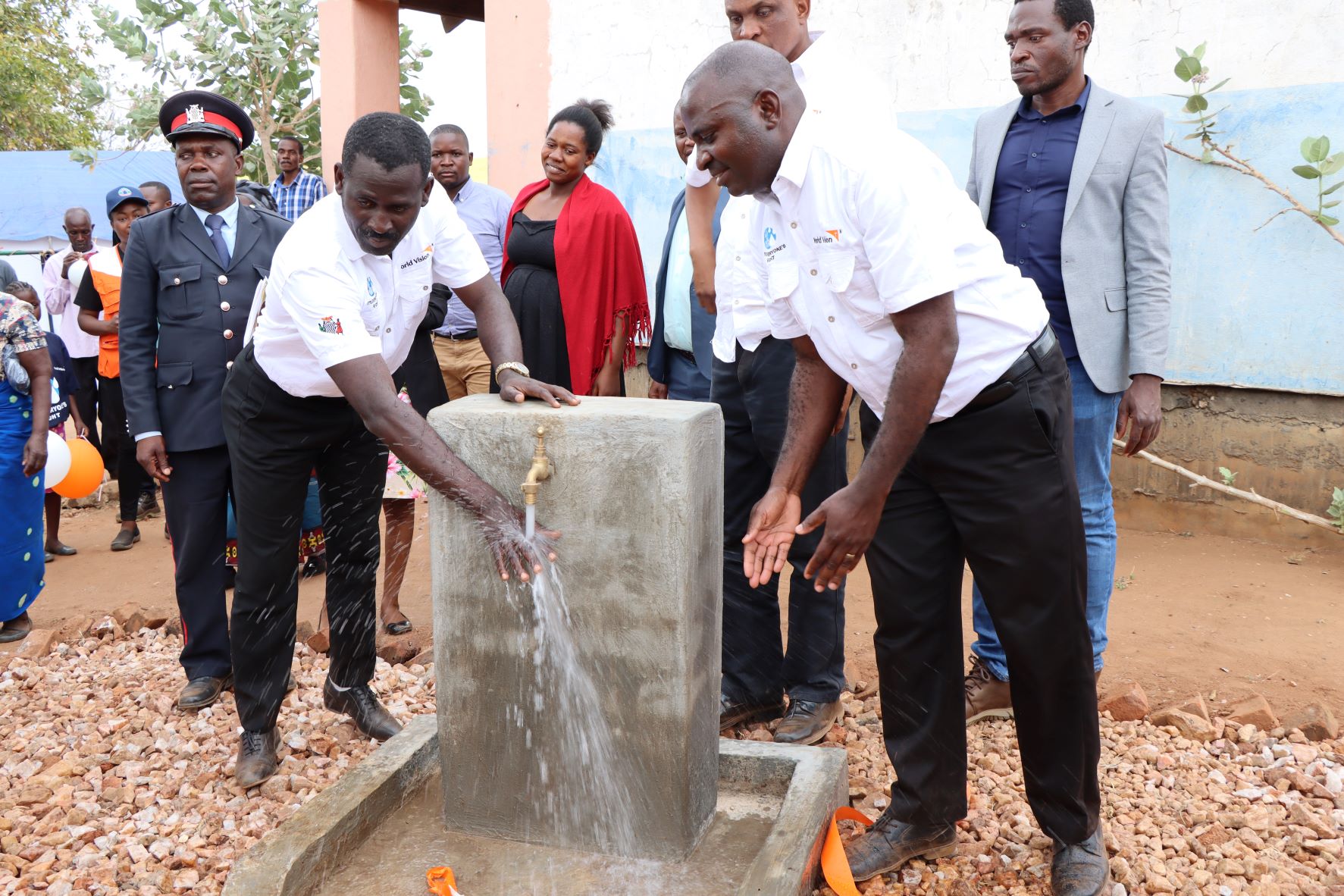 "As an organisation, we believe in sustainability long after we have gone; this is why I am proud to say that we have also ensured that we have trained over 117 Community-Led Water Point Committees to manage the water points and further oriented and trained 30 pump minders in operation and maintenance of boreholes and water systems," he said.
And Ministry of Water Development and Sanitation Eng. Joe Kalusa said the Government had prioritized access to water and sanitation as key to enhanced human development, as evidenced in the vision 2030 and the soon-to-be-launched eighth national development plan.
"The handover of water supply facilities in these two chiefdoms in Nyimba district constructed by World Vision today is a clear demonstration of the conducive environment created by the government of the Republic of Zambia to enable cooperating partners such as World Vision to contribute to the development of our country."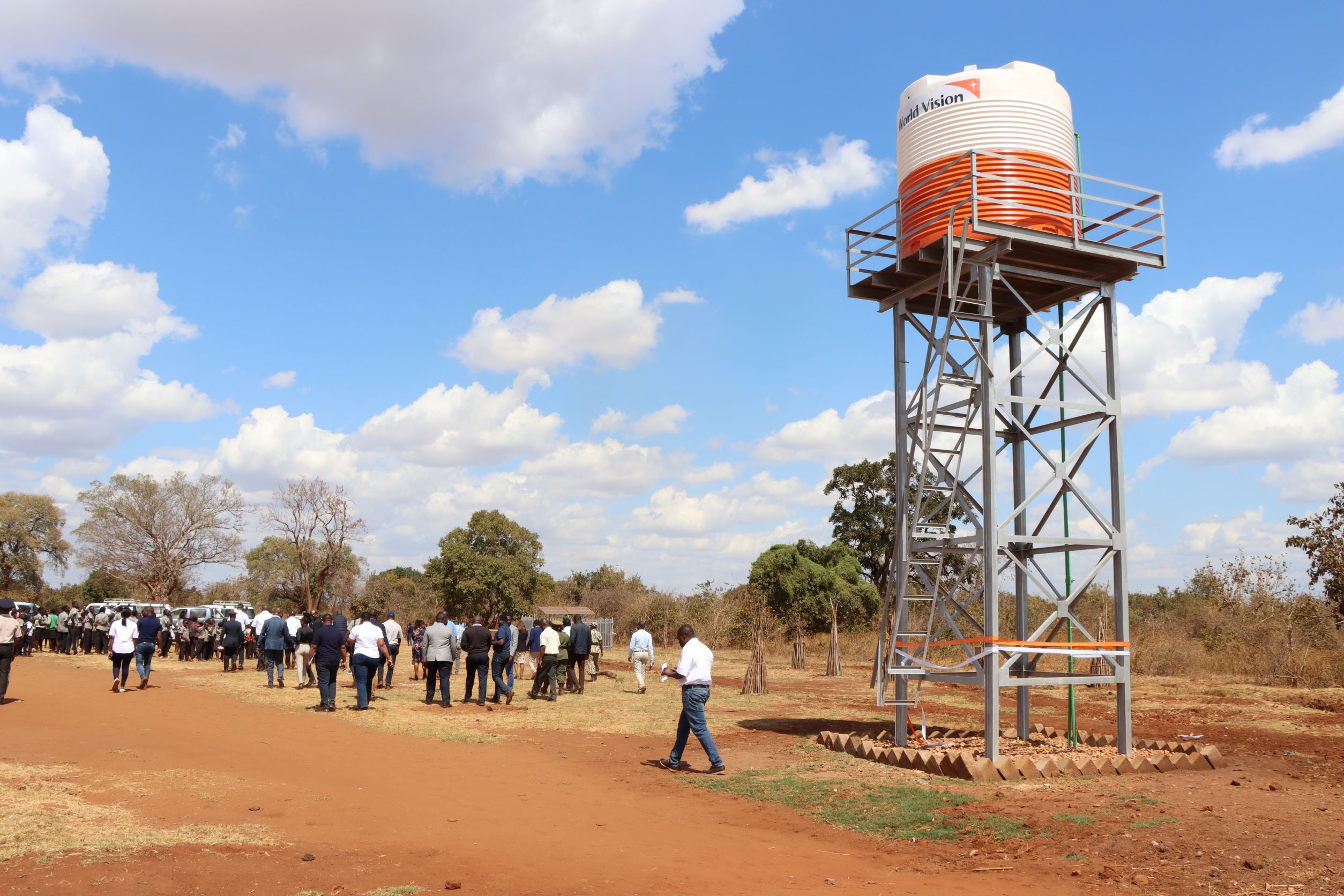 The Permanent Secretary expressed gratitude to World Vision for supplementing government efforts in promoting community development.
"As a government, we are happy and grateful to World Vision for spearheading this project that has led the local community in Nyimba to access clean water in the four wards that World Vision is working in, the target as planned has been achieved, the area that needs to strengthened is the sustainability part," said Mr Kalusa.
He, however, bemoaned the low hygiene practice in the community and called on the stakeholders' need to step up to attain the required results.
Meanwhile, Headman Jeremiah of Ndake Chiefdom said he never expected his community to one day receive and drink water from the tap.
"We got used to sharing water with animals, but today we have a mechanized water system with taps in our households. We can only pray and ask God to continue blessing you (World Vision) for your work in our community. This water is not only serving the people but their animals too."