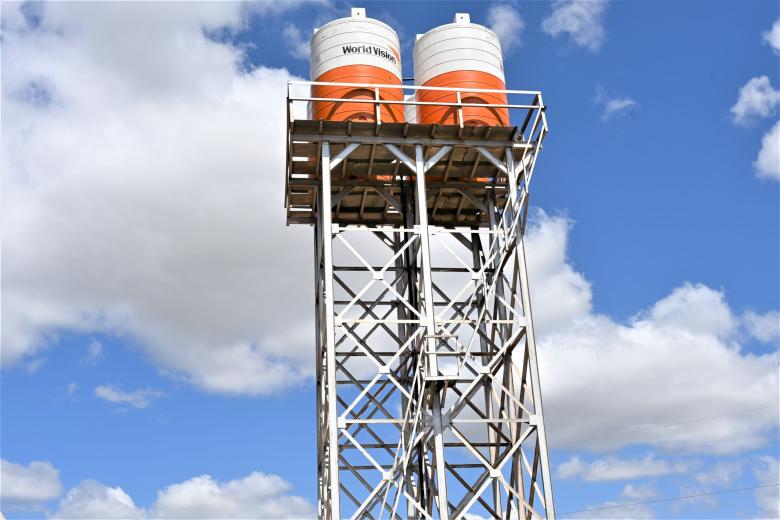 World Vision in Zambia hands over 66 boreholes and 5 mechanised systems in Isoka district
Wednesday, July 6, 2022
By Tisa Banda,  Communications and Donor Liaison Manager, Zambia
Children and their families have a chance to flourish when they have access to clean water, but many rural residents struggle to get access to clean, safe drinking water. One such area is Kalungu village in Isoka district.
People and animals drink from the same water source. Flenes Nakawala, 60, has spent her entire life in Kalungu village and has been collecting water from the nearby stream and shallow wells.
She bemoans the fact that both people and animals used the stream.
But now her life and that of her community have changed. World Vision Zambia has constructed 66 boreholes and 5 mechanised systems in Isoka district at a total cost of K5,615,836  ($343,776.96 USD) much to the pleasure of Flenes and the people of Kalungu village.
"I was born and raised in this village. In the past, we were suffering. We used to fetch water from the stream. This side people are bathing, some are washing clothes. On the other side, cows are drinking water and we are also fetching drinking water. But now I am grateful to World Vision for the water they have given us. We now have tap water. Some of our children did not even know how to use the taps. There is now no difference between those who live in urban areas and us who are in the village", Flenes said.
For 44-year-old, Delia Nakamba, the coming of clean water has led to a reduction in diseases in the community.
"Before this water came, we used to fetch water from the stream where we used to go to wash from and sometimes fetch from the clinic. We would go as early as 05:00 to go and start waiting. Therefore, we thank World Vision for giving us water because water is very important. Even diseases have now started reducing", Delia said.
56-year-old Jelita Nambeye narrates that even children had to walk long distances to the stream to fetch water.
"Even children used to carry buckets to go to the stream to fetch water for the family to have enough water to bath and wash dishes as well as for other use. We used to suffer. But now World Vision has brought us water and we are very happy. We now even have vegetable gardens in our backyards. We are doing fine. We thank World Vision for what they have done. God bless them," said Jelita.
World Vision Zambia believes that every child deserves clean water as it is the essential building block of life that allows children and their communities to survive and flourish. The organisation's strategic goal is to contribute to the sustained well-being of 1,500,000 children, especially the most vulnerable.
It is for this reason that the organisation has handed over the 66 boreholes and 5 mechanised water systems that have 104 water points.
Speaking at the official handover, World Vision Zambia Integrated Programmes Director, Wezi Kaira, said the organisation believes that sustainable well-being is impossible without equitable access to clean water, dignified sanitation, and appropriate hygiene behaviours.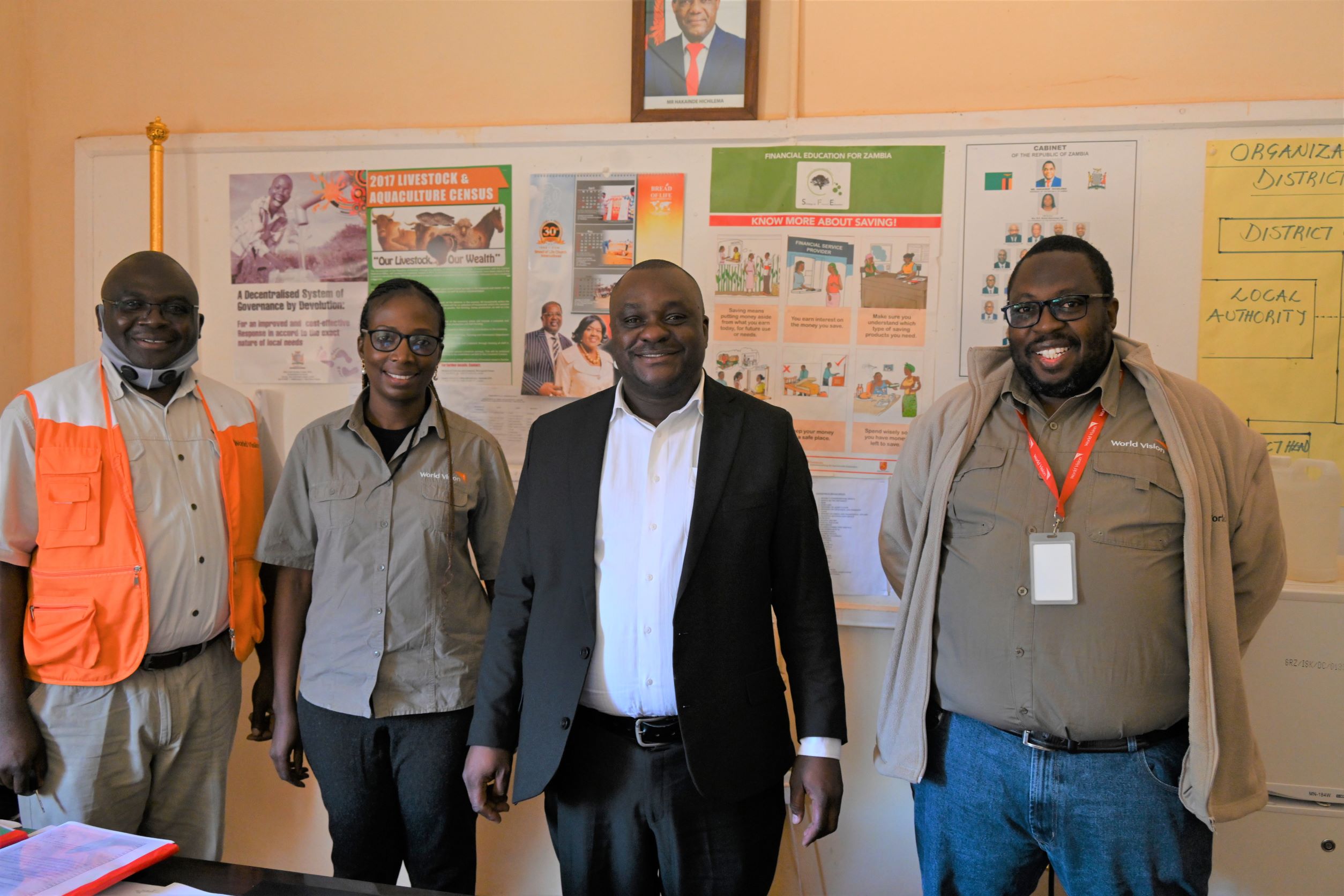 "In our clean water work, we strive to provide access to clean water as close as possible to households, with a maximum of 30 minutes round trip. We also provide clean water in schools and healthcare facilities. Water access in schools ensures that pupils and staff have easy access to the water they need for drinking and other school activities. We give special attention to ensuring wash facilities are friendly to girls' and women's needs and accessible to people with disabilities", Mr. Kaira said. 
And Isoka District Commissioner, Collins Sichivula said government appreciates its partnerships with stakeholders like World Vision Zambia in providing safe and clean water to people living in rural areas.
"It is gratifying to see people's lives being uplifted through the use of piped water with tap stands for our rural communities. This gesture will go a long way and has shortened the distances that people previously covered to fetch the most precious commodity from unsafe water sources such as shallow wells and streams", Mr. Sichivula said.
The boreholes were constructed at a cost of K3,401,906,  ($208552.79 USD) and the mechanised water systems were developed at K2, 213,930 ($135,709.98 USD)
They will provide clean and safe drinking water to 22,099 people in Isoka district. This includes 13,260 children and 8,839 adults.