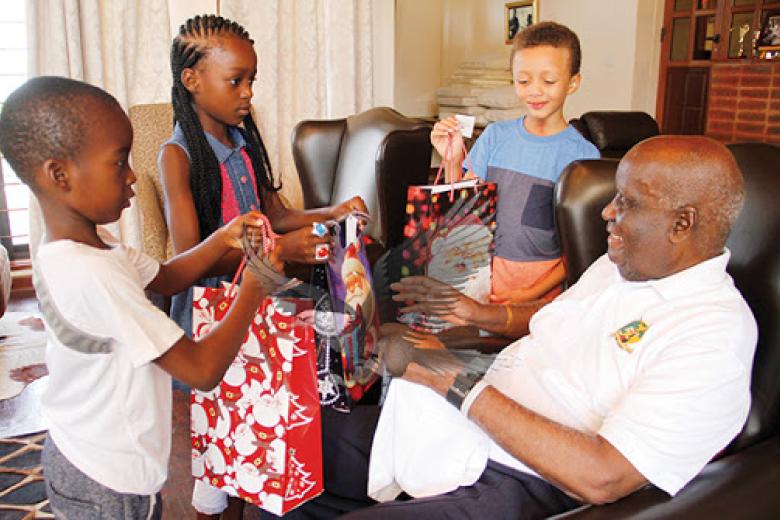 CONDOLENCES ON THE PASSING OF THE FIRST PRESIDENT OF ZAMBIA, DR. KENNETH DAVID KAUNDA
Friday, June 18, 2021
World Vision's Board of Directors in Zambia, Management and Staff offer our deepest condolences on the passing of the former President of Zambia, Dr. Kenneth David Kaunda.
Dr. Kaunda was Zambia's founding president and liberation hero who served the country and the region with absolute distinction, courage, and honour.
His legacy includes helping fight against inequality and oppression and a gallant preacher for love for all humanity.
As World Vision, we will remember him for being passionate about the well-being of children, exemplified in his policy for free education and skills development for all.
In this period of national grief on the passing of a true statesman and founding father, we extend our sincere condolences and heartfelt sympathy to the Kaunda family and the people of Zambia.
---
Picture: Mackson Wasamunu (source; Zambia Daily Mail)