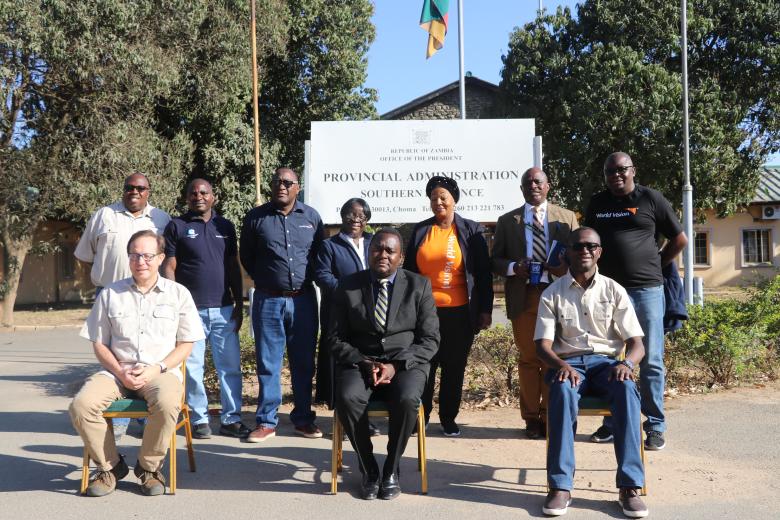 Monitoring field visit to World Vision Area Programme ignites board members
Tuesday, September 13, 2022
World Vision Zambia Board of Directors on 9th September conducted a one-day field visit to Moyo-Hamundu AP in Southern Province to monitor the progress and impact of the organisation's programming in the province.
Led by the Board chairperson Mr Malcolm Chabala, the team first paid a courtesy call on Southern Province Permanent Secretary Namani Monze at the provincial office before proceeding to the field in Pemba district.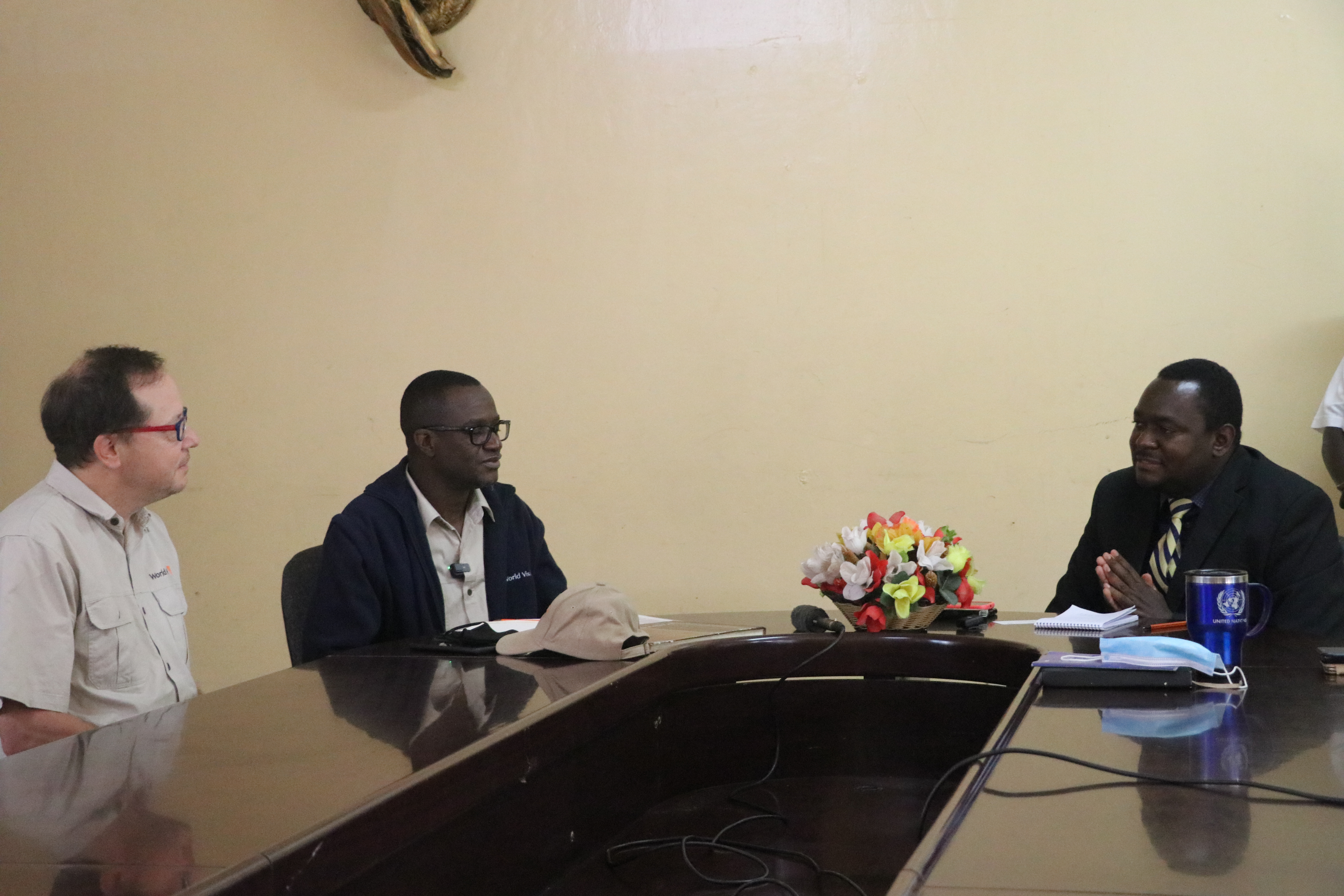 In an unprecedented move, the Provincial Permanent Secretary called on World Vision to permanently take up a seat on the Provincial Development Coordinating Committee to better leverage the planning meetings to complement the government's development agenda in Southern province.
"NGOs are not competitors with the government. They complement… and from where I stand, you (World Vision) have a strong pillar in human and social development; you are also making great efforts on the economic transformation through your microfinance enterprise. (Visionfund), in line with the Eighth National Development Plan," Mr Monze said.
"As one of the biggest NGOs we have, you automatically qualify to sit on the Provincial Development Coordinating Committee so that we can sit and plan together as serious partners to accelerate our development outcomes," He added.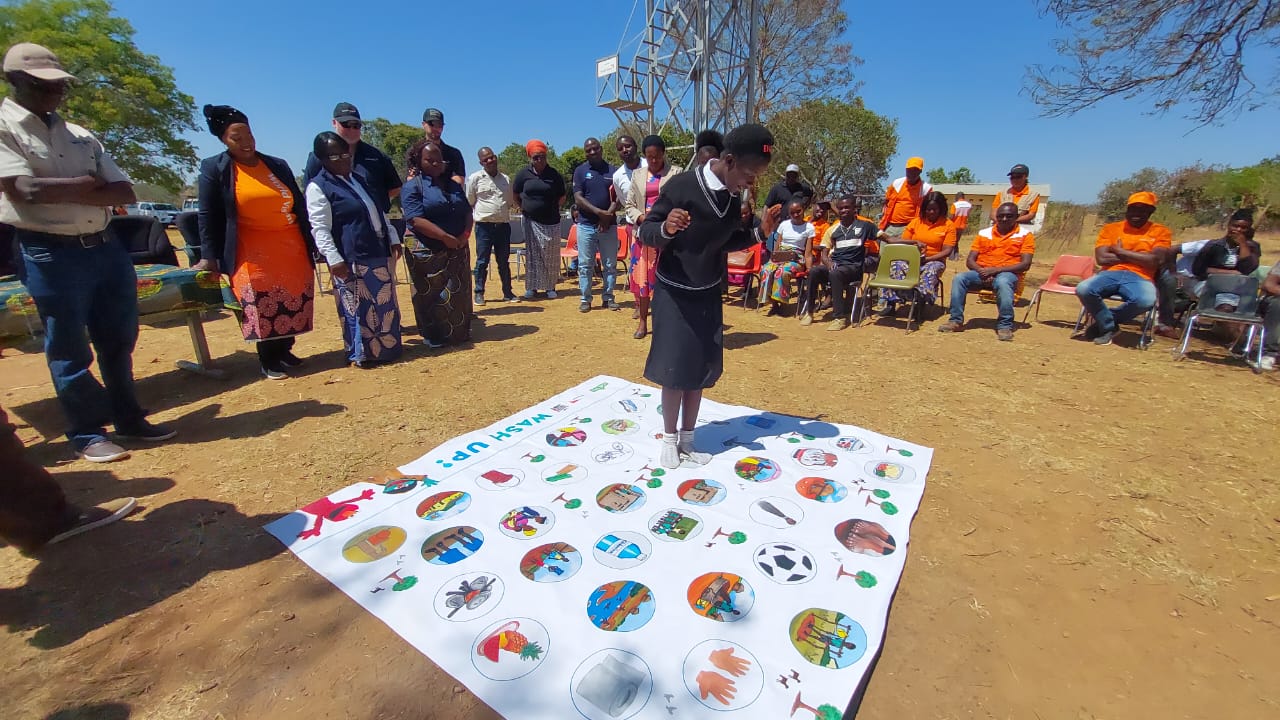 The delegation then visited two schools; a primary school in Jembo where World Vision was implementing Water, Sanitation and Hygiene programming and where World Vision had built two ultra-modern ablution blocks for girls and boys, complete with menstrual hygiene facilities.
And at Kachomba secondary school, which had been struggling with boarding space for girls. It was here that the board chairperson officially handed over the newly built boarding facility furnished with 100 beds and mattresses to the district commissioner on behalf of the Government.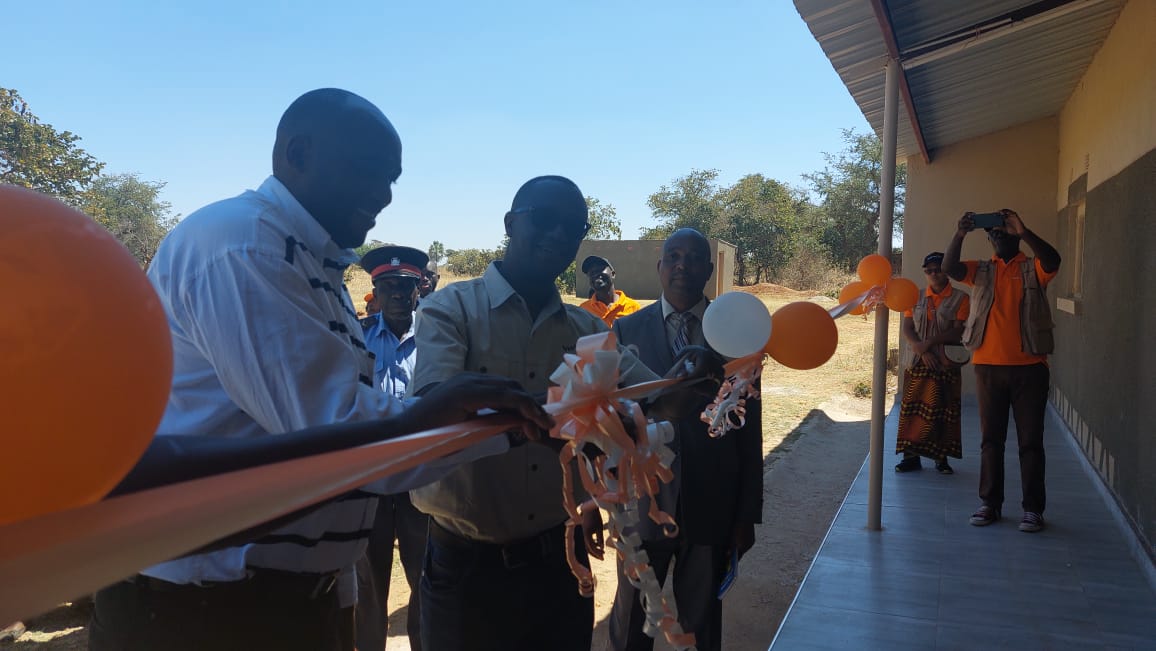 Kachomba Head Girl Jessica Michelo praised World Vision for the construction of the girls' dormitory saying it would go a lot way in eliminating vices that made it hard for the girl child to acquire an education.
"In the past, we had so many challenges with the old building we used as a dormitory; it was too small, and some girls used to walk long distances every day from their homes to school. Some were just renting rooms near the school, which is dangerous to the girl child. some fell pregnant; some pupils got sick from headaches and coughs because of the small shared space in the dorm." she said.
Later the delegation met a Safe Motherhood Action Group, which shared how they were helping fight back against malnutrition and maternal mortality through community outreach work thanks to the training from world vision.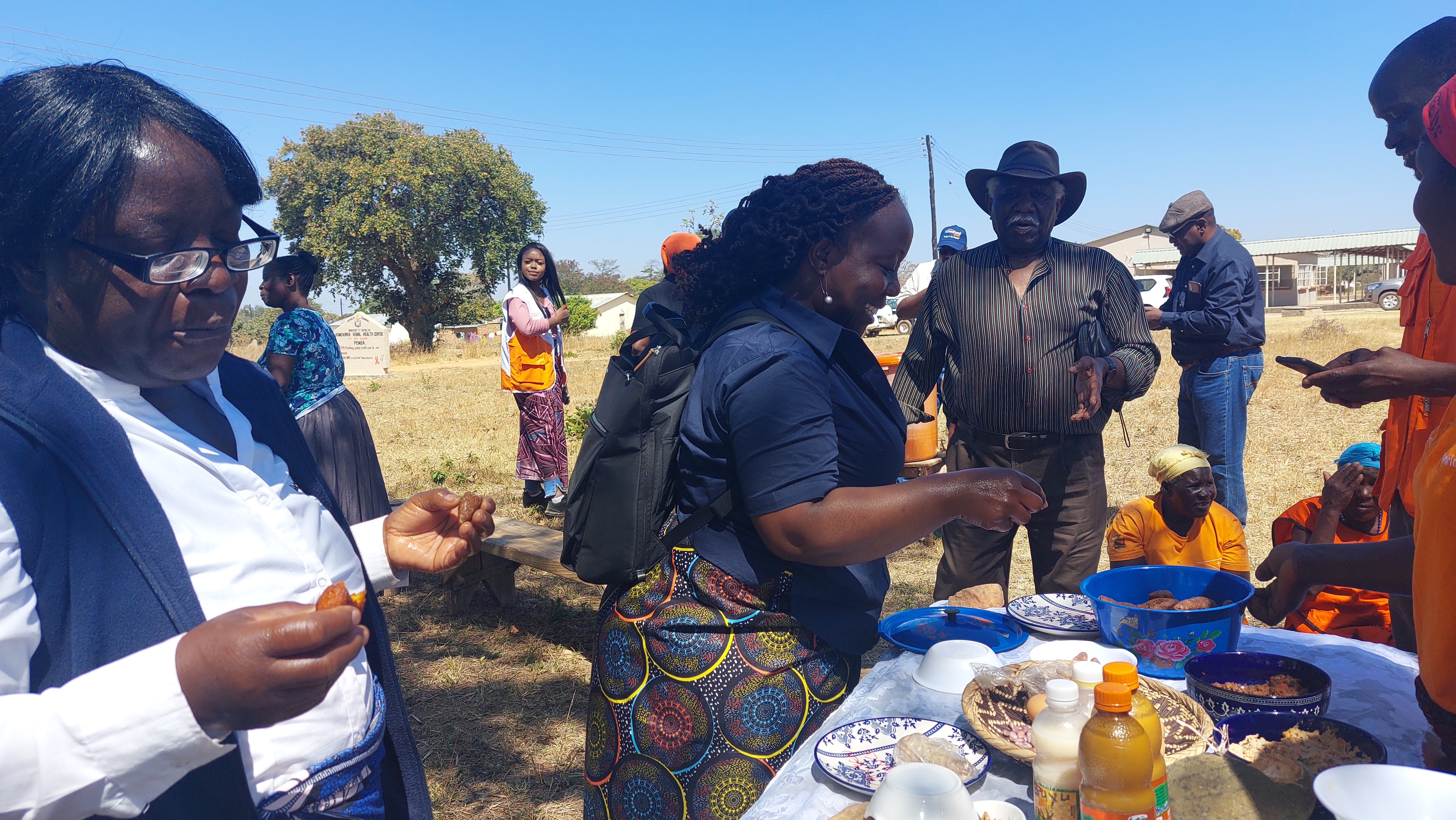 The board members capped off the visit with a drive to a goat dip tank where they interacted with goat farmers in Demu. The latter shared how they had grown the goat population from over 3,000 to over 16,000 thanks in part to World Vision training and support and the goat pass on the project
World Vision Board Chairperson described the field visit as refreshing after meeting staff, children and communities.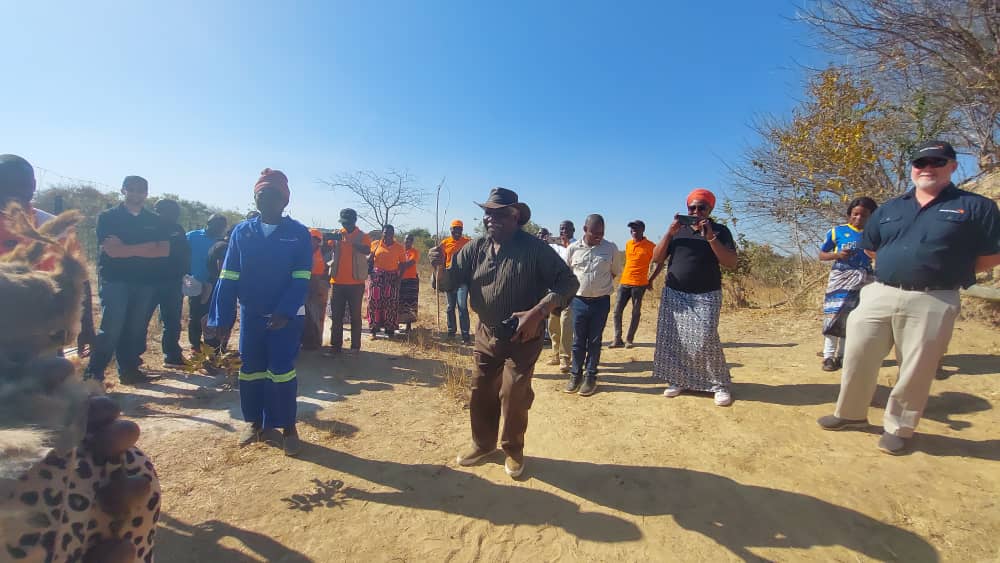 "For us as a board to come out and see the transformation first-hand is impactful, amazing and about outcomes. It was a day well spent. Everyone on the board is excited," Mr Chabala said, "the difference World Vision is making in people's lives is visible, and we know this is happening across the country and not just here in Pemba."