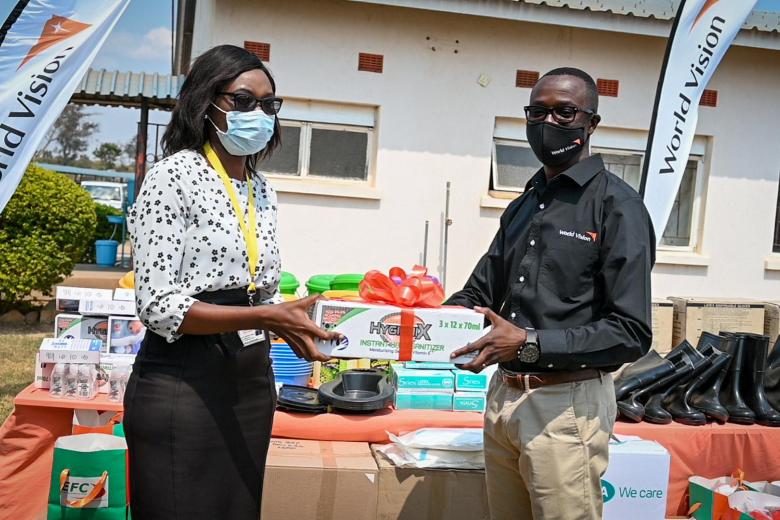 Zambia Board donates COVID-19 materials to Chongwe District Hospital
Monday, October 4, 2021
By Agatha Mali - Communications Officer, Zambia
Following an increase in the number of COVID-19 cases in Zambia, World Vision's Board of Directors has donated COVID-19 personal protective equipment (PPE) worth K119,000 (US$6,900) to Chongwe District Hospital.
Speaking during the handover, World Vision's Board Chairperson, Malcolm Chabala said that the aim of the donation is to support the health sector and ensure that health staff are protected from the virus. He further shared that the donation is part of World Vision's initiative to contribute to the safety and protection of children both in the community and in schools in Chongwe district.
Items donated to the district hospital included face masks, hand sanitiser, tyvex gowns, urinals, pulse oximeters, examination gloves, temperature scanners, hand-washing buckets, disinfectants, liquid soap, pairs of gumboots and deep pans.
"Not so long ago, we also made a donation of the same nature to Kapululwe and Chongwe south areas; of which 239 learners benefited", added Mr. Chabala.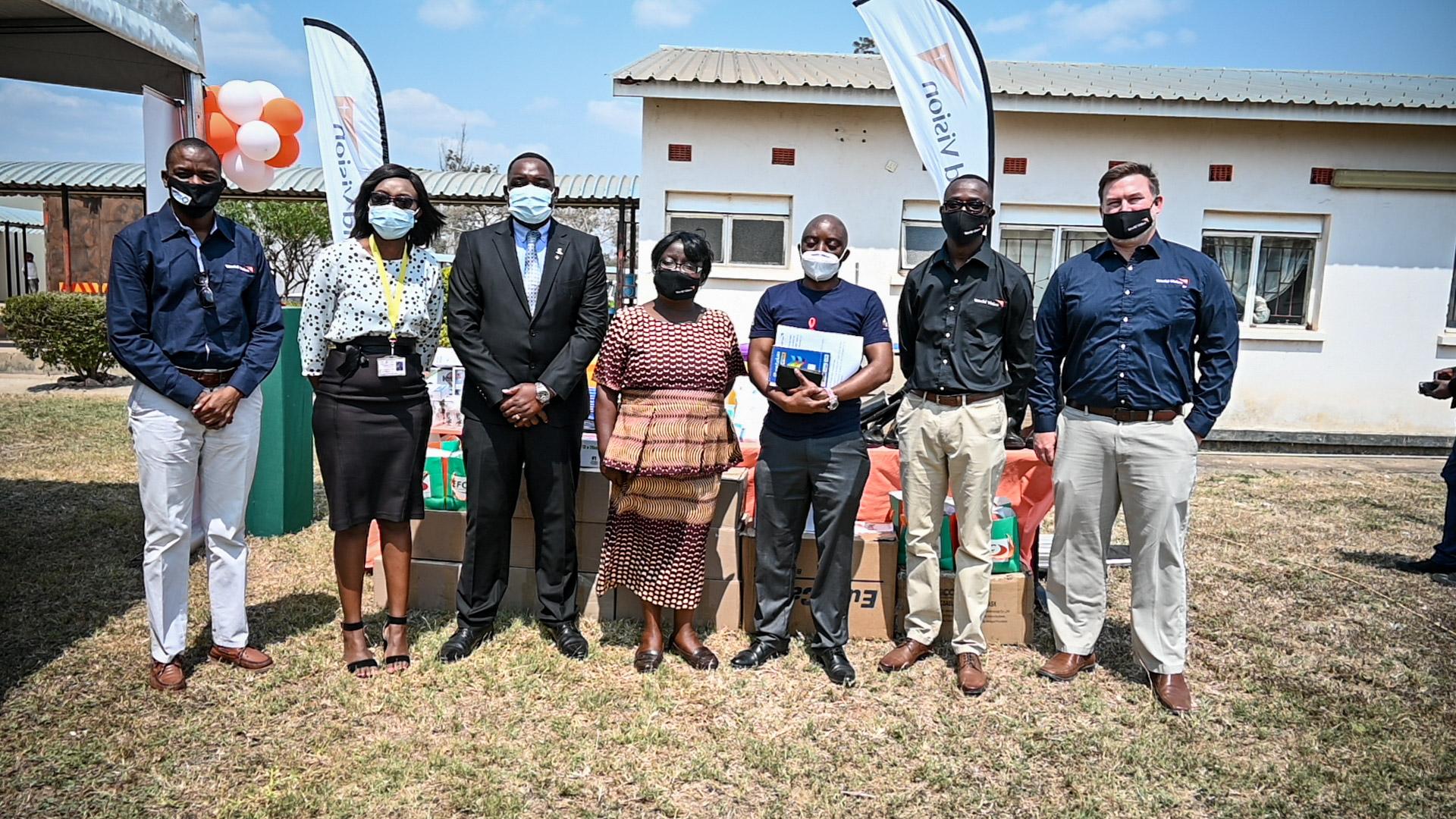 In a speech read by Chongwe District Principle Planner Peter Muleya, Provincial Health Director, Doctor Consity Mwale said he was grateful to World Vision and its partnership with the ministry. He further noted that it was delightful to see the progress made in transforming the lives of children in communities through the partnership.
Dr. Mwale added that the donation of the PPE and hygiene materials will continue and successfully support health workers to attend to both COVID-19 and non-COVID-19 patients with minimal risks of contracting the virus.
Meanwhile, Chongwe District Hospital Superintendent, Dr. Mutinta Chalala expressed that the donation could not have come at a better time than at the moment when the hospital was making preparations for the anticipated fourth wave. She noted that the hospital had recorded 33 deaths and 1,994 COVID-19 recoveries since March 2020.
Dr. Chalala concluded by commending World Vision for the donation, with hopes for the partnership to continue even in the other sectors of health.