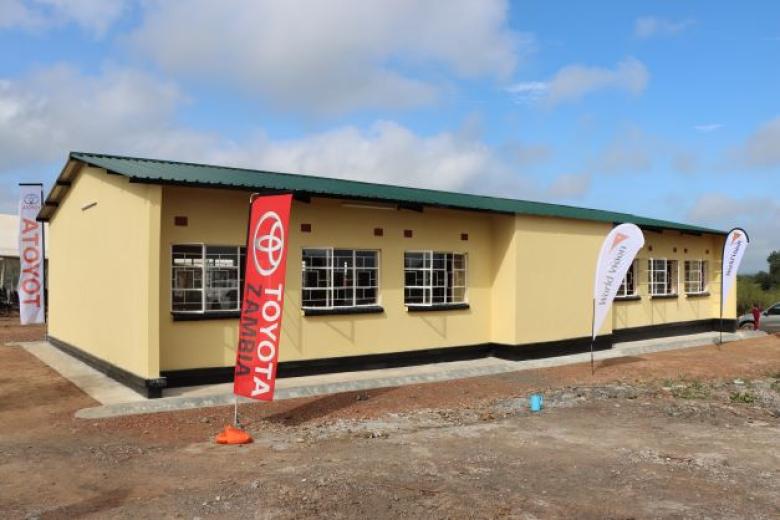 Toyota Zambia and World Vision Zambia handover a 1X2 classroom block to Hippo Pool Community
Friday, April 15, 2022
by Kambani Phiri, Communications, Zambia
Toyota Zambia Limited in partnership with World Vision Zambia Limited has handed over a 1x2 classroom block at Hippo Pool primary School in Chingola District, on the Copperbelt, valued at K628,402.
Speaking during the event, Copperbelt Provincial Minister Hon. Elisha Matambo said the new classroom block would give an opportunity for children to acquire an education in a dignified and safe learning environment.
"We are grateful to Toyota Zambia Limited and World Vision Zambia for this transformative infrastructure. Education is transformative and is an equaliser because it gives everyone a chance. With this infrastructure, pupils in this community will have a chance to better their lives as they will learn in a spacious and safe environment," he said.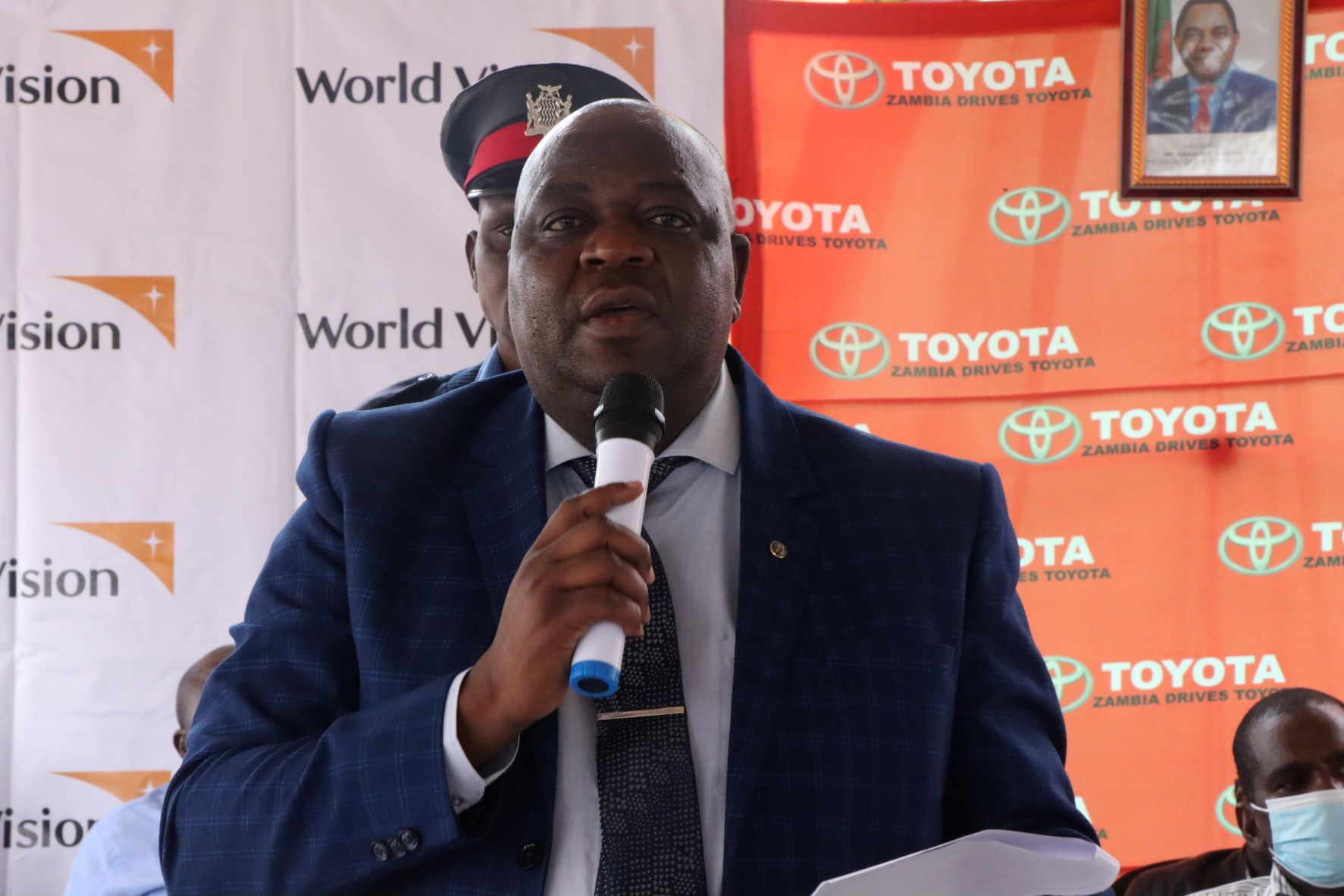 Before the school became fully operational in 2018, classes were held irregularly since 2003 due to a lack of infrastructure. The existing 1 x 2 classroom block built by the community is in a poor state and can no longer sustain the high demand for education in the area. With the nearest schools being located 7.5km and 13km away from the community, it has been difficult for the younger children to access these facilities due to the long distance. We hope that with the provision of a good learning facility, more children in this area will be able to access primary education which is a foundation for a child's development.
Speaking at the Handover ceremony, World Vision Zambia National Director John Hasse said the collaboration between Toyota Zambia and World Vision seeks to give children a chance to get a quality education by providing a safe and conducive learning environment.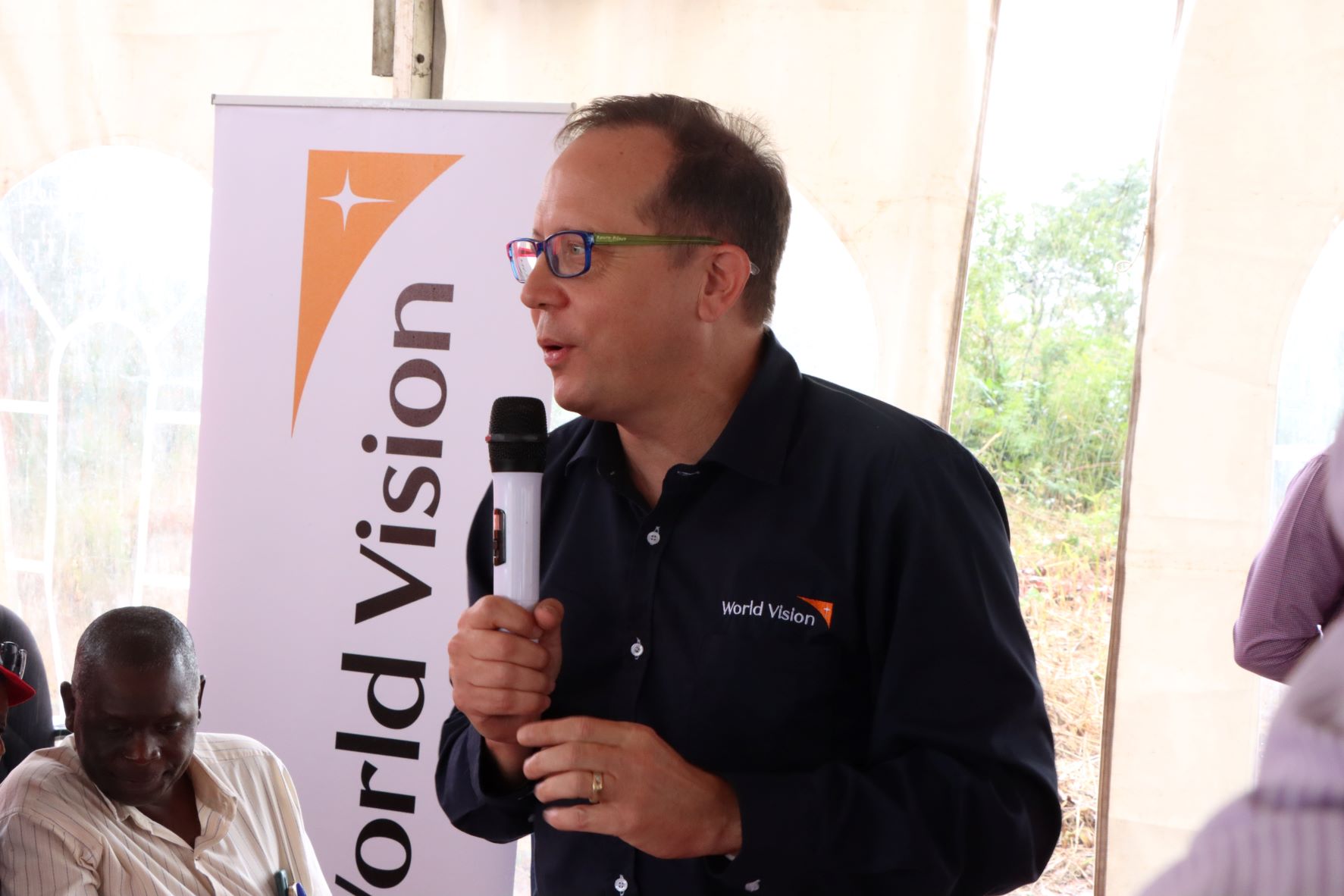 "We aim to ensure children live life in its all fullness and we believe that this is possible if children learn in a conducive environment. Through this partnership, we are ensuring that over 150 children who attend school at Hippo Pool Community School learn in a favourable environment," says Mr. Hasse.
 And CFAO group Zambia Chief Executive Officer  Mr. Dino Bianchi said, Toyota Zambia recognizes the importance of access to quality education and improving school completion rates, especially for the girl child in our communities. It is for this reason that Toyota Zambia continues to partner with World Vision to support the Government of the Republic of Zambia in uplifting the education standards in our country.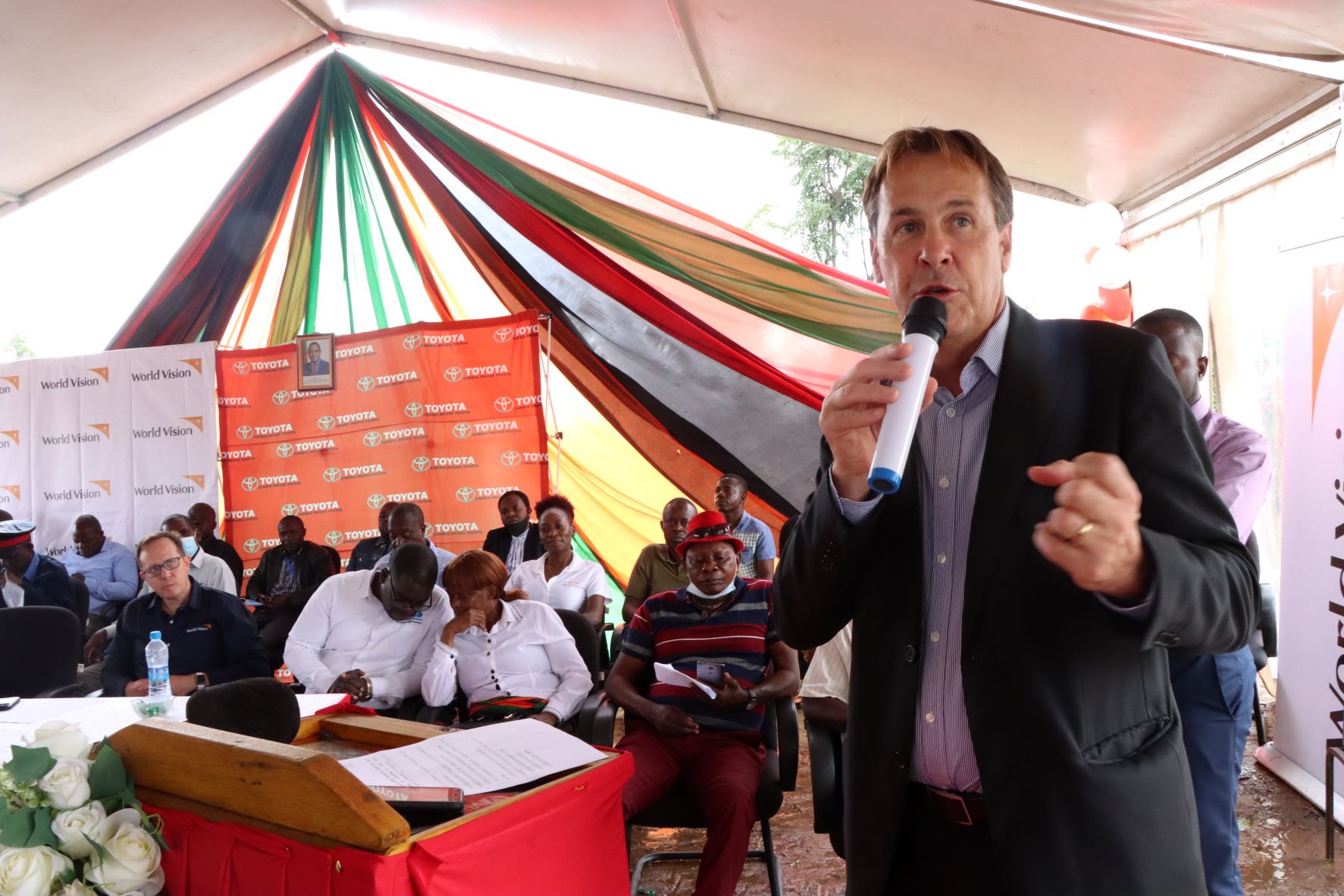 "We would like to assure you that Toyota Zambia in partnership with world vision Zambia will continue to partner with the Government of the Republic of Zambia, through the Ministry of Education, to implement similar programs in various communities to improve the quality of life for the citizens of this country," says Mr. Bianchi.