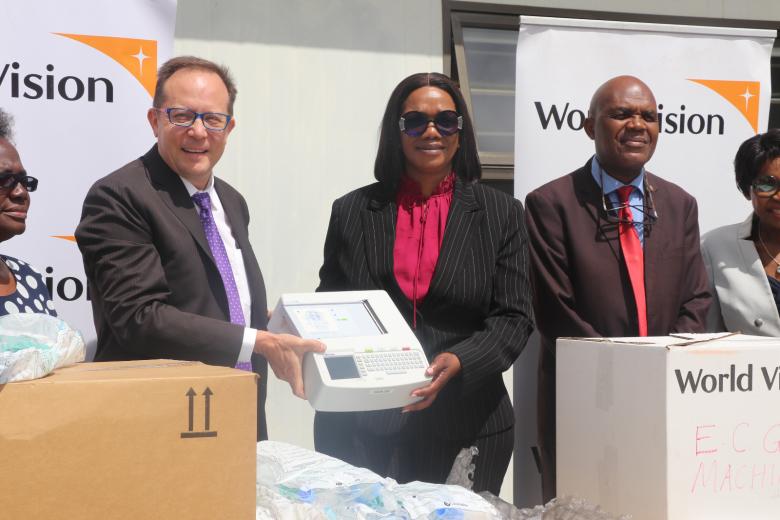 World Vision Donates Medical Supplies to Zambia's Ministry of Health worth $1,000,000 USD
Wednesday, March 29, 2023
By Christabel Mundike, Communications Officer

World Vision Zambia has donated three 20-foot containers of medical supplies to Zambia's Ministry of Health. The supplies include 25 Electro Cardiogram Machines (ECG), Anesthesia Breathing Circuits, 300 Infrared Thermometers, 5,800 Covid-19 Testing Kits, Hospital Surgical Gowns, and Medical Gloves, among others.
Speaking during the donation ceremony, World Vision's National Director, Mr. John Hasse, stated that the organization is aware of Zambia's progress in reducing child mortality. However, challenges remain in the areas of maternal and neonatal mortality.
"World Vision will continue to supplement Governments efforts in ensuring that healthcare services are taken as close to the family and community as possible, which aligns with the Government's priority of realizing universal health coverage for all".
Mr. Hasse added that donors made the assorted medical supplies possible through World Vision in the United States and Canada, who are committed to improving the well-being of Zambians.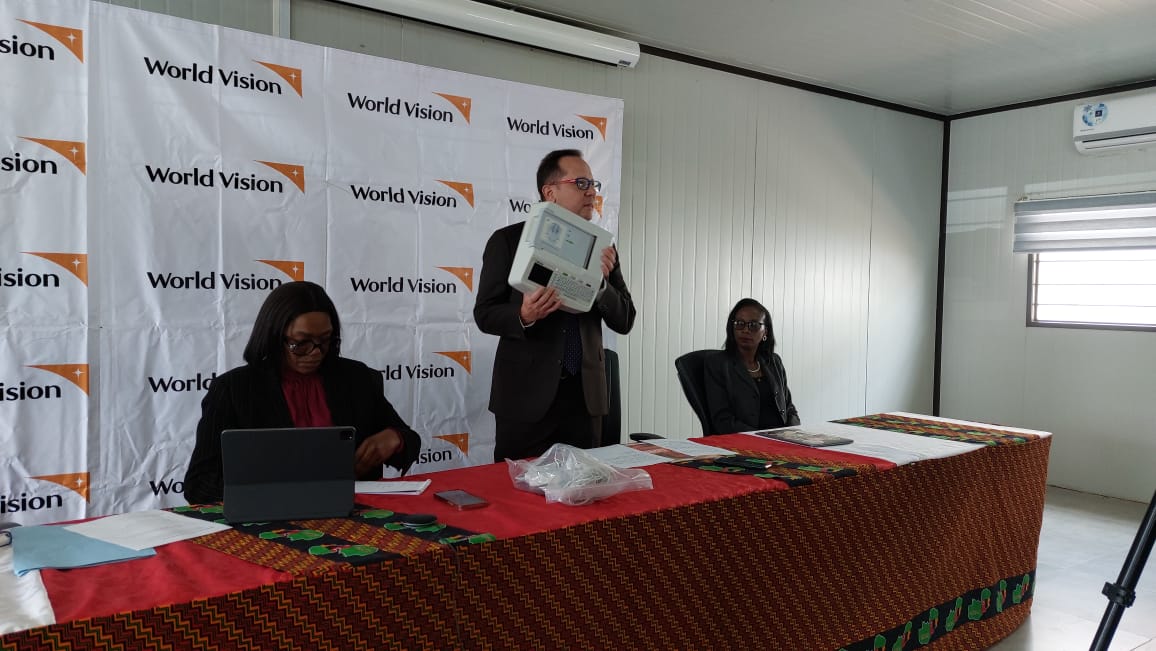 In receiving the donation, Zambia's Minister of Health, Hon. Sylvia Masebo, commended World Vision's continued support in the health sector. She expressed gratitude for the donation, saying that the equipment handed over was exactly what the ministry required.
"This equipment which is being handed over to us is the right equipment that we require, and so, on behalf of the Republican President of Zambia Mr. Hakainde Hichilema and the people of Zambia, I would like to thank World Vision Zambia for this donation which will greatly improve our patient outcomes.
She thanked World Vision Zambia for its contribution to improving patient outcomes and recognized the organization's efforts in other areas such as maternal and child health and nutrition, agriculture, education, and water and sanitation.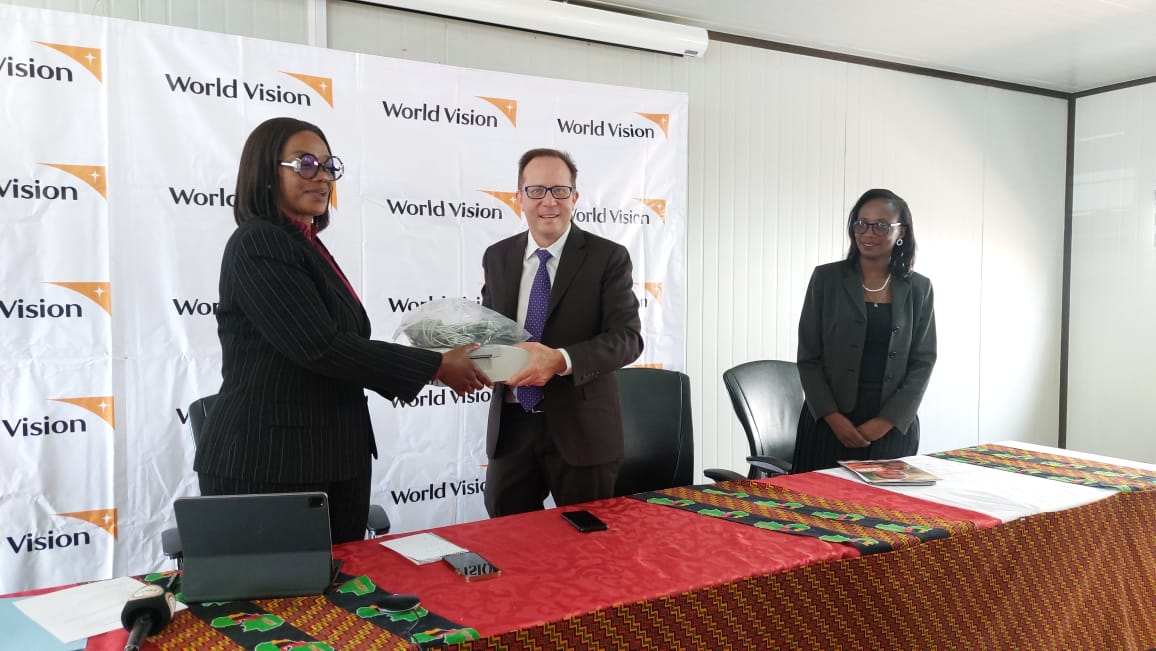 World Vision Zambia has been supporting the Ministry of Health for the past decade with the provision of Vitamin A and deworming tablets, ranging from 1 million to 10 million tablets each year. The organization has also supplied 20 ventilators to the ministry at a cost of $110,000.
Overall, the donation of medical supplies from World Vision is a welcome boost to Zambia's healthcare system and is expected to improve the health status of many Zambians