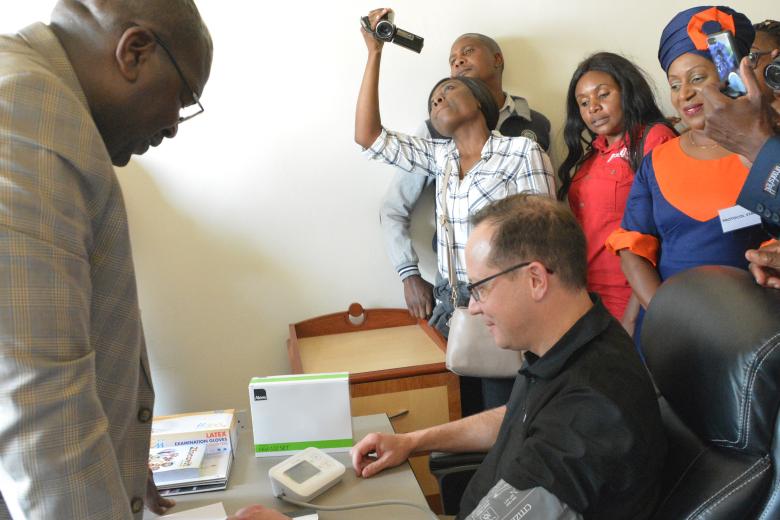 World Vision Hands over Zonal Clinic in Nkeyema District
Monday, September 2, 2019
The sounds of laughter and joyful celebration filled the air.  Smiles on people's faces that could not go away.
Hundreds of people from surrounding villages filled the hospital compound to witness the handover of Nkeyema Zonal Clinic in Nkeyema district, Western province which was built by World Vision in Zambia to the local government.
Young boys and girls, some on their mother's backs, too young to understand the day's activity, even though they had a sense that something special was happening.
Men and woman sang and danced.  There was joy in each and every note sung. There was hope in every dance step. The celebration was about health care and the possibilities it brings.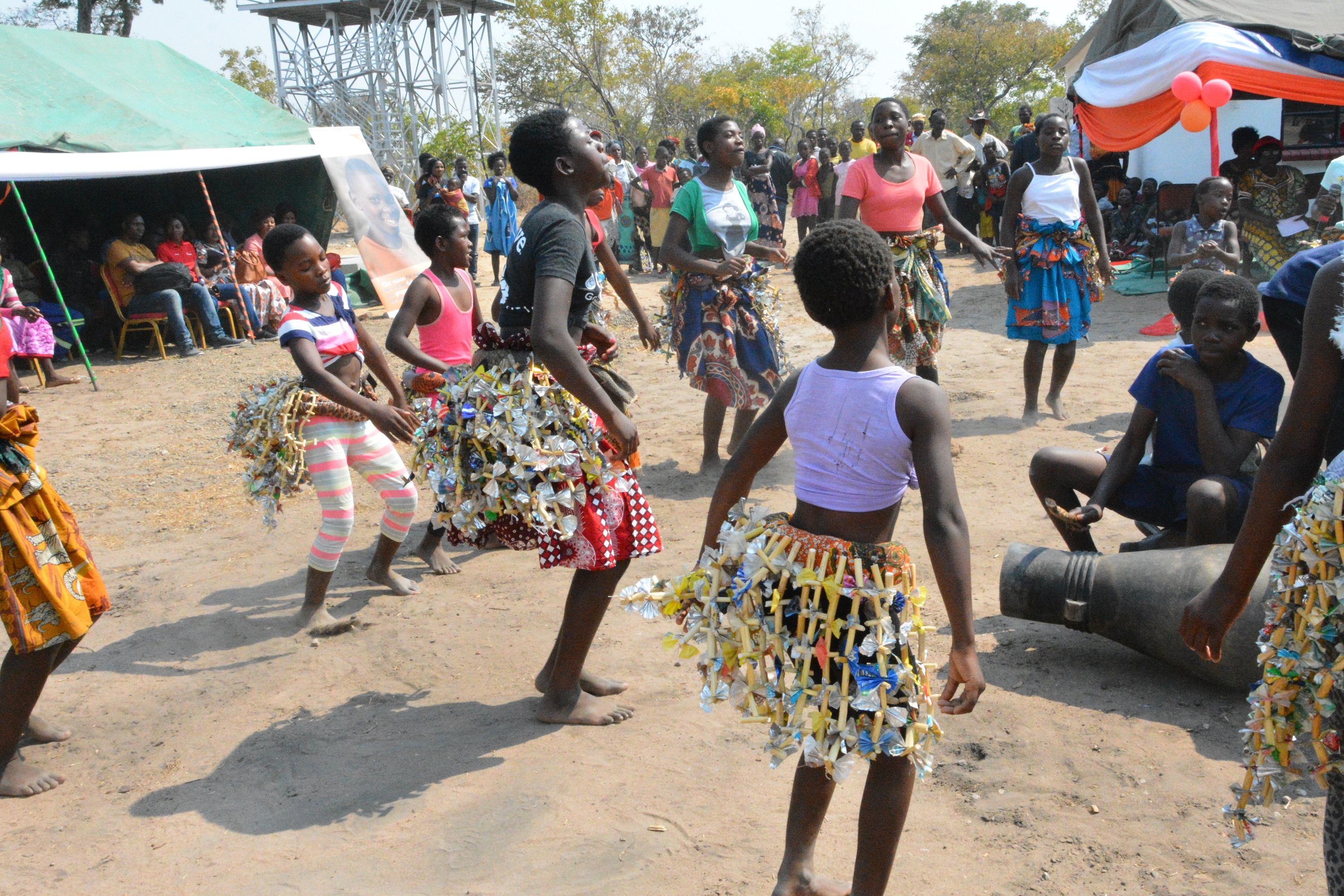 "As the largest Christian humanitarian organization focused on children, we believe that every girl and boy is a precious gift from God and that every last one deserves to live a long life filled with realized potential," said World Vision's, National Director in Zambia, John Hasse as he addressed the crowd.
"If we are to achieve any significant or lasting progress in improving children's well-being, we must first keep children safe —and healthy," he continued.
A long, healthy life filled with realized potential.
This is what World Vision Zambia is giving the people of Nkeyema through this health centre and they received the gift with arms open wide.
The clinic, built at a cost of more than 7 million kwacha, is now the largest referral health centre in the district. It will provide health services to more than 49,572 people.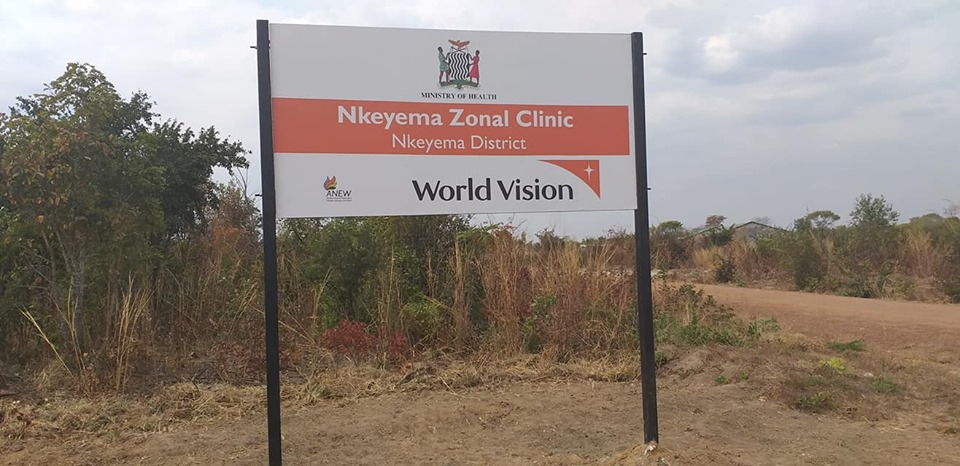 "This is an amount we are happy to have spent because we know that this hospital will go a long way towards improving the well-being and the futures of children in Nkeyema district," John said.
"We emphasize our deep gratitude to our donor in the United States of America who funded the construction of this facility through World Vision US. Indeed, let me be frank in saying that without this generous support our desire for a zonal clinic in Nkeyema district would have just remained slender dreams."
Zambia's Health Minister, Dr. Chitalu Chilufya, who received Nkeyema Zonal Rural Health Centre on behalf of the government said the health centre would contribute to the country's goal to achieve Universal Health Coverage (UHC) for all.
Minister of Health Dr. Chitalu Chilufya speaking at the handover ceremony
"We will be relentless in our aspiration for Universal Health Coverage, we will, therefore, invest in infrastructure, Human Capital and Medicines to ensure our people are healthy and so today we recognize World Vision Zambia for partnering with the Zambian Government to push the UHC agenda."
"I would like to once again thank World Vision Zambia for supporting the government in the construction, installation of water reticulation system, and medical and non-medical equipment that we are just witnessing today," he said.
The minister said the Zambian government would ensure that power was connected to the health facility to ensure that the clinic was utilized to its full capacity.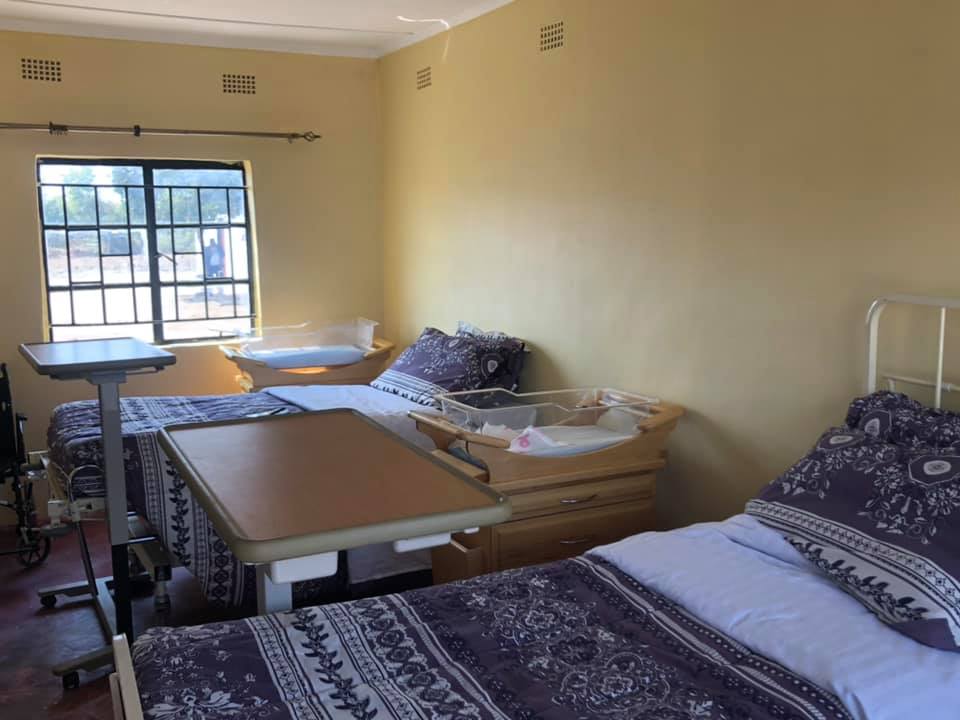 "The government is also going to ensure that the health facility is connected to the main power grid in the shortest possible period of time and that more staff are recruited."
The clinic has an In-Patient Block, Maternity Annex, Mother Shelter, Out-patient Department (OPD) Administration block, Pharmacy building, Mortuary building and seven staff houses and one mechanized water system.