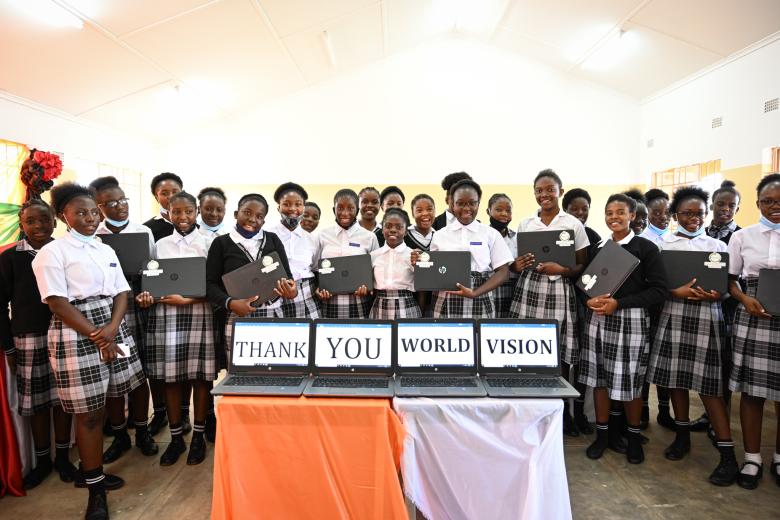 World Vision donation of laptops to girls' school to help STEM teaching
Thursday, May 20, 2021
In an area with low educational attainment, World Vision has donated laptops to help improve the quality of education and retention of girls. Kanyata Girls Secondary School in the Northern Province of Zambia, is the recipient of 15 laptops worth approximately K112,000 (US$4,980).
School head girl Lisa (16) in Grade 11, expressed optimism that the received items will boost the girls' morale to even do better. "The computers will motivate us. We shall grow academically", she said.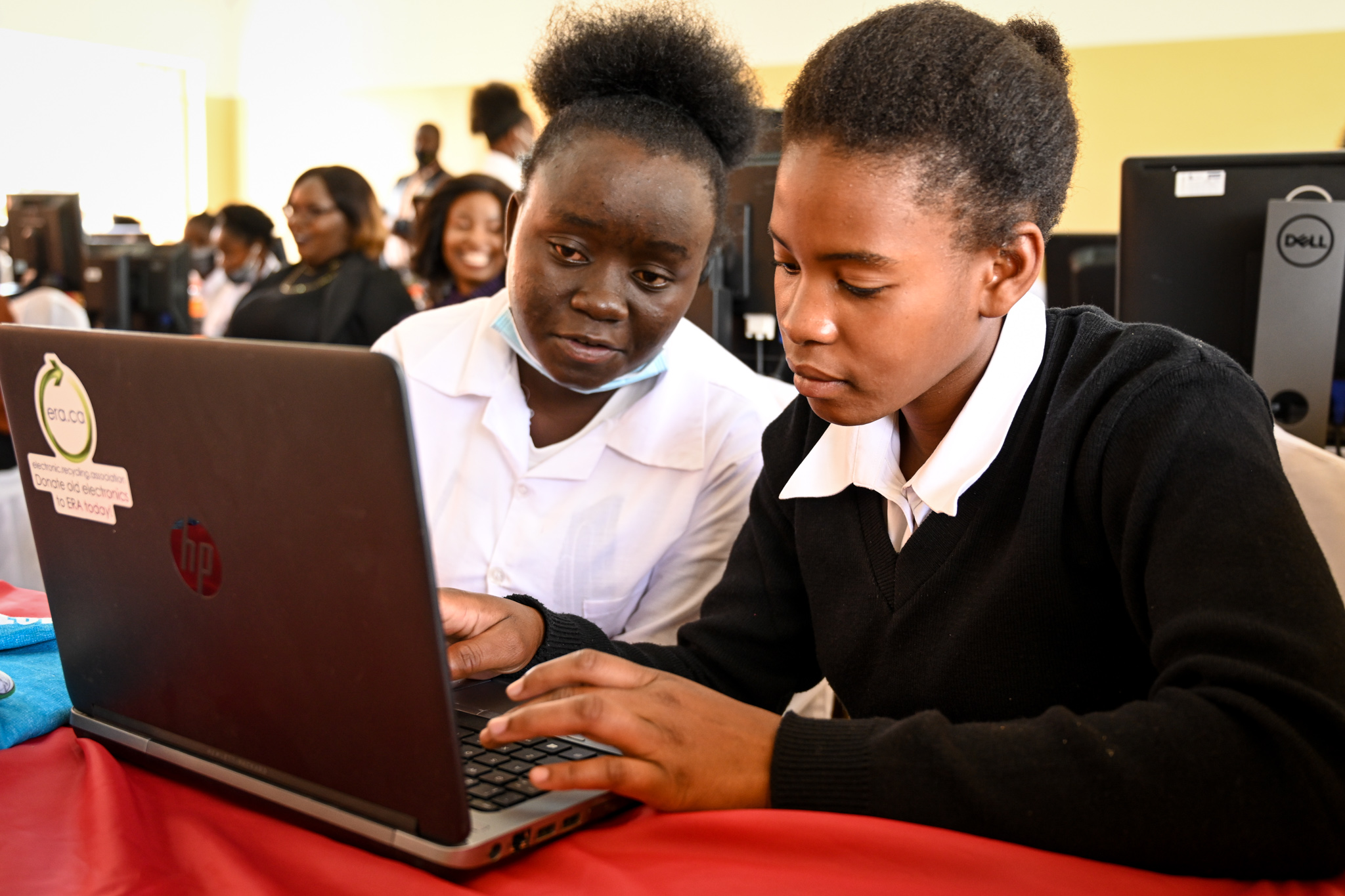 "With the support we have received from World Vision, we will excel in our education and we will guard these devices jealously so that even other children can come and benefit from them", said Lisa.
Headteacher Samson Mbewe described the donation as a catalyst towards achieving the education strategy of the Zambian Government. "This will enhance Science, Technology, Engineering and Mathematics (STEM) teaching for girls in line with the focus of Government", said Mbewe, further adding that the donated computers will greatly benefit all the 381 learners enrolled at the school.
Mbewe also observed that the school had struggled with inadequate computers, which he said had affected the delivery of quality education. "Six girls had to share one computer". he disclosed. "It was a challenge teaching a practical subject while the girls are sharing a computer." He strongly believes that new computers will facilitate each learner to undertake practicals without sharing.
The headteacher further appreciated that it was not the first time that World Vision was making a donation to the school, as the organisation had donated furniture before. "World Vision donated furniture we use in the computer lab and some of the furniture in the school's dining hall."
Making the donation, World Vision's Gifts-In-Kind (GIK) Manager, Fred Mazumba, shared that the donation was made to help improve the quality of teaching and encourage girls' education.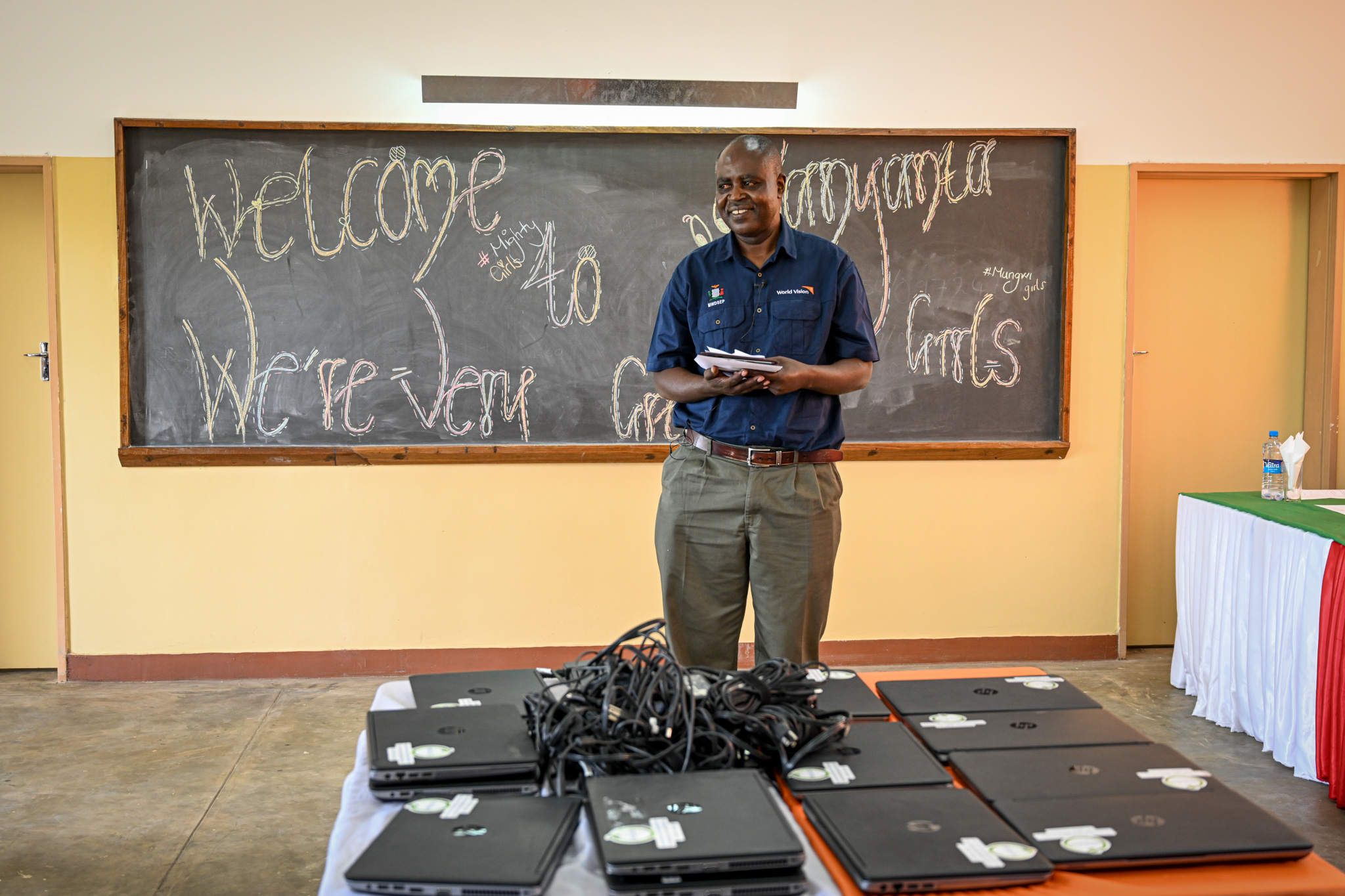 "They have the potential just like boys but there may be certain things that may disadvantage them and it is up to us to encourage the girls to rise up to the occasion to reach whatever heights the boys can reach and beyond," concluded Mazumba.