Zambian government urged to renew it's commitment to UNCRC
Tuesday, November 26, 2019
World Vision Zambia has called on the government to renew its commitment to the convention on the rights of the Child by putting the children's rights at the forefront on the national agenda and supporting various initiatives of its partners.
Zambia is one of the 196 countries in the world that have ratified the United Nations Convention on the Rights of the Child (UNCRC) which aims at protecting the rights of all children everywhere to be free from discrimination, violence and neglects.
Speaking during the commemoration of the 30th anniversary of UNCRC, World Vision Zambia Communications Director, Pamela Chama noted that while notable progress has been achieved in promoting children's rights in the past three decades, significant challenges remain in particular for girls, children with disabilities and children in disadvantaged and vulnerable situations.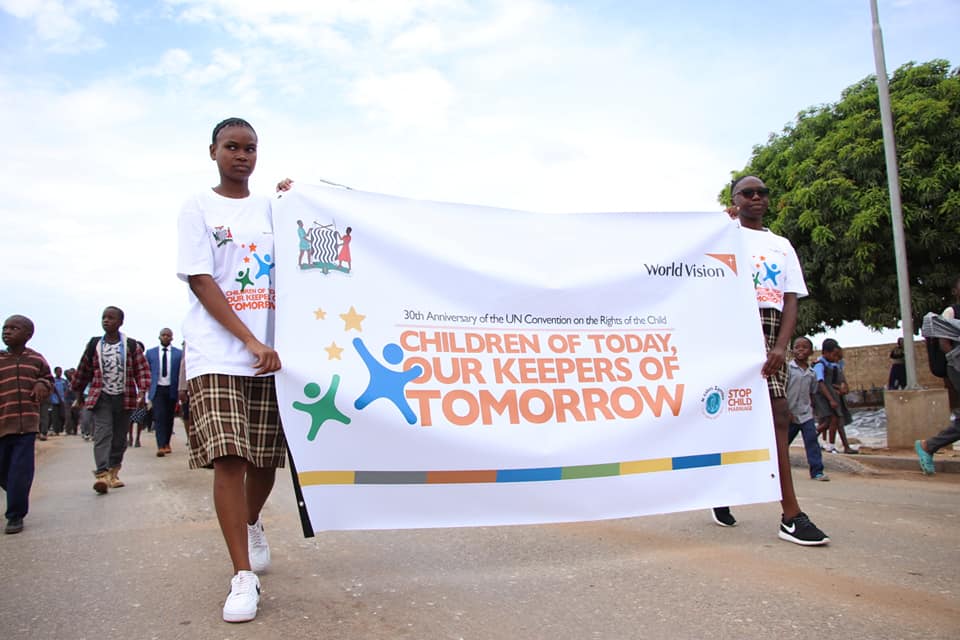 "World Vision Zambia has over the years worked with the government, other NGOs and the United Nations Agencies to respond to the plight of children. Currently, World Vision Zambia is working in Nine of the Ten provinces of Zambia implementing a broad range of interventions in 34 area programs in child protection, health education, livelihood and resilience, water sanitation and hygiene, " She explained.
"Let us realize the timeless vision of all human rights for all children, that include, getting closer to ending child poverty and enhancing child survival, ending marriages and increasing the number of children enrolled in schools, ending children's social exclusion and fostering their equal access to essential services, no longer silencing children but instead letting them participate meaningfully in decision that concerns them."
This year's commemoration of the 30th Anniversary of the UNCRC which was held in Chongwe district was themed "children of today our keepers of tomorrow."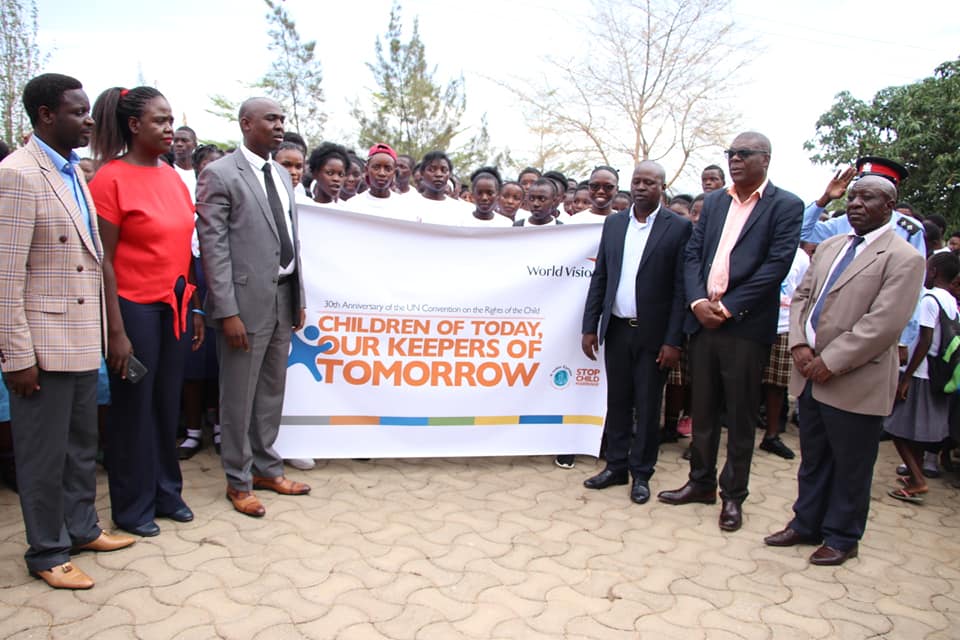 And children in Chongwe presented a petition to Area Member of Parliament, Japhen Mwakalombe for onward presentation to Parliament to enable the government to address the problems affecting the children in the area.
Speaking on behalf of others, Faith Chombo, a Grade 11 pupil of Margate Mwachiyeya Secondary School petitioned the government to speed up the process of creating a judicial system that is child-friendly among other issues affecting children in Chongwe.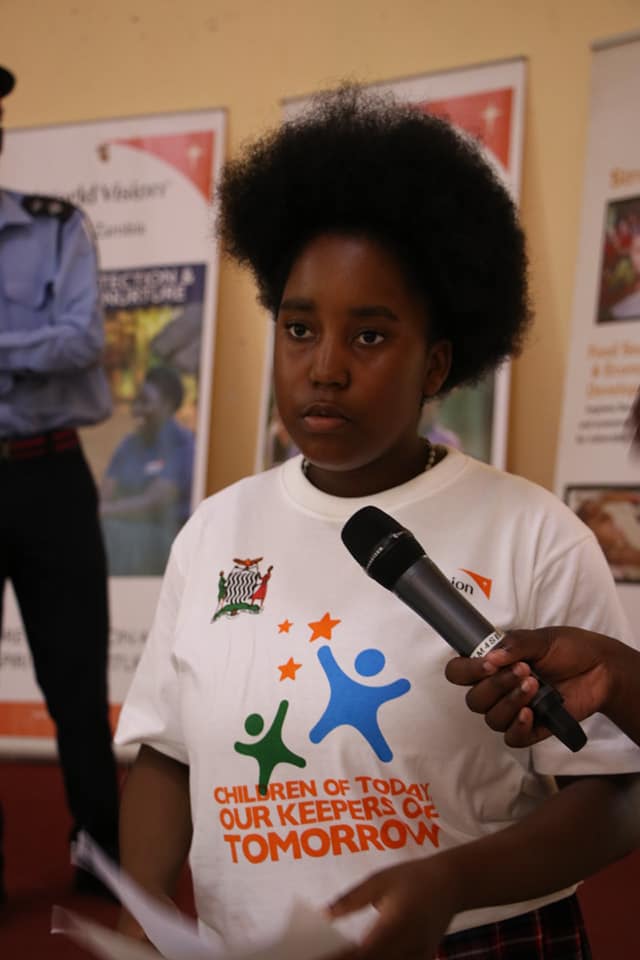 She said the government should at least create child-friendly cells and have trained police personnel under the police child protection unity in handling cases of children who are in conflict with the law.
In receiving the petition, Mr. Mwakalombe assured the children that the petitions will be submitted to parliament adding that it is within his duty and function to represent the interest of the people of Chongwe including those of children.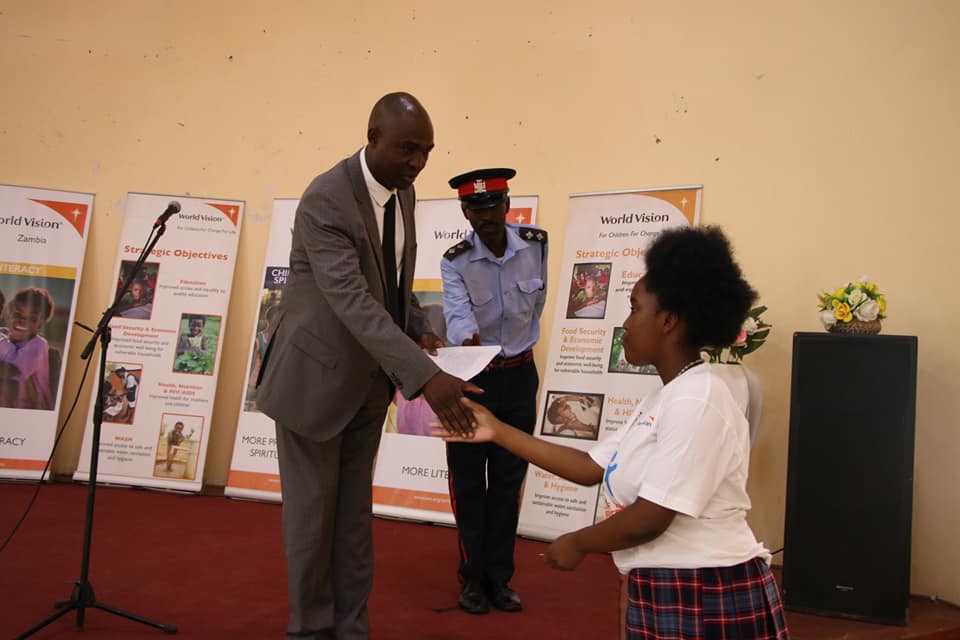 "Children have a special place in our society because of their vulnerability and their special needs for protection. We are acutely aware of what children must be protected from such as from neglect and from abuse," He said.
He also hailed the commitment of the private sector such as the world vision in ensuring that the rights of the children are protected.