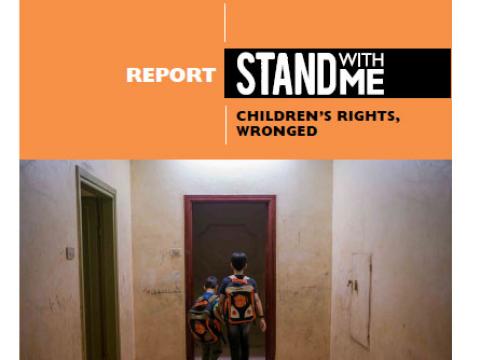 Stand with me: children's rights, wronged
Monday, January 20, 2014
 As the Syrian conflict nears its fourth year, the situation for children affected by the crisis is becoming unbearable. Thousands of children have been killed, and millions more have been displaced. More than 4.3 million of these children remain in Syria, while more than 1.2 million have fled into neighbouring countries, including Lebanon and Jordan.
Often these children are fleeing conflict only to find themselves faced with devastating instability, poverty and desperation. Many live without protection. Many work instead of attending school. Many are left vulnerable to the worst forms of abuse. For many young children, this situation is quickly becoming a new normal, one in breach of all of their most basic rights.
The statistics are shocking, but nothing illustrates the depth of the impact on children more than the stories told by them personally..