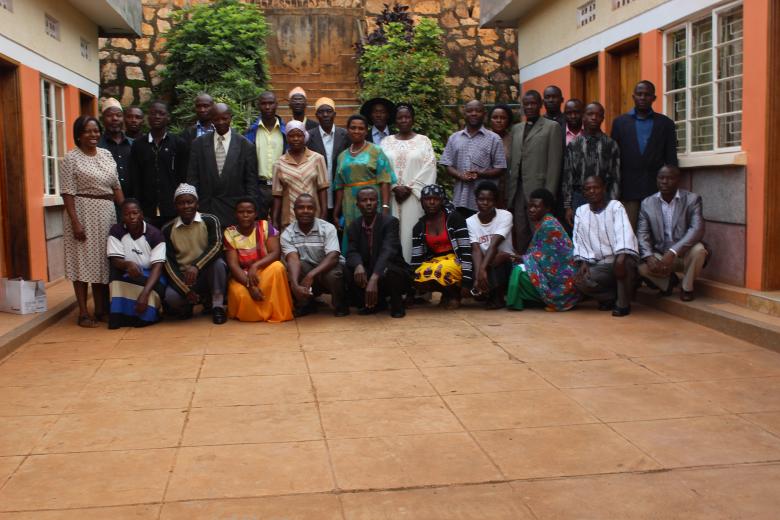 Budde Kalamba ADP Faith Leaders Pilot in implementing CVA Approach 2015
Thursday, May 14, 2015
By Ayiga Patrick Obita; PM Mpigi Butambala Cluster
Citizen Voice and Action (CVA) is a local level advocacy approach to Social Accountability in which citizens are educated on policies, their rights and responsibilities to enhance mutual dialogue with the service providers to improve on services delivered to the citizens. This approach has been used to immense impact through improving services delivered in education and health sectors throughout World Vision International partnership. The composition of the people in the CVA working Groups has mainly been common people drawn from existing community structures (such as Community Based Organizations, School Management Committees, Health Management Committees, and Village Health teams) who most often are not of very high status within the community. This meant that they take a relatively longer time to be accepted within the community hence the impact needed.
As Budde Kalamba Area Development Programme (ADP), funded by World Vision US is in the 3rd year of implementation, the CVA approach had not yet been established yet it had been planned for. When Betty Wamala Mugabi, CVA Specialist for East African Region (EARO) was contacted to lead the training of the participants in Budde Kalamba ADP to establish the CVA approach, she shared with the team about piloting the Faith Leaders as CVA Group members. The team bought the idea and then selected Budde Sub County to for the faith leaders group and Kalamba Sub County to have the normal composition of members. The two sub counties form Budde Kalamba ADP operational area.
 30 participants were identified for each group who underwent separate 5 days training in the CVA Methodology. For the first time during the inception trainings, the participants had someone from Nkozi ADP share with them their experience on how they implemented CVA, their successes, challenges and lessons learnt. After the training, each of the group members were given the necessary materials for the implementation of the approach. This included the translated CVA Manual, Clients Charter, CVA Success stories handbooks, and the list of references of policies that they need to have.
In comparing the two groups so far, you realized that there is a difference in response amongst which is represented in the table below. 
Therefore when you compare the two groups, that of the Faith Leaders seems to be more focused and most probably the impact will be achieved much faster than the latter group. This could further be a result that the foundation of most schools and health centers are based on religion which makes them the owners and with the knowledge of their rights and responsibilities then this is good. They are also respected people with a lot of authority over their congregations which are vital to the fulfillment of their mandates.