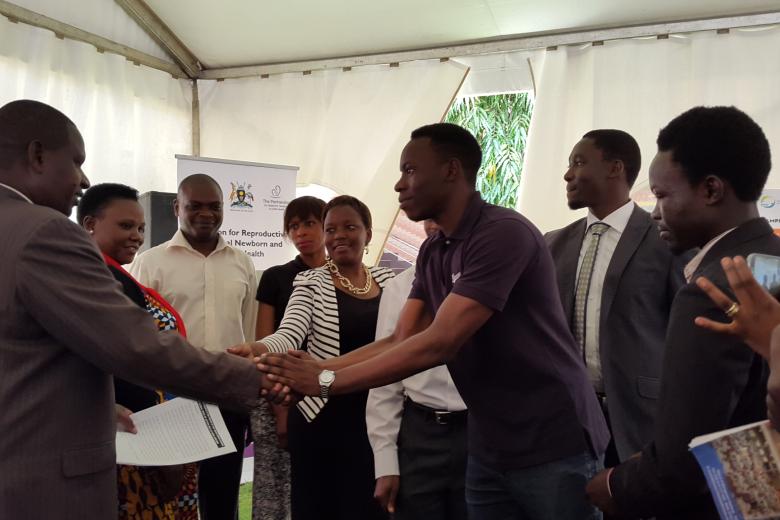 Government urged to end maternal and child deaths
Wednesday, May 13, 2015
Flavia Lanyero
World Vision Global Week of Action ends with a call to government to end preventable deaths among mothers and children.
While delivering her speech, the World Vision Deputy National Director, Tinah Mukunda reminded parliamentarians, government leaders and representatives of civil society organisations that every day we lose mothers and children to diseases that are preventable like malaria, Pneumonia, diarrhea and malnutrition. She urged government to increase the budget allocation to the health sector.
 "As we near September, leaders need to be reminded to attain set targets in the Millennium Development Goals and developing Sustainable Development Goals remains critical. The Global Week of Action gives an opportunity to set the agenda for post 2015," Ms Mukunda said.
 Millenium Development Goals come to an end this year and much as a lot has been achieved, a lot more still needs to be done. According to Placid Mihayo, the Commissioner for Reproductive Health at the Ministry of Health, neonatal and perinatal death still remains high while there is some registered progress in ending maternal deaths.

In addition to this, it emerged during the Gloabal Week of action that there are still pertinent issues affecting youth in Uganda including: unemployment, poverty, unwanted pregnancies, abortions and sexually transmitted diseases including HIV/AIDS.
 Youth subsequently petitioned the ministry of health as a climax for the Global Week of Action to address their issues. Dr Muhayo said that the Ministry of Health has a roadmap to address maternal and child deaths, contraception and family planning as well as to improve service delivery at health centres.
He however, urged youth to safe guard against contracting HIV/AIDS.