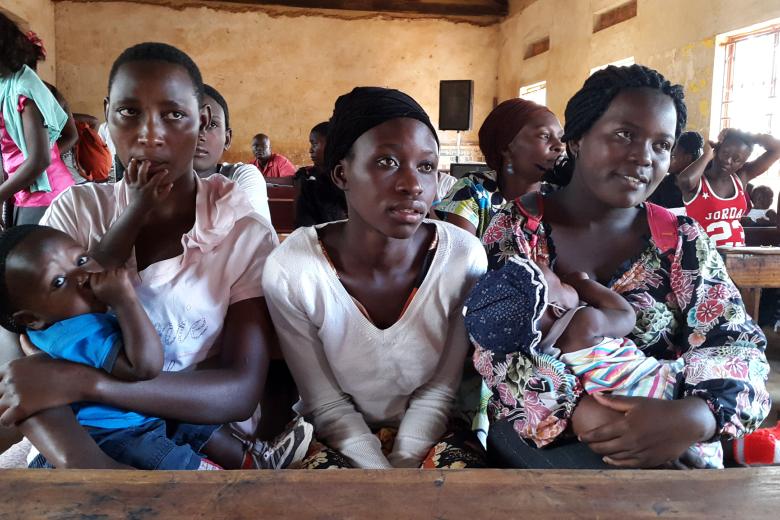 Teen moms struggle for a living
Wednesday, May 13, 2015
By Flavia Lanyero
At 24 years, Suzie Nasuuna's daughter has made 11 years. Suzie became a mother when she was only 13 years old. Since then she has had to care, protect and provide for her baby even if she were a child herself.
"I did not know what to do, it is my grandmother who guided me on how to breastfeed the baby when I gave birth. I was myself a child but I had to grow up immediately," says Suzie.
Her life has never been the same again. After her mother passed away, Suzie had to work as a housemaid to earn a living. She says that it is the man of the house who got her pregnant and later denied the pregnancy. She subsequently lost her job and had to go back to the village where she would deliver and parent her child.
Today, Suzie lives in Bwaise, a Kampala slum, with her daughter in a small rented room. The daughter goes to a nearby school. With no skill acquired having dropped out of school at 13, Suzie has to do casual jobs like washing people's clothes to earn a living. "It is not easy; I have rent to pay, school fees and food to buy and without a steady income, it is never easy," narrates Suzie.
Suzie is just one in very many girls who have been robbed of their childhood and education. Many are grappling in such similar situations. According to the Uganda Demographic and Health survey, teen pregnancy is the number one cause of mortality for girls between the ages of 15 and 19yrs. 24percent of women age 15 to 19 are already mothers or pregnant with their first child while three out of 10 girls in Uganda drop out of school due to pregnancy related issues.
Thus, in the 2015 Global Week of Action 4–11 May 2015, World Vision sought to help raise voices of women, youth and children for their leaders to put them at the centre of new development agenda that would see such injustices as teenage pregnancy come to an end.
With less than four months to the expiry of the Millenium Development Goals, it is crucial that the upcoming Sustainable Development Goals address the needs of teenagers and youth.
While addressing teenage mothers during the Global Week of Action, the Deputy Mayor for Kawempe Division Mirembe Ibrahim said that mere counselling will not help the youth but that organisations should support the girls to develop their lives. "These girls can be taken to the next level by supporting them in school or starting up livelihood projects for them so that they can enjoy life like other teenagers," Mr Mirembe said.