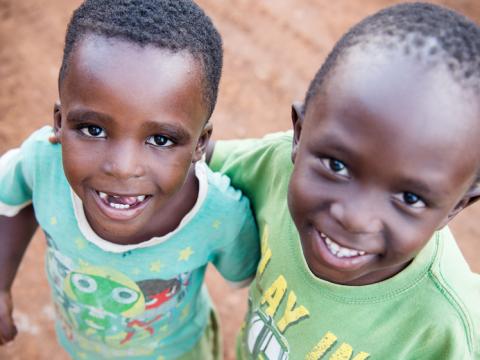 What We Do
In Uganda, and around the globe, we work towards a holistic vision for the improved well-being of children, in which all girls and boys:
Enjoy good health
Are educated for life
Are cared for, protected and participating
Experience the love of God and neighbours
Our programming uses evidence based research and tools, and integrates expertise in five priority sectors to maximise impact in the lives of the most vulnerable children.
WATER Our goal is to ensure clean water and sanitation for everyone, everywhere we work, by 2030.
HEALTH We focus on good nutrition, protection from infection and disease and access to essential health services to improve health and reduce mortality.
LIVELIHOODS Because productive and resilient livelihoods are key to breaking the cycle of poverty, we strengthen families' capacity to provide well for their children by strengthening skills and improving access to capital and markets.
EDUCATION We help ensure that girls and boys are educated so they can reach their full potential and contribute to their communities and countries.
CHILD PROTECTION We work with families and communities as well as both central and local governments to: prevent abuse, exploitation and other violence against children; to ensure violence against children is addressed effectively when it occurs, and to help restore children who have been harmed.