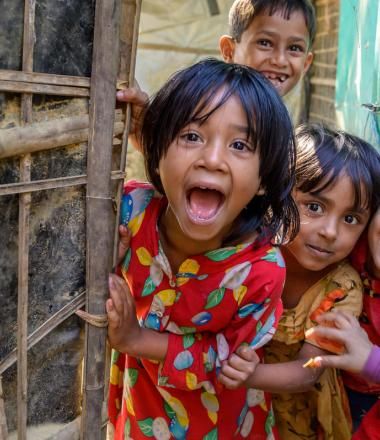 Learn more about World Vision at WEA
World Evangelical Alliance General Assembly 2019
As a Christian organisation we believe God created everyone in His image and that every person and child has the right to a full life. So, we serve children in vulnerable areas as a God-given responsibility as well as an expression of God's perfect love that we have experienced. We see poverty and need as a result of broken relationship both between man and nature; hence, our work is focussed on restoring these relationships that keep children from their full potential. We are co-workers with God and other partners and collaborators of faith and none, letting Him use us to fulfil his purpose for the world.
We understand ourselves as a part of the Church with a particular calling and ministry to serve the world's most vulnerable children and the poor in the name of Jesus Christ. Our work calls us to work with local churches where we serve and we seek positive relationships with forms and levels of the church locally, nationally, regionally, and globally.
Some of our work with the church includes implementing approaches to children's spiritual nurture that contribute to children's well-being in our programming and our holistic understanding of human development; partnering with faith leaders and communities to correct adverse social norms that impact the most vulnerable; equipping our leaders and staff to live out our faith so they can more effectively support fullness of life for the world's most vulnerable children; and integration of faith in our ministry practice to tackle the roots of poverty, vulnerability and injustice.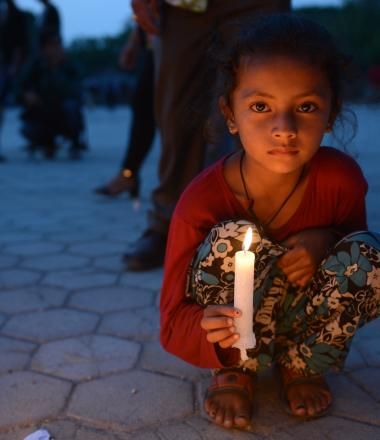 World Vision at WEA
MAKING DISCIPLES AND BRINGING HOPE WHEN THE WORLD SORELY NEEDS IT - STANDING WITH THE MOST VULNERABLE CHILDREN
Tuesday, November 12 at 11:30 AM - 12:45 PM at the Book Store (right outside of the Main Hall)
How does a transformational Kingdom response through holistic discipleship look like in a time such as this? This workshop will inspire you with exciting practical examples of how local churches are already doing this, and it will provide you with engaging opportunities to help most vulnerable children in the world's hardest places to experience life in all its fullness. Co-facilitated with Lausanne Children-at-Risk group, Micah Global, and World Evangelical Alliance. 
VISIT THE WORLD VISION BOOTH 
World Vision's Work with WEA
The World Evangelical Alliance is a valued partner as we work collaboratively to towards the transformational change in communities and the holistic wellbeing of children around the globe. Some of our areas of collaboration include:
Partnership to

end violence against children through the

It takes a world campaign

.

Co-organising of the

Children on the Move Coalition's

 inaugural Global Partners Forum and an upcoming commitment at the Global Refugee Forum. There, coalition partners will commit to work together over the next 4 years for broadening of support/responsibility and protection for children on the move.

Collaboration on

towards shared goals

through networks such as the

Global Christian Forum, Joint Learning Initiative, International Partnership on Religion and Sustainable Development (PaRD), and the Multi-Faith Advisory Council of the United Nations Inter-agency Task Force on Religion.
The Voice of Faith in Ending Violence Against Children