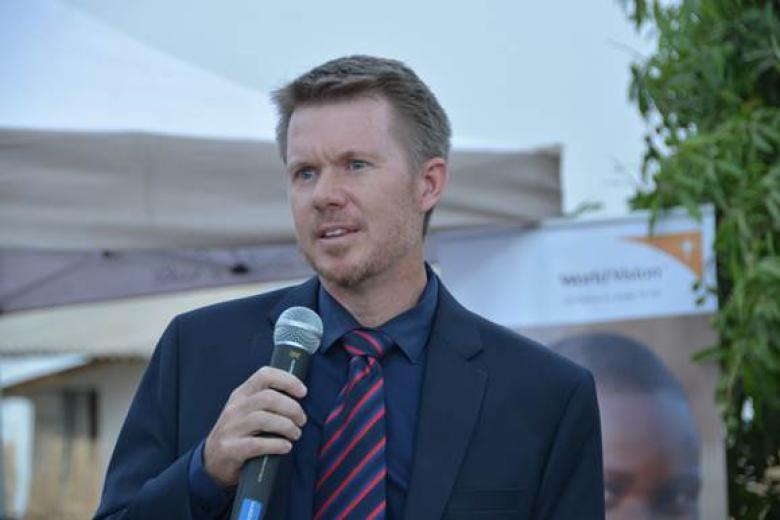 WV Zambia and FBZ Hands Over a Borehole to Nalusanga Community
Wednesday, November 25, 2015
WV Zambia in partnership with Finance Bank Zambia (FBZ) handed over a borehole worth USD$ 4054 to Nalusanga community in Mumbwa/Kaindu cluster in Mumbwa district.
Speaking during the official handover, WV Zambia National Director, Mr Mark Kelly reinforced the organisation's commitment to improving the lives of communities by implementing Water Sanitation and Hygiene (WASH) interventions aimed at improving access to safe and suitable water supply to the people.
"WV Zambia and FBZ are not only here to donate a borehole but to ensure that the lives of children, mothers and the entire community are improved and their health made better," Mr Kelly said.
Mr Kelly also expressed gratitude to FBZ for helping in improving the health of communities through sinking of a borehole not only in Nalusanga but 11 other ADPs countrywide.
And FBZ Managing Director Barkat Ali said his bank's partnership withWV Zambia will continue yielding great results by eliminating critical water shortages experienced by communities through the provision of water facilities under the FBZ Mukango Water Initiative.
He also revealed that Finance Bank had committed USD$ 101,352 toward the provision of clean and safe water to different parts of the country in partnership with WV Zambia.