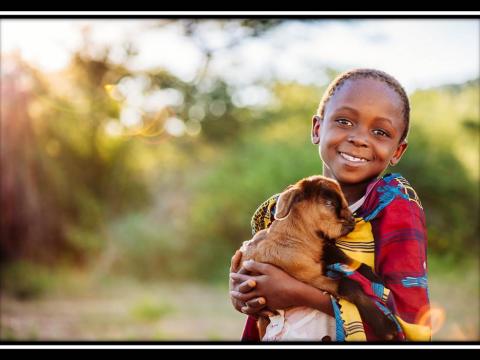 STEPS OVC Endline Survey Report, 2014.
Tuesday, April 4, 2017
This report describes the various interventions and activities undertaken under the Sustainability Through Economic Strengthening, Prevention, and Support for Orphans and Vulnerable Children, Youth, and other Vulnerable Populations (STEPS OVC) program implemented in Zambia from July 2010 to March 31st, 2016.
The STEPS OVC project was funded by the U.S. Agency for International Development Zambia Mission and led by World Vision in collaboration with indigenous organisations and more than 300 local community-based organisations and private sector partners.
STEPS OVC was a US$98 million project implemented from 2010–2016). It was funded by the President's Emergency Fund for AIDS Relief (PEPFAR) through the United States Agency for International Development (USAID). The program's goal was to strengthen the capacity of Zambian communities to provide sustainable and harmonised HIV prevention, care, and support services to priority geographic areas, target populations, and stakeholder communities. STEPS OVC had three strategic objectives (SOs):
Ensure that individuals and households affected by and vulnerable to HIV and AIDS access holistic, gender-sensitive, and high-quality HIV prevention, care, and support, strengthen the continuum of effective, efficient, and sustainable HIV prevention, care, and support and improve efficiency, sustainability, and Zambian leadership of HIV and AIDS-related services, including engagement with the private sector.
STEPS OVC mitigated the HIV epidemic by strengthening comprehensive support services for over 410,370 orphans and vulnerable children (OVC); improving quality of life for about 180, 000 adults and children living with HIV (PLHIV); delivering HIV prevention information and behavior change skills to over 92,200 beneficiaries and HIV+ persons; providing HIV counseling and testing services to over 630,240 people; increasing livelihoods of more than 517,850 beneficiaries and 25,100 OVC households through economic strengthening activities; involving an organised network of over 45,000 trained, equipped caregivers; and building.
the capacity of over 380 Zambian CBOs to respond to communities and households affected by HIV and AIDS.