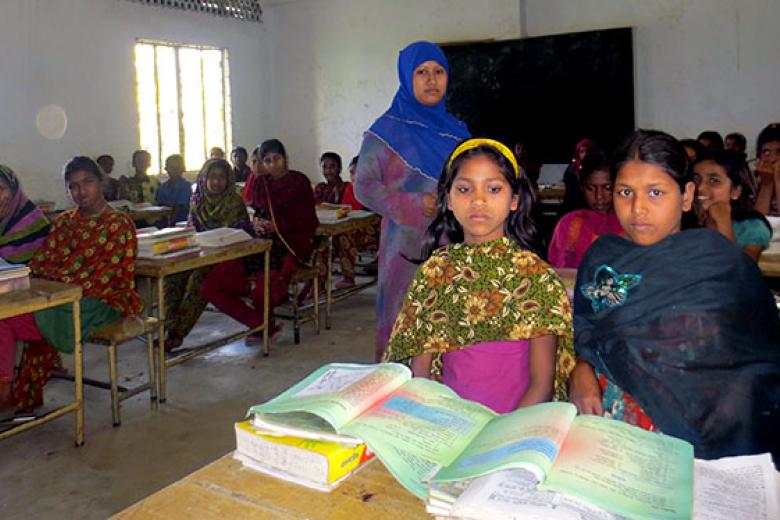 Joly is enjoying fullness of life
Tuesday, March 11, 2014
"I am really happy to be a teacher of a Govt. Primary school. It was possible due to supports of World Vision Bangladesh along with my sponsors for helping me to grow up with hope " said Joly Begum, a former registered child of World Vision.
Joly was enrolled as a registered child in 1995 at Dhobaura, one of the working areas of World Vision in Mymensingh. She was just 7 years old and studying in class two at that time. Her father Mahabubur Rahman is a school teacher and mother Pritylota is a house wife. She has another brother and a sister in the family. It was so difficult to maintain the family with her father's income.
Joly was inspired at her early childhood to become a teacher. Inspiration from World Vision also helped her to study attentively to fulfill her dream.   
Joly received a series of training on child rights, leadership development, human rights, primary health care, sanitation, and nutrition from World Vision. These trainings helped to develop her own personality as well as moving towards her career path. Her mohter also utilized the learning she received from World Vision on vegetables cultivation, fish farming and live stock rearing to tackle their dire poverty.
Currently, as a teacher Joly is promoting human rights and hygiene issues in her community. Besides, she encourages parents to ensure enrollment of the school going children in her catchment area.