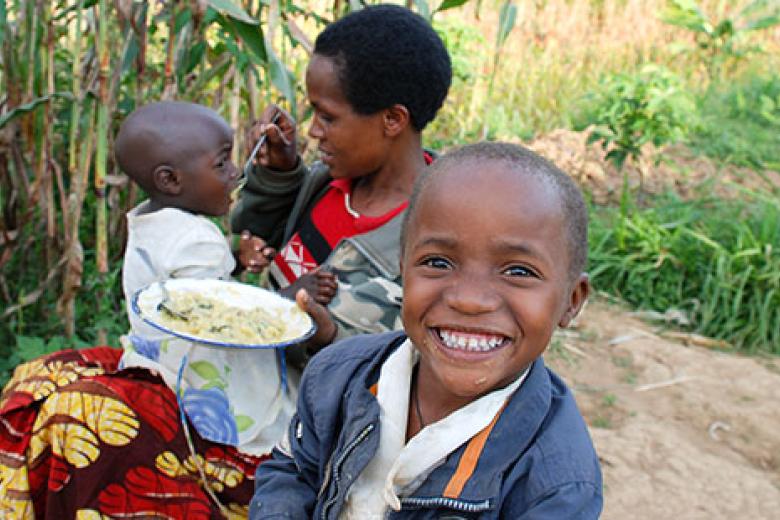 Global child mortality drops to 6.9 million
Wednesday, September 26, 2012
Earlier today UNICEF released vital statistics on the fight to reduce child mortality in their annual progress report. These new figures show that under-five child deaths have fallen from 7.6 million in 2010 to 6.9 million in 2011 – in real terms this means that 700,000 fewer children died in the last year.
Whilst this is great progress, it should be tempered by the fact that the figure of 6.9 million children still dying every year is a shocking global injustice.
"A drop of 700,000 fewer child deaths is welcome news" said Andrew Hassett, World Vision Global Campaigns Director, "and it is hard proof that when people and communities come together behind an issue real progress can be made. But more still needs to be done to ensure that all children can survive five."
This new data from UNICEF also tells us a few interesting things about the international response to global poverty.
Firstly it shows that aid works. The data shows that countries with higher external financial support (i.e. international aid from other countries) saw greater drops in child mortality.
Secondly, that the major killers of children are easily preventable and must be tackled. UNICEF's report shows that undernutrition, pneumonia, pre-term birth complications, diarrhoea, birth-related complications and malaria are the biggest causes of child mortality. These are without question easily preventable and the core focus of the campaign.
Finally, that conflict-affected and fragile states need more support. In many cases these nations experienced an increase in child mortality in 2011.
As individuals, we can all help to reduce even more child deaths.  You can ensure that more children are able to reach their fifth birthday and live to reach their full potential.
To take action right now you can sign our Child Health Now Global Week of Action pledge. 
To find out more about UNICEF's report you can read it here.