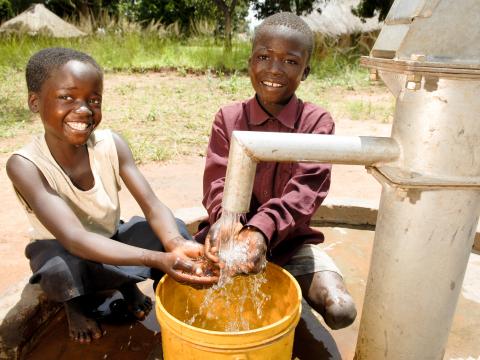 World Water Day: The World Walks for Water and Sanitation
Friday, March 21, 2014
22 March: Today is World Water Day!
Today, all around the world, citizens will rally together to bring attention to the 'bottom billion' who don't have access to safe drinking water, adequate sanitation, and sufficient food and energy systems.
The day will also bring light to the theme of World Water Day 2014: the interlinkages between Water and energy.
In celebration of World Water Day, The World Walks for Water and Sanitation has been mobilising people around the world through its annual global mobilisation event demanding action across the world to address the water and sanitation crisis.
This year, between 15 and 23 March, 2014, hundreds of thousands of people across the world are walking together to demand change from their governments: they will demand universal access to water and sanitation; they will demand that their human right to water and sanitation is fulfilled; they will walk in solidarity with the millions still forced to walk for water and defecate in the open.
Watch the VIDEO to see why you should join in.
Child Health Now has been excited to partner with The World Walks for Water and Sanitation to call on politicians to keep their promises! Diaorrhea, one of the major killers of children under the age of five, killing roughly 600,000 children each year, is largely caused by inadequate access to clean water and sanitation facilities. This terrible tragedy is made worse by the fact that diarrhoea is entirely preventable.
Child Health Now is working to raise awareness about the causes and prevention of Diarrhoea in children. See HERE how World Vision harnesses energy to provide water - and vice versa.

'When the well's dry, we know the worth of water'.
- Benjamin Franklin-