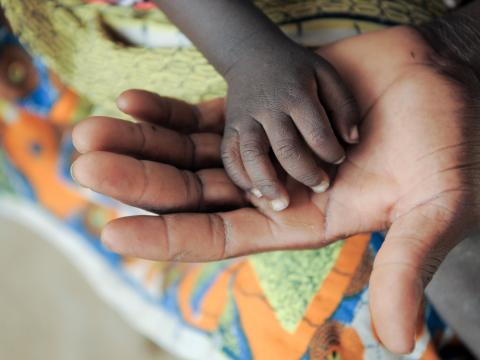 Preterm complications
Regular pregnancy health checks for mothers as well as their babies is key for ensuring a health child

Preterm complications:
The Facts:
Preterm complications kill one million children each year;
Newborns have the highest risk of death among all children;
More than 40% of deaths in children happen in the 1st month of life.
The Situation:
Unlike many of the factors that take children's lives, the risk to children from premature birth continues to affect all nations globally. Over sixty percent of preterm births occur in South Asia and sub-Saharan Africa. The United States and Brazil also rank within the top 10 nations for highest numbers of preterm births.
The most dangerous time for a child is during birth or within 28 days of birth. For babies "born too soon" the risk is further multiplied by health complications due to underdevelopment of organs, muscles and immune systems.
The definition of preterm is delivery before 37 weeks (a full term pregnancy is 42 weeks). Children delivered before 32 weeks are at extreme risk. However, 85% of preterm babies are born within 32 to 37 weeks and have a good chance of survival given the right action and advice.
What causes preterm delivery?
Poor health or nutrition for women before and during pregnancy;
Problems with development in the womb;
Early induction of labour;
Multiple pregnancies; insufficient birth spacing (time between pregnancies.)
What can be done about it?
To reduce the causes of preterm delivery:
Promotion of better nutrition and healthcare for expectant mothers (and for all girls and women);
Nutritional supplements for at-risk expectant mothers;
Regular pregnancy health checks for mothers as well as their babies; screening for common health conditions such as diabetes and STIs;
Promotion of birth spacing and family planning .
To reduce the effects of preterm delivery:
Skilled and knowledgeable birth attendants for every woman;
Access to intensive ante-natal monitoring for mother and child during the first 28 days of life;
Access to appropriate preterm medical interventions, such as antenatal corticosteroids which help underdeveloped babies to breathe;
Increased promotion of "kangaroo care" and support to breastfeeding as a proven way to reduce mortality in small babies.