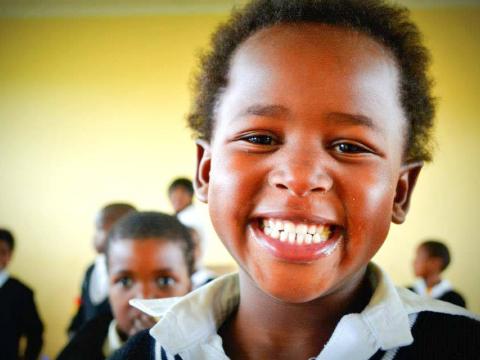 Videos
These videos and images have helped us bring the issues of child and maternal health to the forefront. By sharing these videos you can help people understand why addressing maternal and child health issues are so important and why responding through campaigns like Child Health Now are vital.
The video is an adaptation of the fairy tale of the Pied Piper, who stole away the children of the town of Hamelin after the town's leaders did not keep their promises to him. In this version we relate the infamous tale to the idea that a slew of modern "pied pipers"—the major killers like pneumonia, malaria and diarrhoea—are stealing away our children because leaders have not kept their promises.
The first five years of a child's life are the most important to ensuring a healthy future. However, millions of children don't even have a chance to survive those first five years. Find out how you can help children to Survive 5 through World Vision's global campaign - Child Health Now.
Every year 6.9 million children under the age of five lose their lives to preventable illnesses like pneumonia and diarrhoea. We know the causes and we know the simple and cost effective treatments that will save these lives. All we need is will. Join hands so all children can Survive 5.
In explaining the complex issues of child undernutrition World Vision Australia gave the classic Peter Pan fairytale a powerful twist. Peter is not the Boy Who Wouldn't Grow Up, but the Boy Who Couldn't, because he didn't get the right nutrition in his first 1,000 days.If this is a life you Never-Never want for a child, join our Child Health Now campaign and take action today.