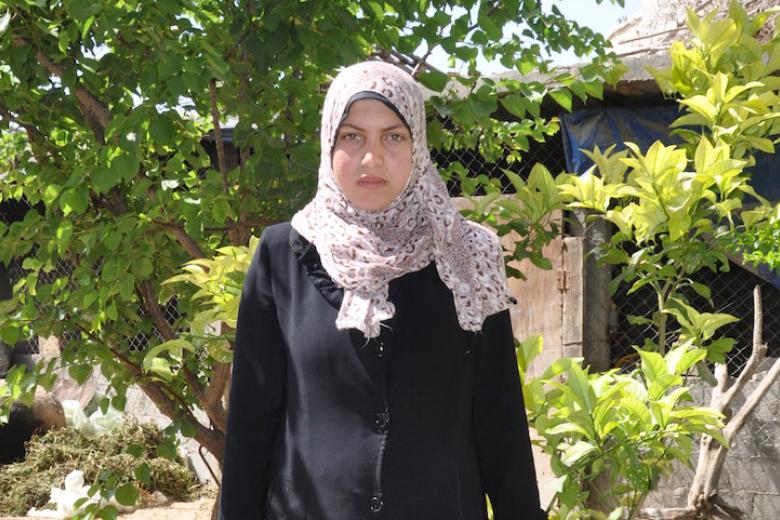 Suffering in Gaza continues with death of sponsored child
Friday, October 3, 2014
The suffering of the people in Gaza continues well beyond the end of the shelling. After 51 days of heavy fighting and displacement a different kind of suffering begins and the aftereffects of the war start materializing. On the morning of Monday, 22nd of September, 14 year old Wafa Soboh passed away after contracting meningitis while taking shelter at an UNRWA school. 
During the war, Wafa and her family were staying at an UNRWA school in Jabalya refugee camp as their neighborhood was being bombarded. Wafa's father and brother were both killed during the 2008 attack on Gaza, so she was living with her grandfather along with her two sisters. 
"Many people got sick at the shelter and were taken by ambulances to hospitals for treatment", said Wafa's grandfather. "She must have been infected during our final days at the shelter, because as soon as we got home she developed high fever". Wafa was taken to the hospital but unfortunately she could not be saved. 
Wafa has been a Registered Child for more than eight years and has received psychosocial support in addition to gifts and hygiene kits. Wafa was an excellent student and had the highest grade in her class.  
Palestinians in Gaza still suffer tremendously as a result of the war. The atrocities of the war continue and unfortunately the end does not seem to be near.