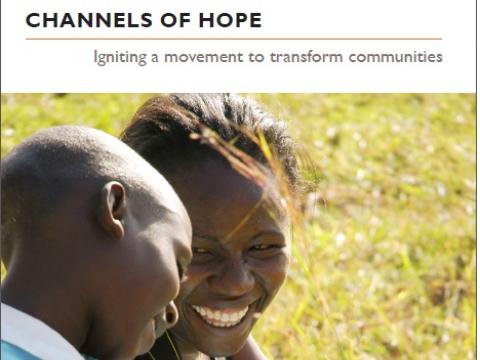 Channels of Hope
Monday, October 29, 2012
WHY CHANNELS OF HOPE?
Faith leaders are often among the most influential members in a community. Their beliefs and values can inspire entire communities to care for and love one another. Without proper information and insight, the misunderstandings of faith leaders can inadvertently promote stigma and discrimination.
Channels of Hope trains and equips faith leaders and other community members to break down walls between faiths and in their own communities to respond to serious issues and promote the well-being of all in the community—especially the most vulnerable.
WHAT IS CHANNELS OF HOPE?
Channels of Hope is the way World Vision mobilises community leaders—especially faith leaders-- to respond to core issues affecting their communities—such as HIV and AIDS, maternal and child health, gender equity and gender-based violence, and child protection.
Channels of Hope is more than just training or education. It is life transformation. Training is designed to move the heart, inform the mind and motivate a sustained and effective response to significant issues.  Faith leaders trained by CoH become active participants in their communities and are committed to identify and support the most vulnerable in their communities. They mobilise their own congregations and seek to strengthen existing community structures. If community support structures do not exist, these leaders often mobilise and launch community coalitions, also known as Community Care Coalitions or Community Child-focused Coalitions, which are groups of community volunteers committed to identify and support the most vulnerable children and adults in their communities.