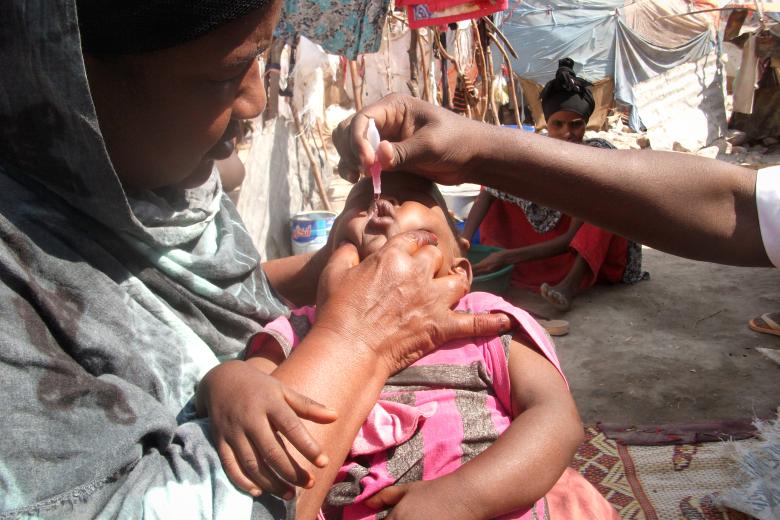 17 Cases and Counting - Eradicating Polio - CORE Group Polio Projectand
Tuesday, June 28, 2016
What do you get when you combine the efforts of governments, families, NGOs, children, faith leaders, and barbers??  Polio Eradication at an epic scale!  For 17 Years, the CORE Group Polio Project has had ONE MISSION: Eradicate Polio.  

This webinar explained the unique Secretariat Model of the CORE Group Polio  Project and dives into the successful India Implementation - a country whose last Polio case was in 2011.
"The key messages are relevant across so  many of our initiatives and challenges.  Core Polio is a testament to civil society's role in public health, and collective action.  It is amazing really that the world does not do better to celebrate seminal achievements like the elimination of Polio.  It is the kind of story that gives us hope for a better future."  - Dan Irvine, World Vision International Senior Director, Operations - Global Health & Nutrition.
The World Vision Global Health, Nutrition and HIV Community of Practice is ready to celebrate the end of Polio!  17 and Counting...
Below, you will find today's webinar recording and presentation links: 
Webstream Version: https://wvi.webex.com/wvi/ldr.php?RCID=d4b6a82a3dc707d1fd66d34b43ce1cd2

Download Version: https://wvi.webex.com/wvi/lsr.php?RCID=2619ea526987a4d829d3502d7fa7fd4a
Thank you to our Speakers: 
Presentations: