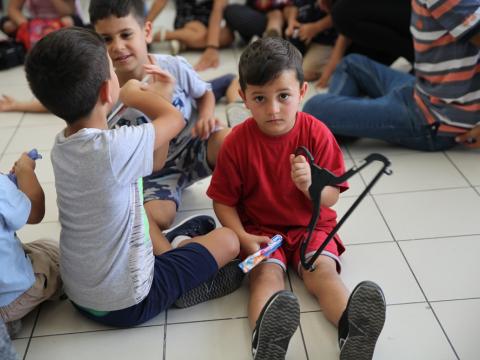 No Fear In Love
Wednesday, August 8, 2018
You can never be bored of Summer Camps!
Time passes quite fast, especially in the summer, when children are at summer camp, it's a school but more fun than studying.
What we don't realize sometimes is that summer schools can be educational too but mixed with fun and play.
Summer school is more than just playing, its building life skills, communicating, meeting other peers from other schools and backgrounds, developing the creativity of a specific hobby such as folklore dance, music, arts and crafts, and reading.
Simulating a child's mind through the activities they enjoy. One of our summer camps, located at the church of visitation situated in the Northern part of the Westbank, managed with Fr. Remon, with around 300 children from the ages of 4-12, and Leaders who are also in WV SkyeClubs were between the ages of 13 till 18.
Lead by the churches priest Fr. Ibrahim; the summer camps theme was "No fear in Love" where he stressed the importance of harmony between the parents, the school and the monastery in raising children, working together in one direction to educate them and strive for the best for them.