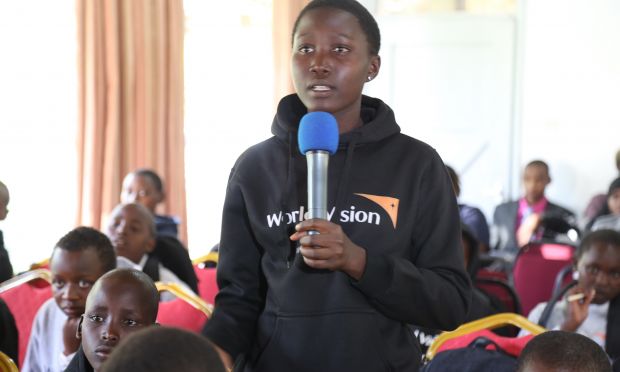 By Sarah Ooko, Senior Communications & Media Officer, World Vision Kenya
Kenyan children have vowed to continue fighting for their rights.
The boys and girls, representing children from multiple Kenyan counties state that they will not condone acts such as Female Genital Mutilation (FGM), child labour and early marriages that violate their rights.
This declaration was made during the recently concluded Children's Forum, organised by World Vision Kenya on December 7, 2018.
The event, convened annually by the organisation, provides a platform for children - drawn from different parts of the country - to deliberate on issues affecting them as well as possible solutions to the problems.
Aside from networking with their peers and sharing ideas, the children also got an opportunity to interact with the leadership team of World Vision Kenya during the forum.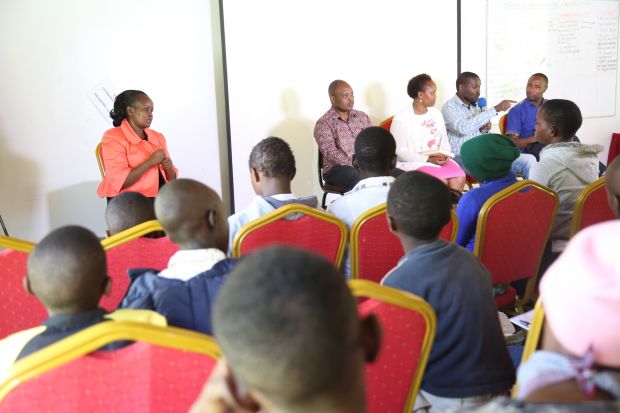 The leadership team of World Vision Kenya addressing children during the Children's Forum convened by the organisation on 7, December, 2018. ©2018 World Vision/Photo by Hellen Owuor
The meetings foster transparency and enhance children's participation in all child protection initiatives rolled out by the organisation in different parts of the country.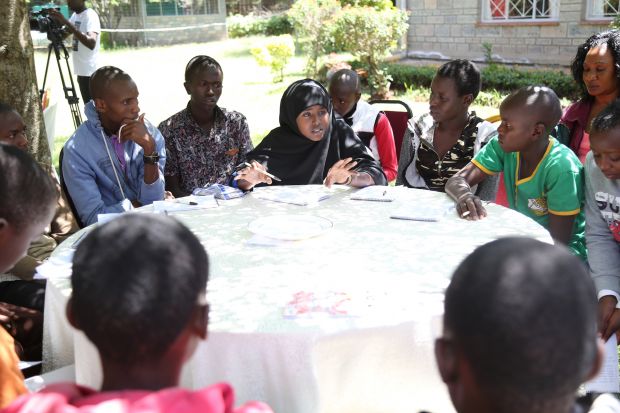 "We aim at ensuring that children's voices are heard in everything that we do. We incorporate them in decision making processes and ensure that they are not left behind as we plan for activities or projects targeting them," said Moses Wangunyu, a Technical Specialist for Child Protection and Education at World Vision Kenya
Summary of Resolutions made by children during the 2018 Children's Forum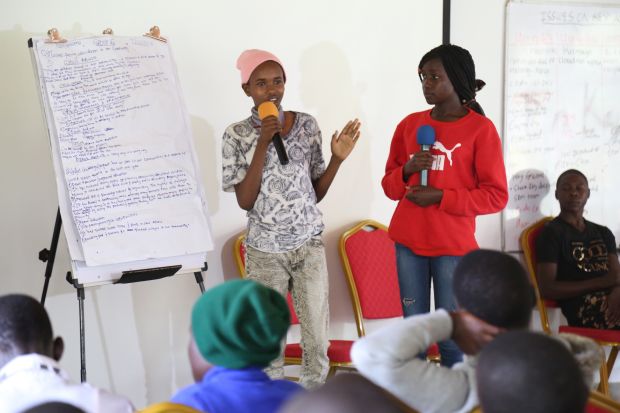 Put God first in everything we do.
Be good examples and role models to other children, conduct ourselves well, dress appropriately, use good language when communicating to other children and adults.
Speak up about our rights and ensure that our voices as children are heard by our parents, guardians, teachers, government officials and all leaders.
Not to accept anything that violates our rights such as harmful practices, being forced to be involved in immoral practices, child labour and being denied education.
Have discussions and dialogues with our parents, guardians and family members on how our lives can improve; and share with them about the rights of the children.
Report all cases of child abuse and cases of denial of our rights to our parents, guardians, teachers, Assistant Chiefs, Chiefs, other government officials and World Vision.
Share what we have learnt from the forum with other children in our families, schools and communities.