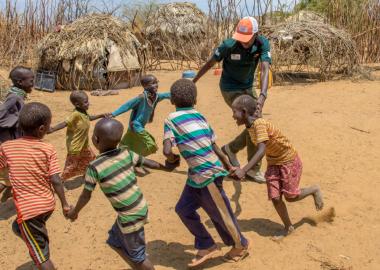 Internships
GRADUATE INTERNSHIP PROGRAMME (GRIP)
Application for the 2018 Graduate Internship Programme (GRIP) is now closed. Thanks for all those who sent in their applications. Kindly note that due to the numerous number of applications that we received, we only notified successful candidates. However, we would like to inform you that there will be another opportunity to apply for the Internship in  July 2019. 
The Graduate Internship Programme is a one-year mentorship programme by World Vision Kenya aimed at filling the skills gap crisis in the job market. It offers a comprehensive curriculum that moulds fresh graduates into competent, disciplined and socially responsible individuals.
 NOTE
World Vision does not outsource its recruitment process to any organization or agency which, through website postings, mass e-mail messages, newsletters or otherwise claims to be doing recruitment on its behalf. 
Advertisements for vacant positions including internships can only be found on our official World Vision International career website http://careers.wvi.org
World Vision does not, and will never solicit money for any part of its recruitment processes including short-listing, interviews, background, and/or medical check-ups.
World Vision will not be responsible for such fraudulent correspondence or any loss of money or theft which may result from anyone engaging in any fraudulent recruitment activity.
Please be cautious, and if you have any questions and/or would like to report what you believe to be a fraudulent World Vision recruitment person(s) or agency, please email careers@wvi.org.