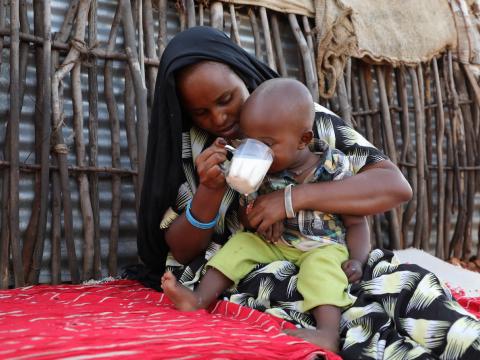 Support Communities Affected By COVID-19
Through the Lives Can Change For Good Campaign, World Vision Kenya is calling upon its alumni,former beneficiaries and well-wishers to support vulnerable communities whose livelihoods have been adversely affected by COVID-19.
Your cash donation will help these communities to get mentorship and financial support for starting, or sustaining their prevailing income generating activities such as crop farming, livestock keeping, beekeeping, fish farming, bead work, tailoring and retail businesses.
The generous support will help build the resilience of affected communities and cushion their families and children from the economic hardships brought about COVID-19 as well as future calamities.
Donate to make a difference in the lives of children, families and communities:
Every Shilling Counts. 

Give Ksh.1000, 2000, 3000, 4000, 5000 or more.

The money contributed will enable affected communities to get business training and start-up capital or cash to start new business ventures or boost their ongoing preferred income generating activities. 
How to channel your Contribution:
1. M-Pesa Paybill Number - 468963; Account name - WAKE
2. 

Bank Deposits
Bank Name: ABSA Kenya
Account Name: 

World Vision Kenya – National Resource Development
Account Number: 

2042161325
Payment Details: WAKE