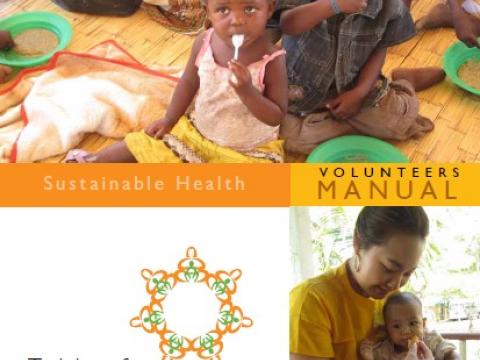 Positive Deviance Hearth Volunteer Training Manual
Tuesday, March 15, 2016
This training manual contains the information needed to conduct a five-day face-to-face training programme to equip PD/Hearth volunteers prior to starting the programme, with a sixth day of training to be held after the first week of Hearth implementation. The goal is to train PD/Hearth volunteers who will be competent and confident to guide and support caregivers to rehabilitate their malnourished children and prevent future malnutrition. Most sessions involve hands-on practice of the skills and knowledge volunteers will need to help caregivers learn.
In addition to the Volunteer Training Manual, there are additional resources to download:
 *Please note that these files are web-ready. Please contact us at nutrition@wvi.org for print-ready files.
The curriculum and exercises have been developed based on field experience from many countries in all regions of the world. Adult learning methodologies with practical examples, exercises, role plays and field visits reinforce the principles of strong PD/Hearth programmes. Facilitators should have experience applying adult learning methodologies as well as a thorough understanding of PD/Hearth principles, and preferably, implementation experience.